A taste of romance
Share - WeChat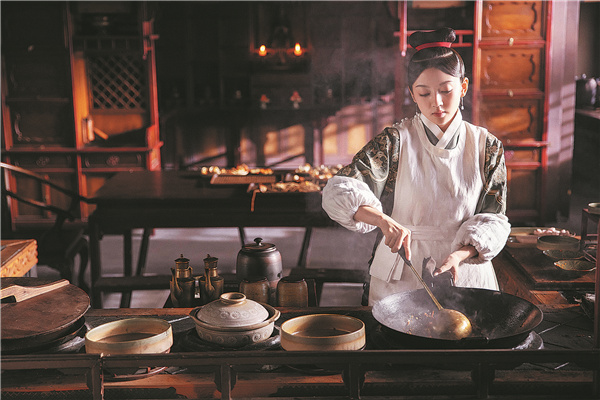 Human recognition of the complex relationship between food and love might be universal. This is exemplified by American novelist Richard Ford's quote, "the way to many an honest heart lies through the belly".
A Chinese equivalent: "If you want to seize a man's heart, then seize his stomach first."
Literally, that is how an unconventional romance in Delicacies Destiny-a Chinese food-themed romantic comedy-is captivating audiences in the country. Released online on April 7, the 16-episode series is running on Chinese videosharing platform Bilibili and Disney Plus, the streaming service of Disney, which is available in more than 50 countries. Originally voiced in Mandarin, the Chinese drama has three dubbed versions, in English, French and Portuguese, and offers more language options for its overseas streaming via subtitles.
Rolling out with a light-hearted tune, the fictional series, set in ancient China, is about Ling Xiaoxiao, a talented cook who aspires to become the best royal chef in the palace. Impressing her examiner with a plate of fried eggs, one of the easiest dishes to cook but hard to outperform rivals, she manages to land a job in the crown prince's private kitchen. With food playing a pivotal role in the royal family, ranging from fostering the loyalty of the emperor's favorite general, to reuniting estranged princes, the female protagonist helps the crown prince to solve a string of crises and finally wins his heart.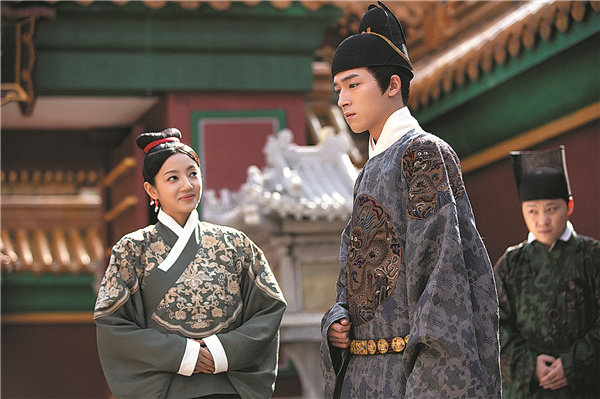 He Ruixian, a young actress who plays Ling, describes her role as "straightforward, brave and intransigent", that of a heroine who battles against societal bias to pursue her culinary dream.
As the story is set in the imperial era, when women were given a lower social status than men and had few opportunities to get educated or work outside the home-the character resists family pressure and follows her heart, reflecting a woman's power that can resonate with a modern audience, He says.
A common practice for movie and TV drama cast and crew members is to eat on set, which is known as "he fan", or takeaway food in China.
Most Popular