City on top as Arsenal rekindles CL dreams
Share - WeChat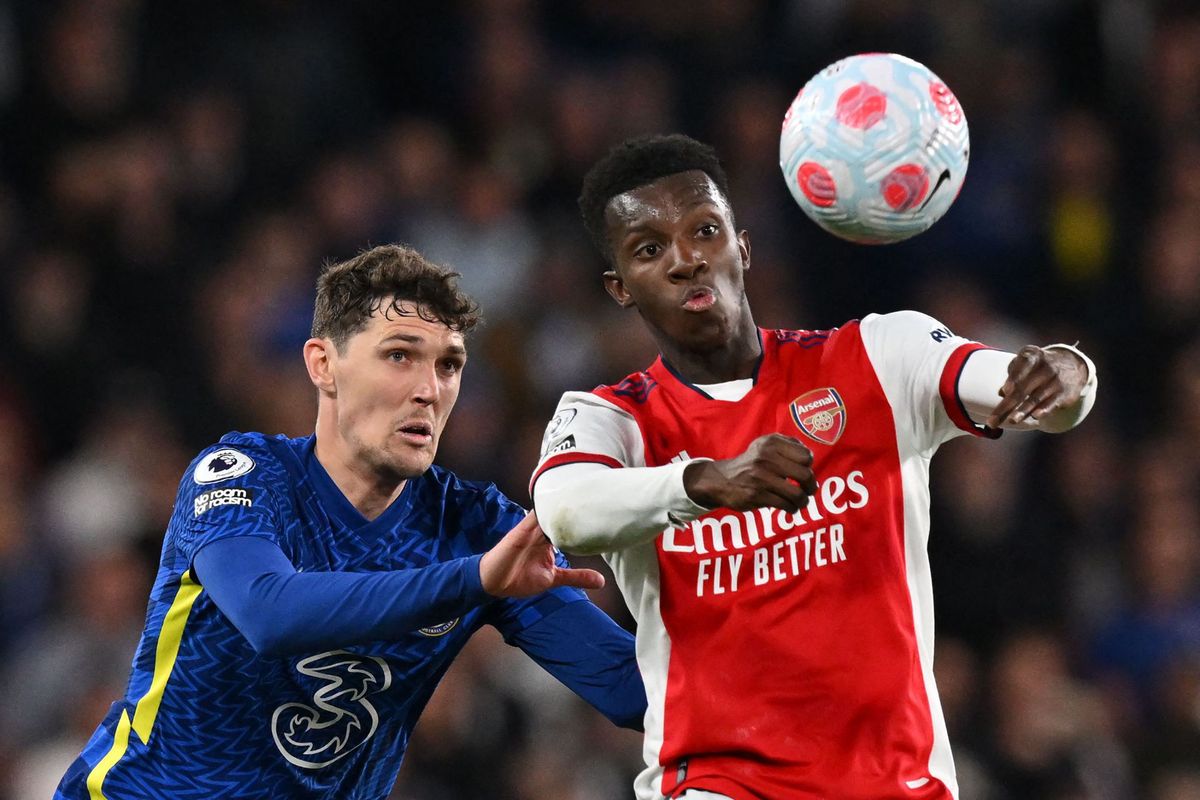 It's still advantage Manchester City in the Premier League title race.
Three second-half goals earned City a 3-0 win over Brighton on Wednesday, lifting Pep Guardiola's team back into first place after being ousted-only for 24 hours as it turned out-by title rival Liverpool.
Anxiety was sweeping around Etihad Stadium, with the groans becoming more audible as City's players struggled to make their dominance count in the early stages of the second half.
The home fans needn't have worried. Riyad Mahrez broke the deadlock in the 53rd minute in slightly fortuitous circumstances, with his shot ricocheting off Brighton defender Joel Veltman and over goalkeeper Robert Sanchez.
Another deflection, this time off Phil Foden's long-range shot, made it 2-0 in the 65th and Bernardo Silva added a third in the 82nd after City picked off the visitor as it tried to play the ball out from the back.
City can retain its title by winning its remaining six games, the next being against relegation-threatened Watford at home on Saturday. Liverpool, which is one point behind, hosts Everton the following day.
"We know what we have to do," Guardiola said. "If we drop two points, Liverpool will be champions."
Asked about going head-to-head with Liverpool, Guardiola replied: "We are facing one of the best teams ever. If we drop points they will be champions, if we win all our games we will be champions."
It didn't escape the meticulous Guardiola that the victory assured City a top-four finish and a place in the Champions League next season. That was a given, though.
There were also a couple of injuries that might prove telling for City with the important fixtures coming thick and fast in the final weeks, including a pair of games against Real Madrid in the Champions League semifinals.
Both were in defense, with Nathan Ake going off with a twisted ankle-to be replaced by Ruben Dias for his first appearance in seven weeks after injury-and John Stones also coming off with muscle tightness.
Steady Eddie
Eddie Nketiah boosted Arsenal's bid for a top-four finish in the Premier League as the striker's double inspired a dramatic 4-2 win against Chelsea on Wednesday.
Nketiah was released by Chelsea as a 16-year-old in 2015 and he exacted a measure of revenge with his first league goals this season.
The 22-year-old put Arsenal ahead early on at Stamford Bridge before Timo Werner equalized.
Mikel Arteta's side regained the lead through Emile Smith Rowe, only for Cesar Azpilicueta to draw Chelsea level again.
Nketiah settled a pulsating London derby when he punished shambolic Chelsea defending in the second half and Bukayo Saka bagged the fourth with a stoppage-time penalty.
After losing its last three games, Nketiah's crucial contribution lifted Arsenal back into the race to qualify for next season's Champions League via a top-four finish.
The Gunners are in fifth place, behind fourth-placed Tottenham on goal difference with both teams having six games to play.
"It's a great night and the players deserve it. It has been a tough two weeks but you have to bounce back and show spirit," Arteta said.
"I love the spirit of these players. When you lose matches you get criticized but for these players it is worth it. They are really growing."
Saluting Nketiah, Arteta added: "What Eddie has done tonight is because of what he has done for the last 10 months and no-one has noticed.
"I said to him I haven't been fair. I should have been playing him more."
Arsenal's hopes of returning to the Champions League for the first time since 2017 face another vital test against sixth-placed Manchester United on Saturday.
FA Cup finalist Chelsea remains in third place, but it is now only five points ahead of Arsenal and cannot take a top-four place for granted.
Chelsea has conceded 11 goals in its last three home games and Azpilicueta's frustration boiled over in an angry exchange with a fan after the final whistle.
Blues boss Thomas Tuchel admitted he could empathize with the fan's angst.
"I was not part of it, I saw it, but, honestly, I can also understand the fan," Tuchel said.
"We had a good start but again gave the first goal away, which is impossible to do these things in consecutive matches. But we're doing it.
"It's a level of mistakes, the number of mistakes in consecutive games here at home, it's impossible at this kind of level. You don't see this. It has to stop."
Agencies
Most Popular
Highlights
What's Hot