Documentary spotlights people documenting cultural history of Silk Road
Share - WeChat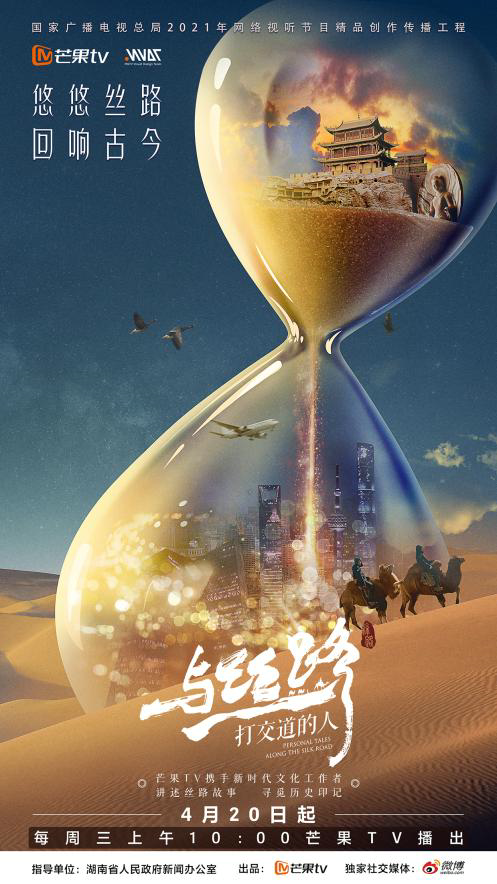 The documentary, Personal Tales Along the Silk Road, which shines the limelight on the stories of individuals who work to discover and protect the cultural relics of the Silk Road, aired on the video-sharing platform Mango TV on Wednesday.
It records how people from different walks of life, including history researchers, archaeologists and cultural relics repair experts, devote themselves to exploring the historical significance of the ancient trade route, aiming to give younger viewers a glimpse into the spiritual world of these cultural heritage protection personnel.
For instance, one episode follows Qin Chuan, a documentary maker who was born in Dunhuang, in Northwest China's Gansu province, an important stop on the ancient Silk Road, and has produced many high-quality documentaries to tell stories of the Mogao Grottoes and other cultural treasures in his birthplace.
Viewers see how Qin overcame multiple difficulties to film in the harsh environment of a desert and get insights into what has motivated the 57-year-old director to keep making documentaries related to the Silk Road over the past two decades.
Besides, the documentary also presents the majestic natural wonders along the route, including the Danxia landform in Zhangye, Gansu province, and the poplar forests in Xinjiang Uygur autonomous region, in a captivating, artistic way.
Most Popular