Beijing Winter Olympic Village residential area transformed into public rental housing for talented individuals
Share - WeChat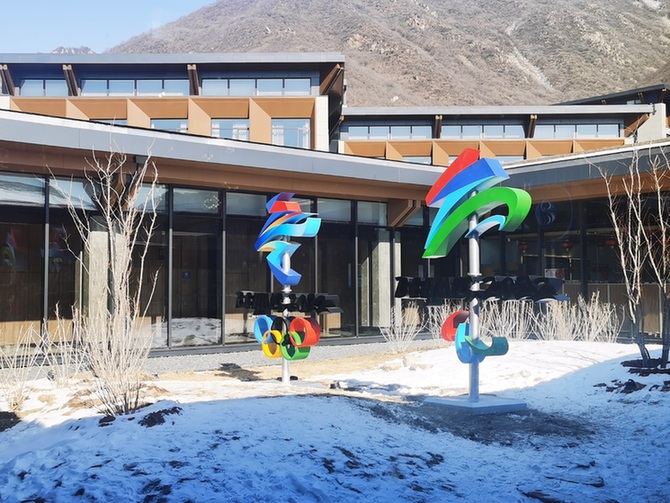 An open day for village builders' families was held in the Beijing Winter Olympic Village on April 17, 2022. The first batch of 160 people went to visit different areas in the village. Building delegates from companies such as design and construction as well as their families attended the activity.
This is the first time the Beijing Winter Olympic Village was opened after the 2022 Beijing Winter Olympic Games. The residential areas in the village will be transformed into public rental housing for talented people. The operation and square areas are planned to be transformed into special functional areas to service nearby residents.
The village was built four years ago. The residential areas were places for athletes and other officials to live, eat, see doctors and exercise during the Winter Olympics. The design inspiration came from the courtyard form of traditional quadrangles in Beijing, making it a space which combined shared community and individual privacy.
After the Winter Olympics, the residential areas will be put into use in terms of Beijing's strategic positioning of "four centers", to bring qualified and talented people in.
The operation areas were working places for multiple things in the village and for athletes to do security checks and registrations when they arrived during the Winter Olympics. The square areas, which are about 21,700 square meters, were social places for people to converse, shop, read books and satisfy other demands during the games, though the stores are not there anymore after the games.
The transformation of operation and square areas has started and is expected to be open to the public in September this year.