Hard tech new darling for investors
Share - WeChat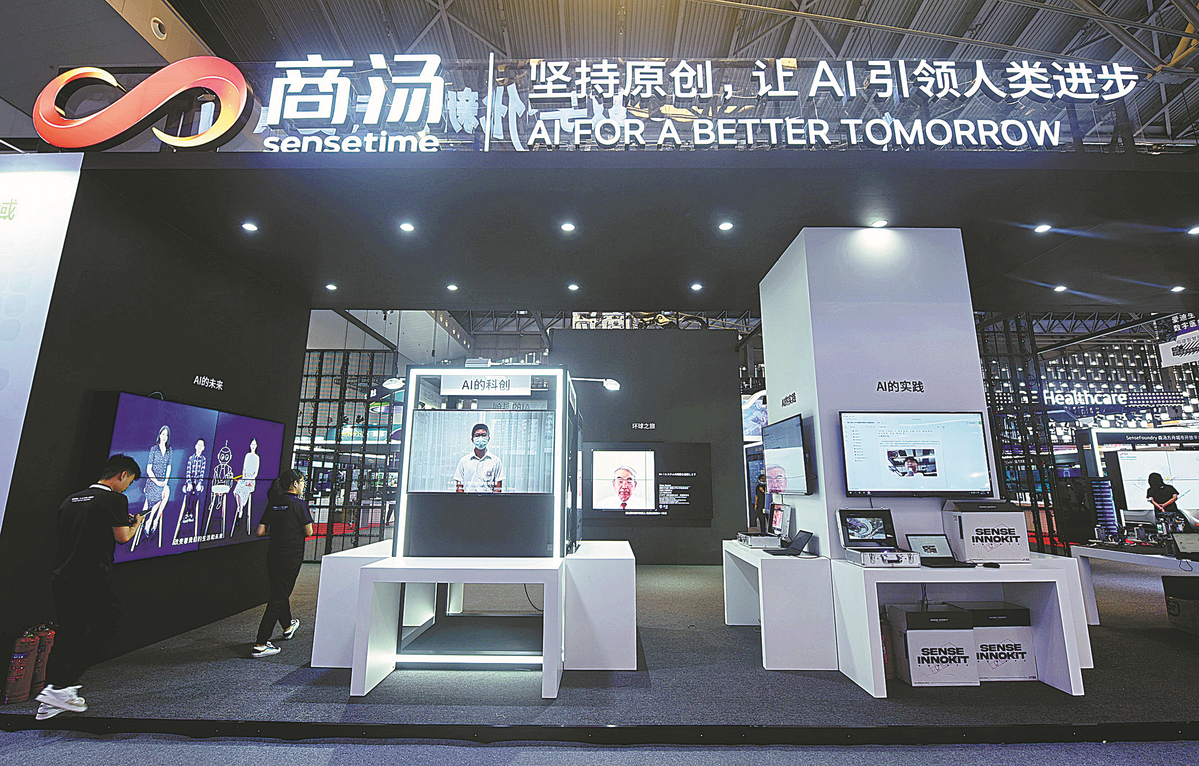 Chinese companies and investors are pivoting to new opportunities in hard technologies and betting big on the research and development of such high tech for new business growth.
Hard tech-also known as deep tech-includes optoelectronic chips, artificial intelligence, aerospace, biotechnology, information technology, new materials, new energy and smart manufacturing. It is coined for areas that rely heavily on advanced scientific knowledge, long-term R&D and continuous investment.
On March 28, tech giant Huawei Technologies Co said in its latest fiscal report that it spent a record 142.7 billion yuan ($22.4 billion) on R&D last year, accounting for 22.4 percent of its top line.
With a total of 845 billion yuan spent on R&D over the past decade, Huawei said spending was mostly on the exploration of promising, futuristic fundamental technologies.
It was the same case with SenseTime Group, a leading Chinese AI company, which posted 4.7 billion yuan in revenue last year, up 36.4 percent year-on-year. Notably, the company poured 3.6 billion yuan, nearly 80 percent of its revenue, into the R&D of core technologies.
According to China's 14th Five-Year Plan (2021-25), the country will scale up spending on R&D by more than 7 percent annually during the period to drive more technological breakthroughs.
Consulting firm McKinsey &Company said in a report that the 7-percent annual growth in R&D spending will set the country on the path to becoming the world's largest spender on R&D.
It has also become a recent trend for Chinese investors to pour huge funds into the hard tech sector.
According to a recent report from Zero2IPO Research, more than 1.27 trillion yuan had been raised from China's stock markets in the first three quarters of 2021, which is a hefty 50.1 percent rise year-on-year.
Among all industries, IT, biotech and medical care, semiconductors and electronic equipment topped the list.
"With the new internet economy being the main growth driver of China's primary market over the past decade, opportunities represented by technological upgrading will lead growth over the next 10 years," said Rachel Mei, partner of a leading Chinese investment firm Taihecap.
Mei said that among the top 100 financing events in terms of funding, the proportion of financing in the secondary sector continued to rise from about 10 percent five years ago to 32 percent by the end of last year.
Notably, what stands behind the 32 percent is mostly hard tech projects, including semiconductors, new energy and smart cars. This is in sharp contrast to five years ago when it mostly consisted of communication products, computers and consumer electronics, she added.
"It is a strong trend since last year that investment turned from the tertiary industry to the secondary industry, and from model innovation to technological innovation," Mei said.
The nation's draft plan for national economic and social development for the year of 2022 specified that faster breakthroughs in core technologies such as biomedicine, high-end instruments, green and low carbon energy transformation and basic software will be prioritized.
"As demographic dividends gradually decrease, China's economy will rely more on technological innovation in the future. To achieve innovation, hard and core technologies are a key," said Ni Guangnan, an academician at the Chinese Academy of Engineering.
Ni said that over the past year, China has made new breakthroughs in core technologies-including central processing unit chips, operating systems and other basic digital technologies.
"Although the overall market share (of these domestic basic digital technologies) is small, the absolute number of such products has reached 10 million," he said.
"It fully demonstrates that China, as a super large market, has great advantages in driving innovation. The country's scientific and technological innovation capabilities have also been significantly improved."