China's new-energy vehicle market hot
Share - WeChat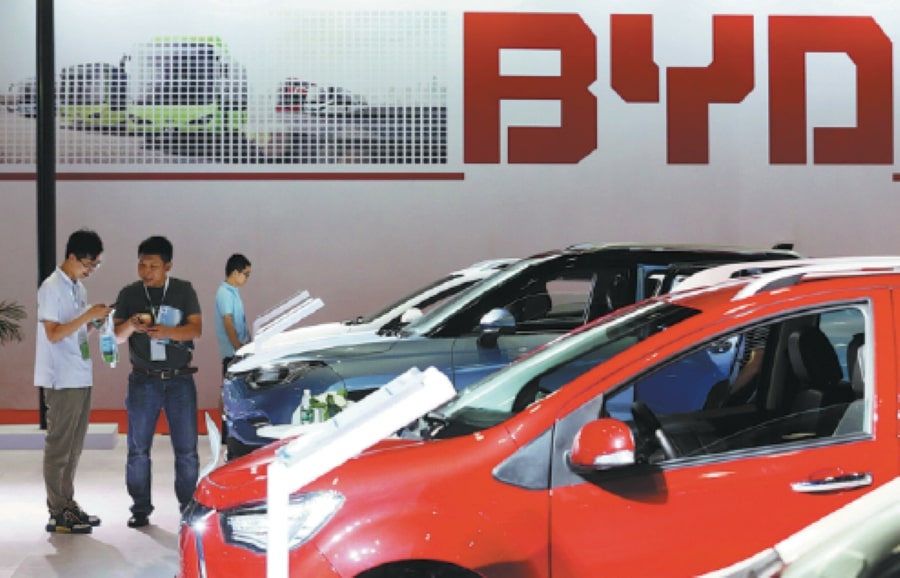 China's new-energy vehicle market (NEV) is growing so rapidly that it has become the fourth-largest auto market in the world, experts said at a webinar.
China sold 21.48 million cars in 2021, placing it first on the list of car sales by country, a rank it has held for more than 10 years.
The US and Japan followed with 14.95 million and 4.45 million in total car sales in 2021, respectively. China's EV market for passenger cars reached 3.334 million in 2021. It is followed by India, Germany and other countries.
Experts said China is expected to sell 4.5 million to 5 million EVs in 2022, which could see it overtake Japan for the third ranking.
Wang Yunshi, director of the China Center for Energy and Transportation at the University of California-Davis, said the growth in the sale of China's NEVs, which includes battery-electric cars, plug-in hybrids and fuel-cell electric vehicles, isn't just driven by government policies but also by the rise in popularity of energy-efficient cars in China.
He noted that the penetration rate, or percentage of Chinese car users who have purchased an EV was 6.2 percent in 2020. By 2021, that rate has climbed to 15.5 percent.
"In 2022, it is expected to reach 20 percent, three years ahead of the government target for the market share by 2025," Wang told a webinar Tuesday on "China's electric vehicle growth boon" organized by the California-China Climate Institute.
Although China's annual vehicle sales, which are slightly shrinking and grew at 3.8 percent from 2020 to 2021, NEV sales jumped 157.3 percent, Wang said.
Sales in smaller markets also have surged substantially, whereas megacities, which traditionally have accounted for a large portion of the market share, have experienced declines, Wang pointed out.
"This is also a very encouraging sign. That means it's not just the government policies, but the market is driving the shares forward, and we believe the second- and third-tier cities will increase even more," he said.
He Hui, the China regional director at the International Council on Clean Transportation, a nonprofit that provides research and analysis for environmental policy makers, attributed the growth of China's NEVs to "multiple policies stimulus".
The Chinese government's extension of subsidies for purchasing electric vehicles, the relaunch of a consumer campaign to stimulate sales in smaller cities and towns as well as the new-energy vehicle dual-credit policy, which allows manufacturers to use their extra EV credits to offset their fuel economy credit deficits, were mentioned by He as some factors behind the growth.
Frank Girardot, senior director of communications at BYD North America, a Shenzhen-based electric-car company that manufactures buses and trucks in the US, said the communities that are most affected by diesel buses are the ones that have the greatest need for electric buses.
"The great thing about this is that as we adopt more and more of these, and become more accepting of electrification, with the school buses for example, the technologies that BYD has developed in China (are) being brought over here to use these buses as a way to power the grids," Girardot said.
He said positive data coming out of China could be shown to the policymakers and consumers in the US so that they understand "this is not only something that needs to be done, but something that can be done", he said.