MNCs plug into open innovation initiatives
Share - WeChat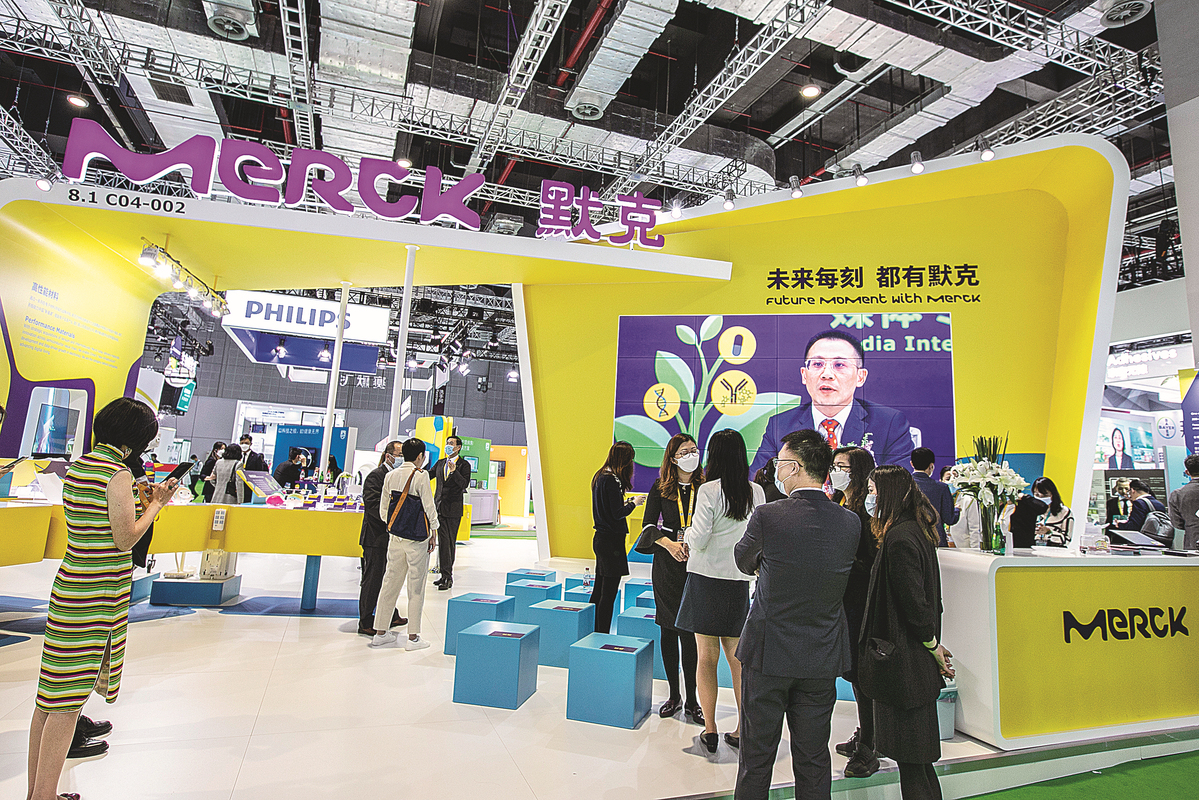 Medtronic, Merck, Covestro tell the world why China is a leading global sci-tech hot spot
Multinational corporations in China are accelerating open innovation initiatives with local authorities and partners in a bid to exploit new business opportunities relevant to local markets.
For instance, global medical technology provider Medtronic co-organized a digital healthcare solution competition earlier this month with the Shanghai Technology Innovation Center, its latest endeavor in joint innovation in the Chinese market.
Eight startups made it to the competition's final, where each presented end-to-end medical plans that bank on digital solutions throughout the diagnosis, treatment and recovery process.
"Digital health in China should have a great future," said Noah Friedman, vice-president of strategy, business intelligence and digital market development at Medtronic China. "A contest would be a nice way to see a wide range of technologies and where this is going."
The cohort of the finalist companies mainly had a spinal or cardiac business focus, areas that are aligned with the strength of Medtronic. Friedman said he is "surprised" to see many already have a product-based model, and a majority of them already have a to-business model.
According to Friedman, the products showcased in the competition do have a significant digital component. And it then becomes critical to integrate the high amount of potential data with the product and lead it to clinical outcomes.
"The goal is to understand what is happening in digital-related medical technology," he said. "And it's great... companies have clinical data that allow us to see problems and real clinical success."
Medtronic has made a series of moves to strengthen local partnerships worldwide through open innovation initiatives. Just last year in China, the company launched its second Medtronic Innovation Center in Chengdu, capital of Sichuan province.
Part of Medtronic's global open innovation network, the Chengdu center is bigger than its peer in Shanghai and aims to share high-quality resources, and expedite the transformation of cutting-edge medical technologies into clinical outcomes.