Come fly with me: drones raise bar for photography
By Xiang Wenjian and Yan Weijue in Wuxi, Jiangsu province | chinadaily.com.cn | Updated: 2022-03-14 19:01





Share - WeChat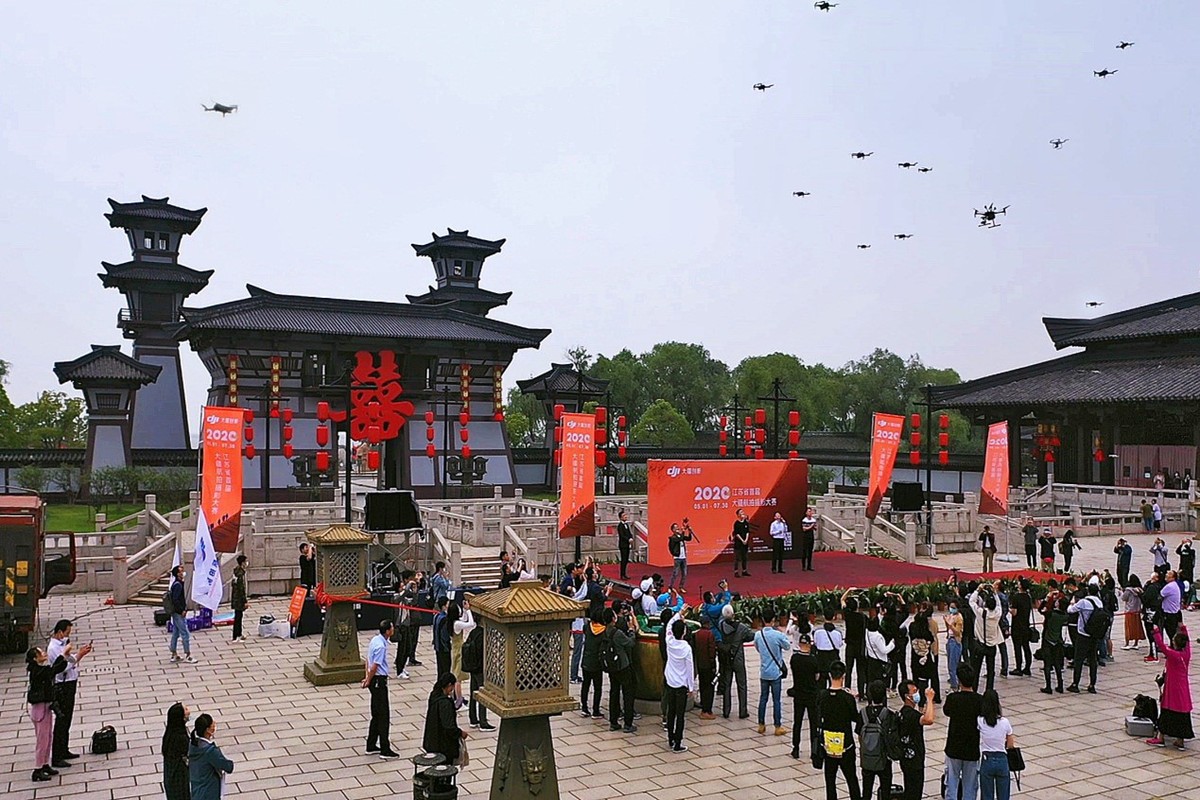 The work proved to have struck an empathetic chord among viewers, as it garnered tens of thousands of clicks in just three weeks along with plentiful feedback from the community.
"I love it! Chinese cities look great at night," commented Jeffrey Stevens, an American internet user.
The video has aroused nostalgic sentiment among those who share a bond with Wuxi, whether current or former residents.
"I recognize my childhood neighborhood. But many buildings in my memory have gone now," one Bilibili user said.
"Night lights bring out the true beauty of our city!" Peter Stanleigh wrote on Facebook. "After more than 20 years, we still look forward to re-discovering Wuxi's hidden beauty."
The viewing experience was possible thanks to the extensive 4G network coverage in Wuxi, a symbol of technological development, according to Wu.
"I'm proud of my city. It is one of the best in terms of network infrastructure. It is even comparable to first-tier cities such as Beijing and Shenzhen."
Motivated by the video's unexpected popularity, Wu said he is planning to produce more drone videos in the future to help raise the profile of his hometown.
"I hope I can show what a Chinese city is really like without any filter," he said. "And I think there is a collective effort being made."
There has been a growing number of drone pilots, amateur or professional, over the years due to a massive interest in aerial photography.
The domestic market volume of consumer drones in China increased from 12.6 billion yuan ($1.9 billion) in 2015 to an estimated 32.6 billion yuan in 2020, according to Shenzhen-based Qianzhan Industry Research Institute last year.
China Media Group got the ball rolling with Aerial China, a documentary series showcasing the country's landscape, in 2017 and has aired 34 episodes since.
According to chief director Yu Le in a 2017 interview, the bird's-eye view gives you the experience of flight as well as a sense of freedom.
In one episode of Aerial China premiering in March 2019, footage of cherry blossoms in Yuantouzhu, a famous scenic resort in Wuxi, was sourced locally.