Nation's policy of opening-up unchanged
Share - WeChat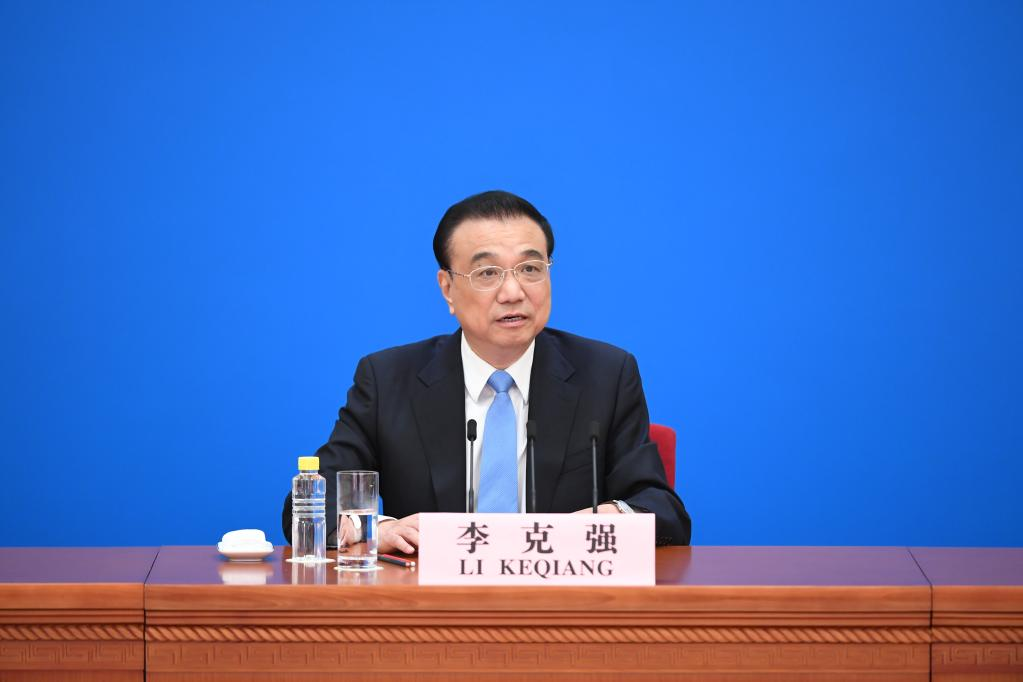 Li Keqiang: China will pursue wider openness despite global changes
China will continue to expand high-level opening-up and work harder to keep the nation an appealing destination for foreign investment, Premier Li Keqiang said on Friday.
China will maintain the course of wider openness, no matter how the international environment may change, Li told reporters in Beijing after the conclusion of the annual session of the National People's Congress.
Li noted that as far as China's opening-up policy is concerned, there has been no change in its position, and if there is any change it will be conducive to China's greater openness to promoting international exchanges, trade and investment.
Citing official data, Li said China's economy has been deeply integrated into the world economy, with its imports and exports in goods contributing to over onethird of China's GDP.
For the past 10 years, China has remained the world's second-largest import market, and for the past five years, China has remained the world's largest trader in goods.
Noting that Chinese goods and industries are still transitioning from the lower-middle end of the industrial chain to a medium-high end, Li said Chinese industries and consumption are in the process of upgrading. Thus there is tremendous potential and broad space for the growth of all types of investment.
The Regional Comprehensive Economic Partnership agreement, the world's largest trade deal, officially entered into force this year.
China will make the most of the opportunity of RCEP and continue to advance free trade. It will treat State-owned enterprises, privately held firms and foreign-invested enterprises as equals and continue to work hard to keep China a popular destination for global foreign investment, Li added.
Liu Shijin, deputy director of the Economic Affairs Committee of the National Committee of the Chinese People's Political Consultative Conference, highlighted China's considerable economic progress in 2021, saying the world's second-largest economy is playing an increasingly important role in supporting the steady recovery of the global economy.
Data from the National Bureau of Statistics showed China's gross domestic product reached $17.7 trillion in 2021, an increase of about $3 trillion.
Liu noted China's contribution to global economic growth has stood at about 30 percent for many years, and a steadily growing Chinese economy will help maintain stability in the world economy.
He spoke highly of China's ongoing efforts to expand opening-up and its commitment to upholding economic globalization, saying that China helps inject key impetus into the steady growth of the world economy.
Liu's views were echoed by Rogier Janssens, managing director and general manager of Merck China Healthcare, who said China's opening-up has been a key driver of globalization and is particularly important as the world battles to recover from COVID-19.
"Merck applauds China's ongoing efforts to create an open and transparent business environment and fully intends to continue to invest in the country," Janssens said.
He said the Chinese government's outstanding support for foreign enterprises has helped to sustain the company's growth and greatly strengthened Merck's confidence.
"China is an important strategic market and growth engine for Merck worldwide and Merck is very optimistic about its development potential," he said.
Hexagon Purus, a Norwegian provider of hydrogen Type 4 cylinders, battery packs and vehicle systems integration for fuel cell electric and battery electric vehicles, commented that China is opening wider to the world, and openness has become a hallmark of China.
In the wake of COVID-19, the global economy is facing more instability and uncertainties, but China's expansion of high-level opening-up continues to accelerate, making more contributions to world economic recovery, the company said.