What if AI were more human?
Share - WeChat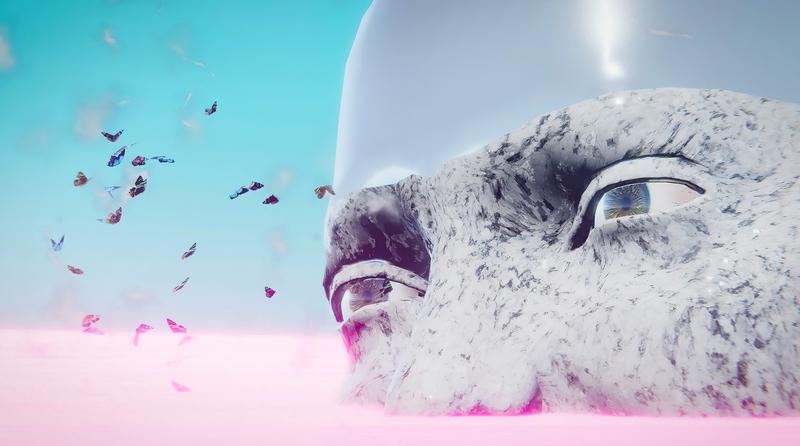 Wang says she wanted to look beyond the idea of AI as a "creative tool", and so gave her imaginary AI a human voice, personality and character. A large-screen video depicts the "awakening" of the AI figure, imagined as a human head rising from underwater. As it pops above the surface, birds fly out from the gaping hole in its skull and disappear into the sky like bits of burned paper.
"Through my fictional AI, I can free my own imagination about AI and not be limited by current technology," says the artist.
For her Hong Kong debut in 2017, Wang satirized the business of art, particularly the haze of covetousness and cheap glamor it often attracts. In that exhibition - titled The Must-See Art Show Where You Can Find 10,000 Artists, and mimicking a nightclub scene with lurid pink neon lights - the floor was strewn with more than 10,000 rose-pink plastic balls, each containing the contact details of an "unknown" artist. Visitors were invited to pick up a ball each to take home - a symbolic act underscoring how artists who fail to make a living from their vocation could be reduced to tacky playthings in the hands of the consumer.