Visually impaired students hit high note to spark flame for Paralympics
Share - WeChat The flame lighting ceremony for the 2022 Beijing Winter Paralympic Games was held at the Beijing School for the Blind in Haidian district on Wednesday morning.
A chorus of 30 teachers and visually impaired students sang as the "flame of light" — one of eight lit in different places across three competition zones for the Games in Beijing, its northwest Yanqing district and Zhangjiakou, Hebei province — was ignited at the school.
When they hit a high note during the song, titled World with Love, a device triggered by the sound sparked the lighter that created the flame.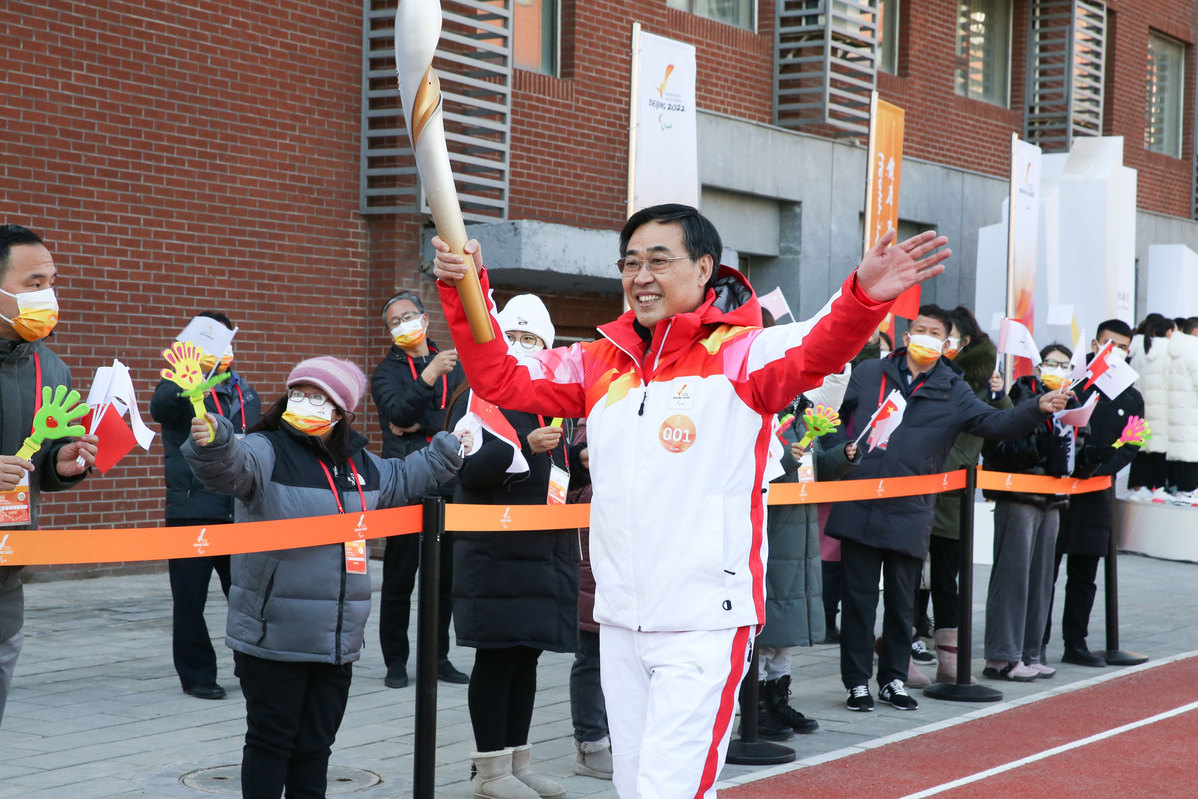 Cheng Kai, vice-chairman of the China Disabled Persons' Federation, lit the first torch at the site and passed it to torchbearer Yao Yufeng, an ophthalmologist at a hospital affiliated with the Medical School of Zhejiang University.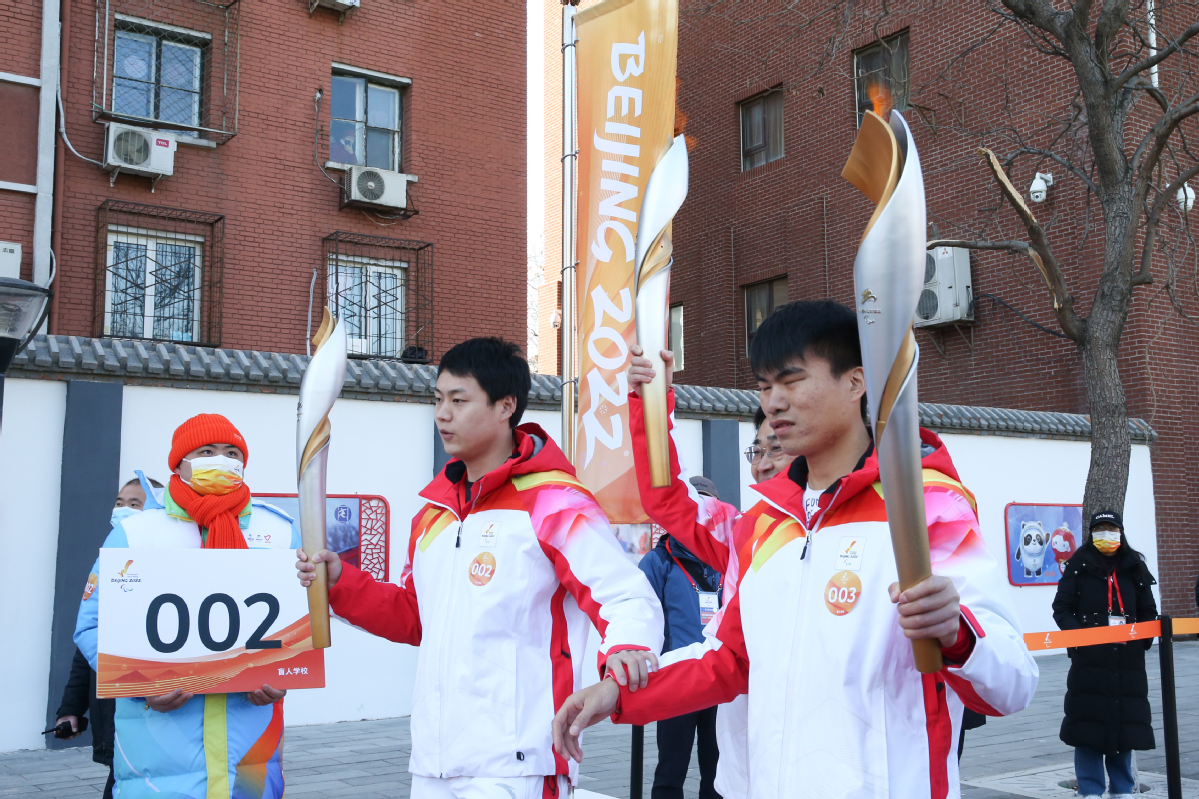 Other torchbearers include goalball athlete Yang Mingyuan, blind soccer player Zhu Ruiming, special education teachers and heads of blind massage companies.
"I'm honored to pass the 'flame of light' at such as a special place. It's really meaningful," Yao said. "I think the relay carries on a spirit. Whenever we, as a people, a team and a nation, encounter misfortune, we should have strong faith that tomorrow will be better."
Sun Xin, a 32-year-old teacher for special education at the school, said though some of the students in the chorus cried from the intensity of the rehearsals, they didn't quit.
Li Yiran, 17, said she was really nervous but excited to participate in the flame lighting ceremony as a member of the choir.
"We started to prepare for the chorus a long time ago, and I think I performed well," she said.
Some of the students will appear during the opening ceremony of the Games on Friday.
The eight flames lit in Beijing, Yanqing and Zhangjiakou, along with another from Stoke Mandeville, England — the birthplace of the Paralympics — that was lit on Monday convened Wednesday afternoon at the capital's Tiantan park.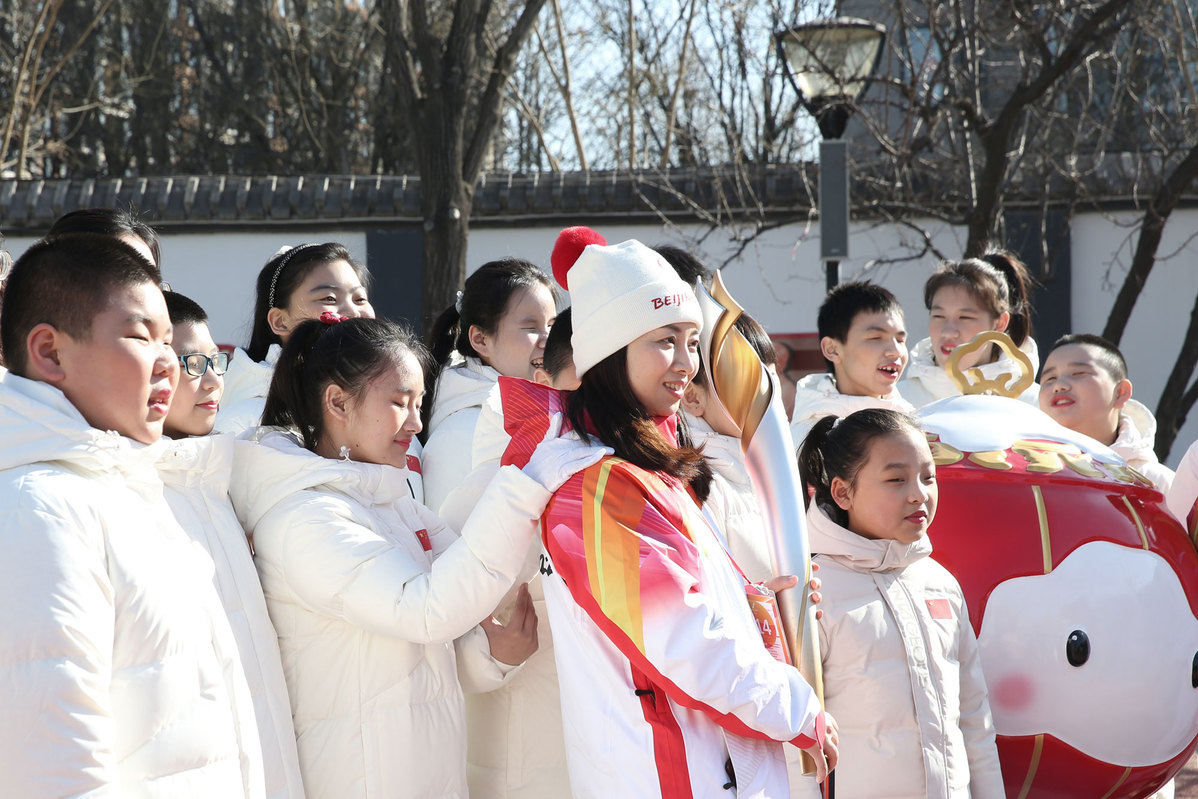 Most Popular
Highlights
What's Hot