Lighting the way
Share - WeChat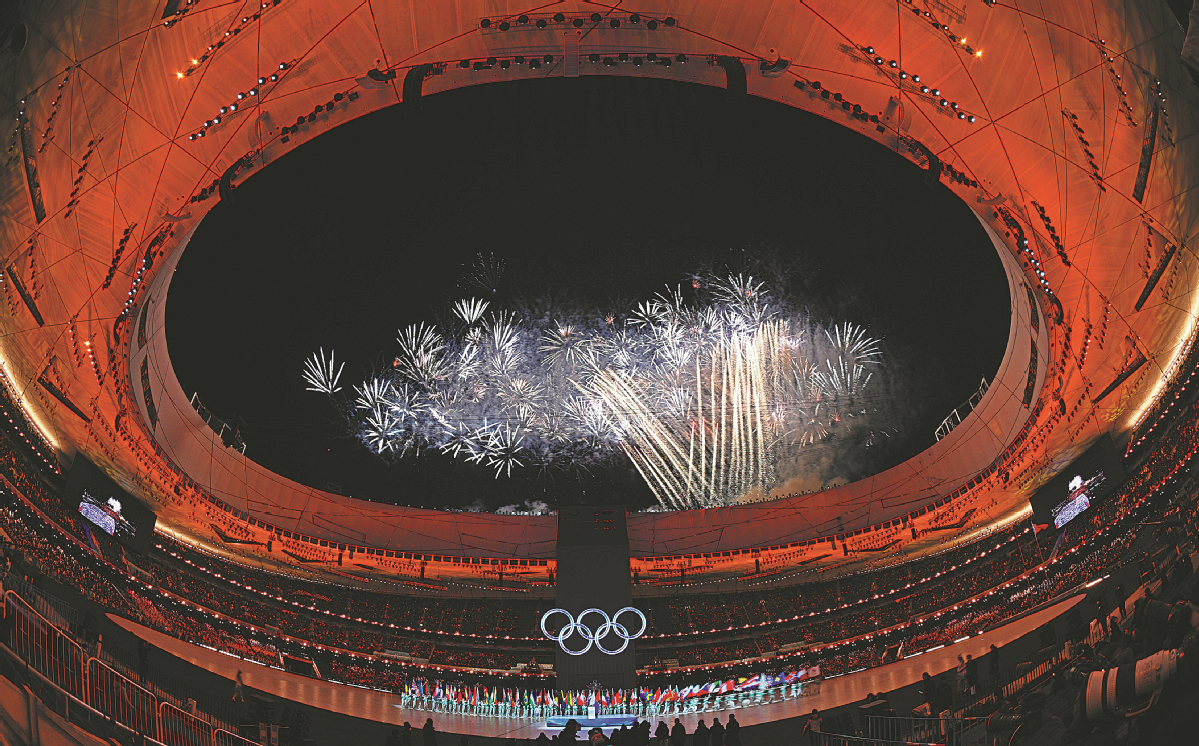 Beijing 2022 another shining example of China's growing status as a global sporting powerhouse
China's successful staging of the Beijing Winter Olympics provided yet more proof that the country is realizing its goal of building a stronger sporting nation-at both elite and grassroots level.
A relative newcomer to most winter sports, China impressed the world at last month's Beijing Winter Olympics by bagging its best ever haul of 15 medals, including nine gold, to finish third in the medal standings, the highest since the country's Winter Games debut in 1980 at Lake Placid, New York.
The successes again highlighted China's ability to harness the Olympics into a driver of overall national sports development, having also done so by hosting the 2008 Summer Games.
The breakthrough performances, especially in the country's less-developed snow sports, contributed to China's goal of hosting excellent and extraordinary Games in a safe and streamlined manner amid the COVID-19 pandemic.
In addition, the promotion of winter sports at grassroots level resulted in 346 million Chinese people taking part in related exercise and leisure activities in the lead-up to the Games, according to the National Bureau of Statistics. The mass initiative has built a lasting legacy that will benefit national fitness, physical education for young people, the sports industry and regional economic development for decades to come.