Lighting the way
Share - WeChat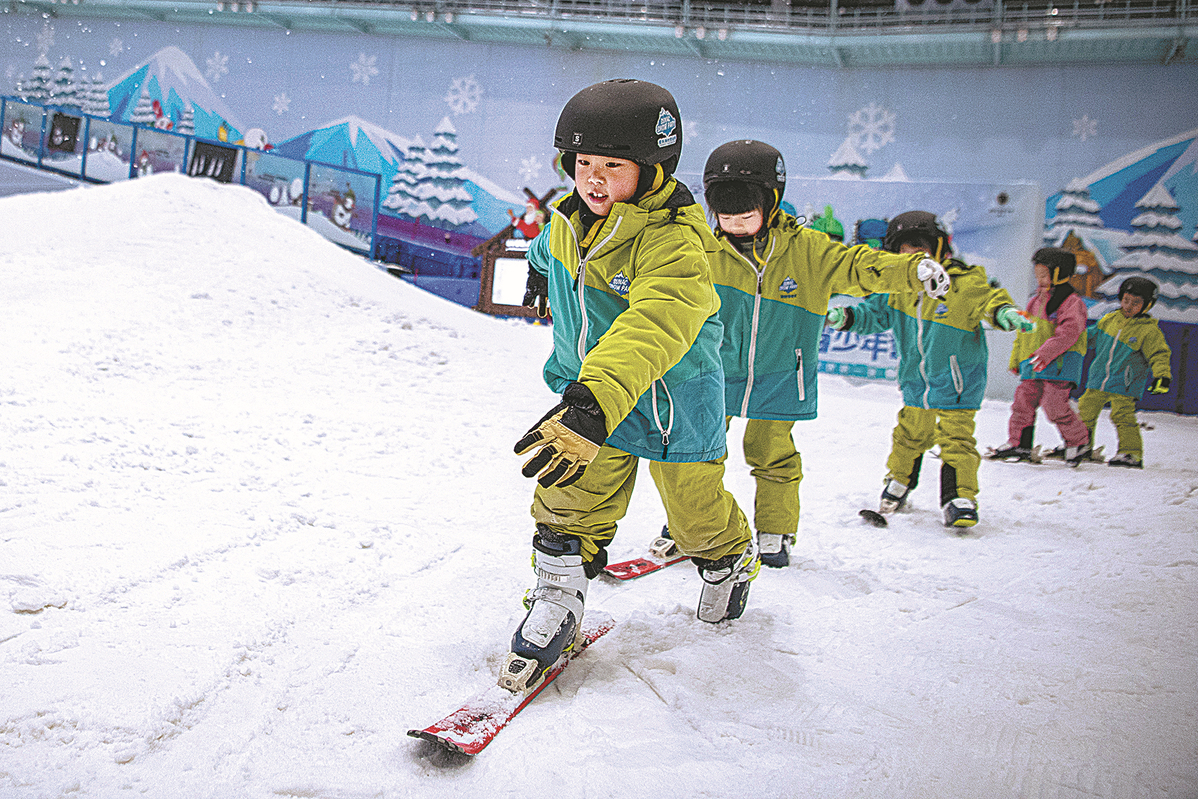 Guided and overseen by President Xi Jinping, efforts to develop China into a sporting powerhouse by 2050, as outlined in a State Council plan released in 2019, have paid dividends with the success of the Beijing Winter Olympics. The plan focuses on elite competition, improving the overall fitness of citizens, and building a robust sports industry.
According to the General Administration of Sport of China, the country has witnessed rapid improvements in winter sports infrastructure, equipment manufacturing and educational programs over the past seven years of preparations for the Winter Games.
A total of 654 standard ice rinks and 803 ski resorts were operating in China by the beginning of 2021, rising by 317 percent and 41 percent respectively since 2015, when Beijing and Zhangjiakou won the bid to host the 2022 Winter Olympics.
By the end of 2021, about 2,060 primary and secondary schools across China had included Olympic and Paralympic education, featuring winter sports, in their curricula.