A wordsmith for humanity
Share - WeChat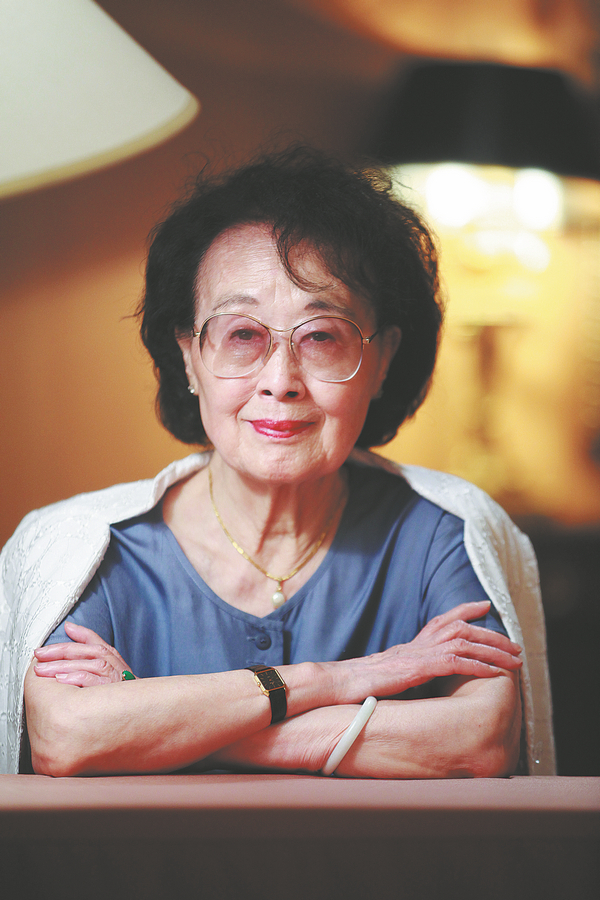 Book highlights the enduring appeal of one of China's greatest writers, Fang Aiqing reports.
Half a century after Chinese-American writer Nieh Hua-ling's monograph Shen Ts'ung-wen was published in the United States, a Chinese version has finally been released domestically.
Nieh's work, published in 1972, was the first of its kind to introduce Shen Congwen (1903-88), or Shen Ts'ung-wen, to the English-language world. Shen was one of the most influential modern Chinese writers.
Late Swedish Sinologist Goran Malmqvist (1924-2019), of the Swedish Academy and a member of the selection panel of the Nobel Prize for Literature since 1985, once confirmed, despite the 50-year secrecy rule, that Shen was heavily tipped to win in 1988 but passed away before selection.
In the book, from the New York-based publisher Twayne's World Authors Series, Nieh reviews Shen's early life and paints a larger picture of the backdrop to China's revolution, as well as the literary and political activities of intellectuals at the time.
She highlights the artistic quality of Shen's works and notes that he was a writer "who waded through mankind's misery to get to its basic humanity", and who "wrote with classic simplicity, struggling to match the right words to his noble passions".
Many of Shen's representative works, such as the novella Border Town and collection of essays Xiangxi, depict the landscape and culture of his hometown in Fenghuang county in Central China's Hunan province. It is located in the west of the province, a mountainous region known as Xiangxi.
Most Popular