Carving out a name for herself
By Xu Haoyu | China Daily | Updated: 2022-02-26 13:56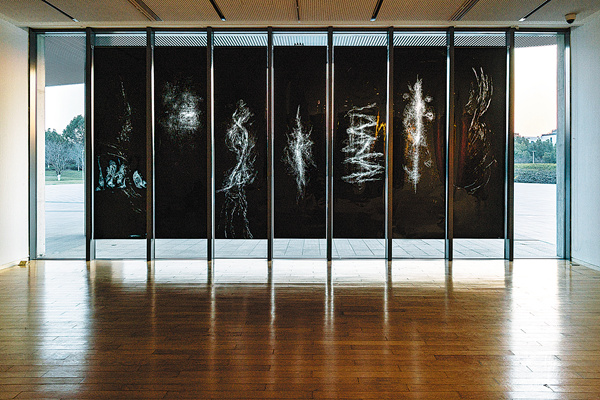 Film bromide replaces canvas in unusual but visually gripping work, Xu Haoyu reports.
In an exhibition held in the Asia Art Center in 798 Art District in Chaoyang district, Beijing, artist Chen Yan's works stunned visitors.
Instead of painting on canvas, she uses a knife to carve on silver bromide, an emulsion used in photography and film, presenting a new form of artistic expression. The exhibition runs through March 13.
Chen, 52, was born in Hangzhou, Zhejiang province. She graduated from the China Academy of Art, majoring in oil painting, in 1989. Chen proceeded to obtain a master's degree in 2002 and a PhD in 2009.
With government sponsorship in 2000-01, she was enrolled in the Repin Saint Petersburg State Academic Institute of Painting, Sculpture and Architecture, winning the gold medal in the Chinese Youth Oil Painting Artists Award.
She is now a professor, doctoral supervisor and chief of the Department of Comprehensive Painting in the China Academy of Art.
When Chen was little, her grandfather bought a German-made camera. Photos being developed in a darkroom were part of the backdrop of her childhood and she quickly learned the procedures involved.