Director Zhang Yimou responds to internet queries on Beijing 2022
Share - WeChat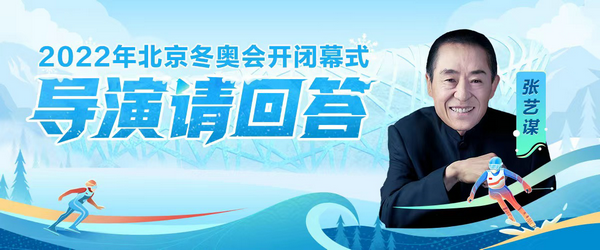 With Beijing Winter Olympics drawing a conclusion, Zhang Yimou – the chief director of the opening and closing ceremonies – seemingly got a short break, exemplified by his recent responses to inquiries that have been warmly discussed by enthusiastic audience on China's largest knowledge-sharing website Zhihu.
Zhang recalled on the website that he was greatly touched when watching the flame of the Beijing Winter Olympics being extinguished.
Also serving as the chief director of the ceremonies of the 2008 Summer Olympics in Beijing, Zhang said China has changed a lot, and he himself has also experienced a lot of changes. "(Now) We could use a simple way to render the Winter Olympics' opening and closing ceremonies to bring the world together," he noted on the website.
With Beijing becoming the world's first city to hold both the summer and winter editions of Olympics, Zhang said the concept of "dual Olympians" showcased China's development and progress during past over one decade.
"All Chinese people have a strong sense of pride and love for our country, and so do I. Without China's rise, we would not have been capable to win the bids for two editions of Olympics in such a short span. Hence, I could never earn the title as 'dual Olympian director'. It's my honor. When receiving the mission to direct ceremonies of Winter Olympics, I know I must put all the stops and never slack off," he added in the online post.
So far, topis about Beijing Winter Olympics have received more than 300 million views on the website, with likes for Zhang's sharings about the opening and closing ceremonies obtaining nearly 90,000 likes.