Shanghai expats enjoy Olympics-themed stand-up comedy
Share - WeChat Expatriates watched a stand-up comedy themed "Happy Winter Olympics" at the Shanghai IP Mall on Feb 18.
The event was organized by the Information Office of Shanghai Municipality and Shanghai-based entertainment company Xiaoguo Culture Media Co to showcase the highlights of the Beijing 2022 Winter Olympics and Chinese culture in a humorous manner.
Many of those who attended the event are members of the expatriate club Shanghai Through Our Eyes, which was founded in 2021 after the release of a short video series of the same name. The video series showed audiences the impressions that foreigners have of the city.
The stand-up comedy featured four young comedians, Yarong, Xingyue, Guo Zhanhao and Norah Yang, performing in both Chinese and English.
Xu Shuwei contributed to this story.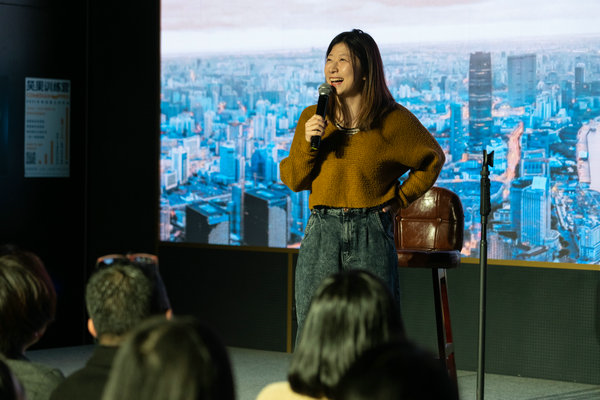 Most Popular