Xinjiang emerges as winter sports hotspot
Share - WeChat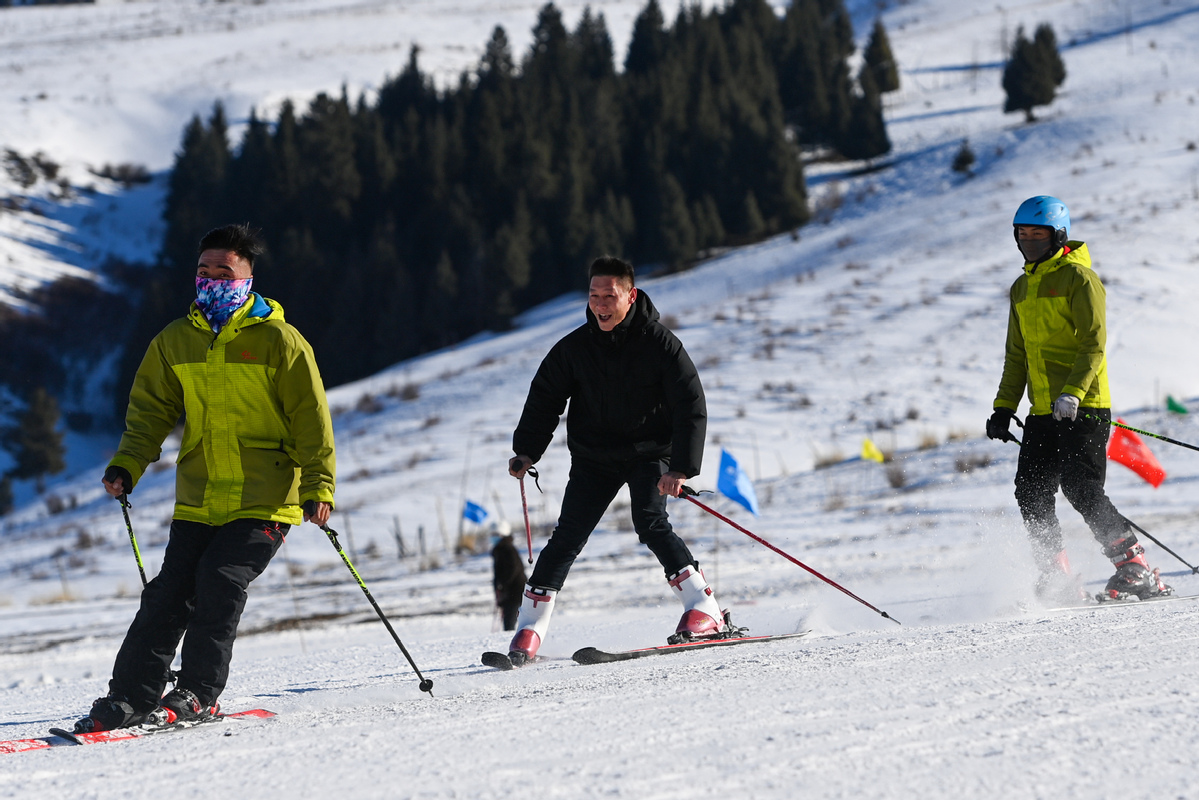 Winter tourism
Xinjiang has been promoting winter tourism to turn itself into a winter sports hub. The region received over 3.6 million tourists during the seven-day Spring Festival holiday from Jan 31 to Feb 6, reaping about 2.6 billion yuan (around $400 million) of tourism revenue, up 5.6 percent and 1.4 percent, respectively.
"Our ski resort now receives around 2,000 visitors every weekday. On Saturday or Sunday, the number will rise to 4,000. A growing number of tourists outside Xinjiang flocked here to savor the joy of winter sports," said Xue Wenjun, deputy general manager of the Silk Road Resort in Urumqi, capital of Xinjiang.
"Xinjiang is making efforts to build world-class ice-snow industry. We hope tourists can soak in multiple ice-snow tourism products and more local farmers and herdsmen can fatten their wallets," said Hou Hanmin, deputy director of the regional culture and tourism department.
Business boom
The great market potential of the ice-snow industry has also created a new business boom.
Decked out in a stylish ski suit and goggles, Zhang Bo leisurely roamed around at a ski resort in Urumqi. "I used to purchase ski suits of foreign brands. This time around, I opted for a Xinjiang brand. It's just trendy and cool," he said.
Zhang's snowsuit was made by Yaju Bedding & Clothing Co., Ltd. in Habahe county. The company launched five new production lines last year, bringing the total annual production capacity to 300,000 ski suits, its chairwoman Li Yumei said.
Espying the massive potential of the ice-snow economy, Li decided to manufacture ski suits with camel hair. "Camel hair and snow are both unique local resources. Combining them will make our products more competitive," she added.
Several other winter sports equipment made by Xinjiang enterprises, such as passenger ropeway and magic carpets, have piled into various scenic spots and ski resorts nationwide.