Gu eyes 3rd medal; Canada beats US in women's hockey
Share - WeChat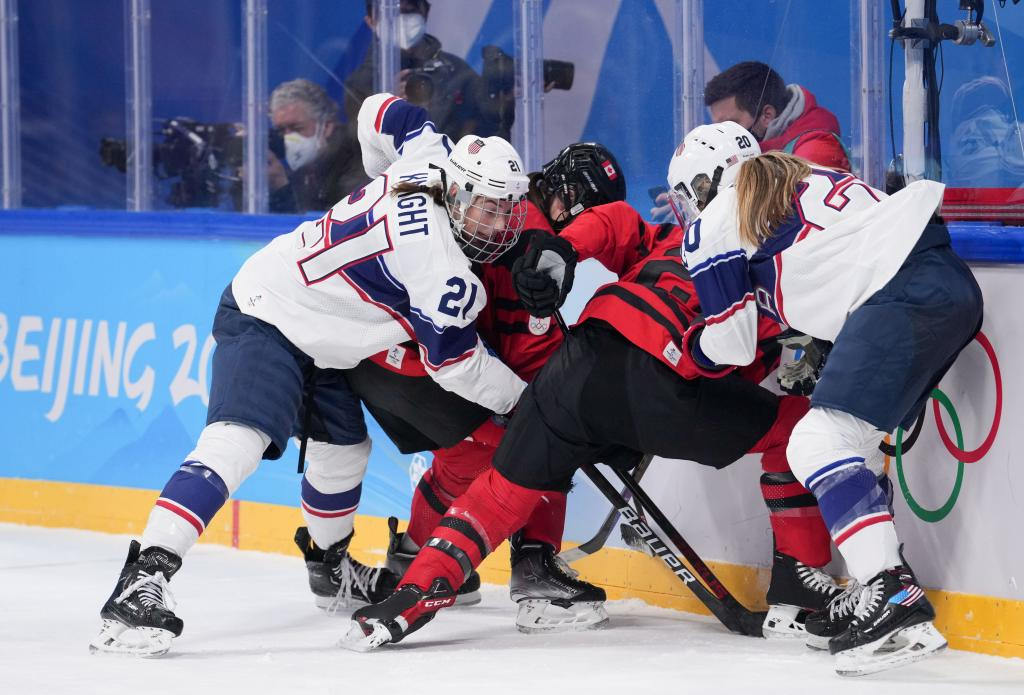 Highlighted by an example of classic Olympic rivalry in ice hockey, day 16 of competitions at Beijing 2022 proved a celebration of girl power in sports with female Olympians shining bright on the ice and snow.
With both countries' teams knocked out of the men's Olympic tournament, the hockey-crazy nations of Canada and the US went all-out at the women's final on Thursday to fight for a gold medal as a testament to their supremacy in the sport, turning the Wukesong Arena into a frenzied venue packed with reporters and other athletes from both countries when the puck was dropped at noon.
The highly anticipated showdown did not disappoint at all. After 60 minutes of adrenaline-pumping action, Canada defeated the US 3-2 in the gold medal game to get revenge for its loss at the 2018 Games' final in South Korea to its North American neighbor.
The victory brought the Canadian women's team its fifth gold in hockey, while the US team had to settle for its fourth silver on the Olympic stage, where the two nations have met in all but one of the seven finals since female hockey made its Olympic debut in 1998. At the 2006 Games in Italy, Sweden beat the US team in the semifinals, but lost to Canada in the only Olympic final featuring a European nation.
The world-class competition was underlined by speed, skills and physical battles as fierce as in the men's game.
"I just got shivers. It feels very good," said Canada's veteran forward Marie-Philip Poulin, who netted two goals in the final on Thursday to become the world's only puckster, male or female, to score in four Olympic finals, with seven goals in total.
"Since 2018, we have been putting in the work," said Poulin, who was dubbed "Captain Clutch" for her leadership at critical moments. "It's just so good. It's a great feeling. It was one hell of an effort. This is redemption."