In tune with the past
Share - WeChat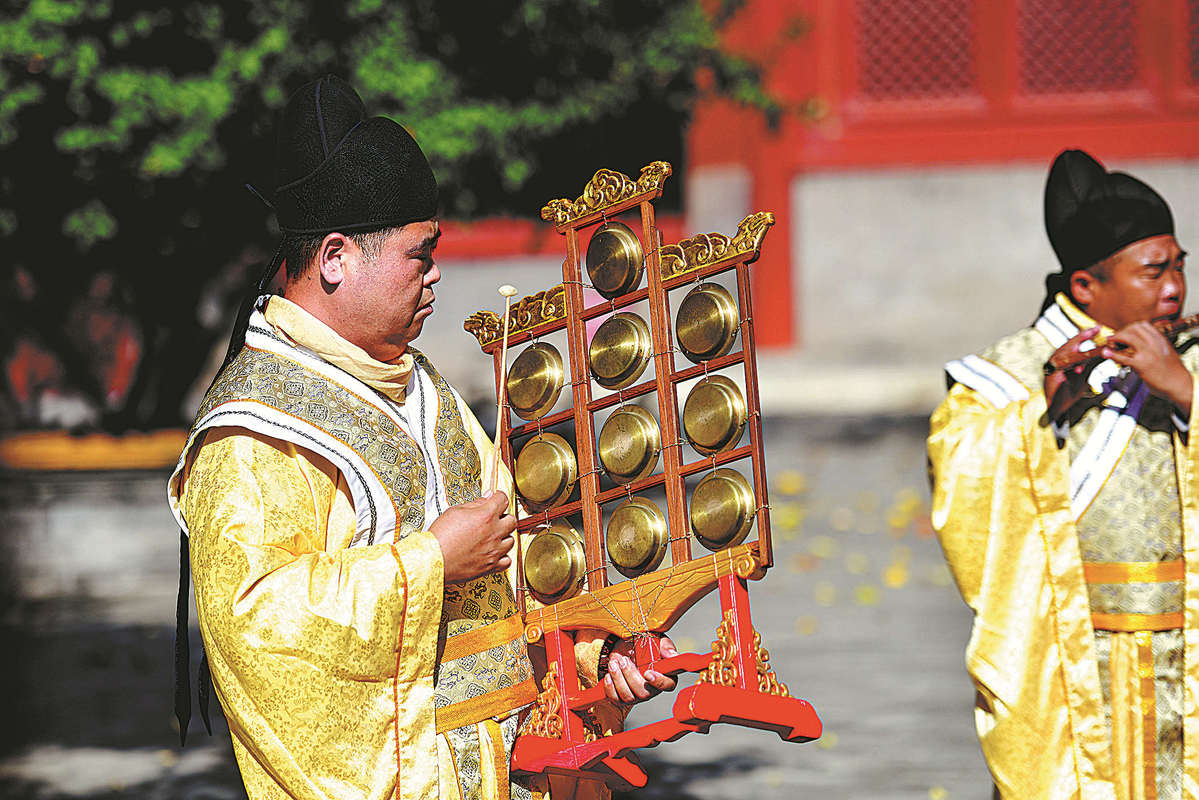 Editor's Note: Beijing is co-hosting the 2022 Winter Olympics and Paralympics with Zhangjiakou in Hebei province. From culture and cuisine to tourism and the arts, we take you to the attractions in these areas of North China for an unforgettable stay.
The musical score hangs on the window of Hu Qingxue's office, with the long notes, set against the warm rays of the sun, flowing like letters from heaven.
Hu, 48, has played the music inscribed on the notation since he was 17. Known as jing music, the piece has been preserved and passed down through consecutive generations of monks for about 580 years.
Hu's office has also doubled as the backstage area for a band in Beijing's downtown area. Every day at 10 am and 3 pm in the Zhihua Temple, Hu, a 27th-generation inheritor of jing music, strikes up a band consisting of seven musicians for a free, 15-minute performance for visitors from home and abroad.
Most Popular