Publication featuring time-honored Zhihua Temple music launched
Share - WeChat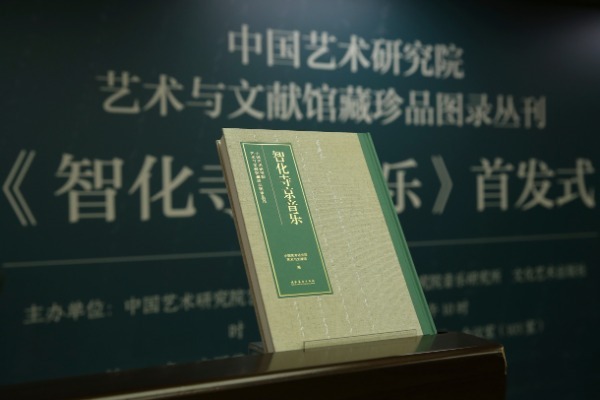 A multimedia publication featuring the intangible cultural heritage-Zhihua Temple's Classical Music of Beijing has been jointly launched on Dec 2 by the Chinese National Academy of Arts and the Culture and Art Press.
Renowned as a "living fossil" of ancient Chinese music, Zhihua Temple music is a repertoire of both music and religious rituals passed down for more than 500 years. It is a combination of imperial court music, Buddhist music and folk tunes, most of which are songs celebrating Buddhist events.
Zhihua Temple music was discovered by musicians of the Chinese National Academy of Arts in the 1950s at Zhihua Temple, the Temple of Enlightened Wisdom, in a little hutong called Lumicang in Beijing's Dongcheng district. Later they made great efforts to collect and record the musical works, leaving precious materials for the preservation of the time-honored music form.
Zhihua Temple music was included in the first batch of listed national intangible cultural heritage as early as 2006.
Most Popular