Olympics shine spotlight on Beijing's culture, history
Share - WeChat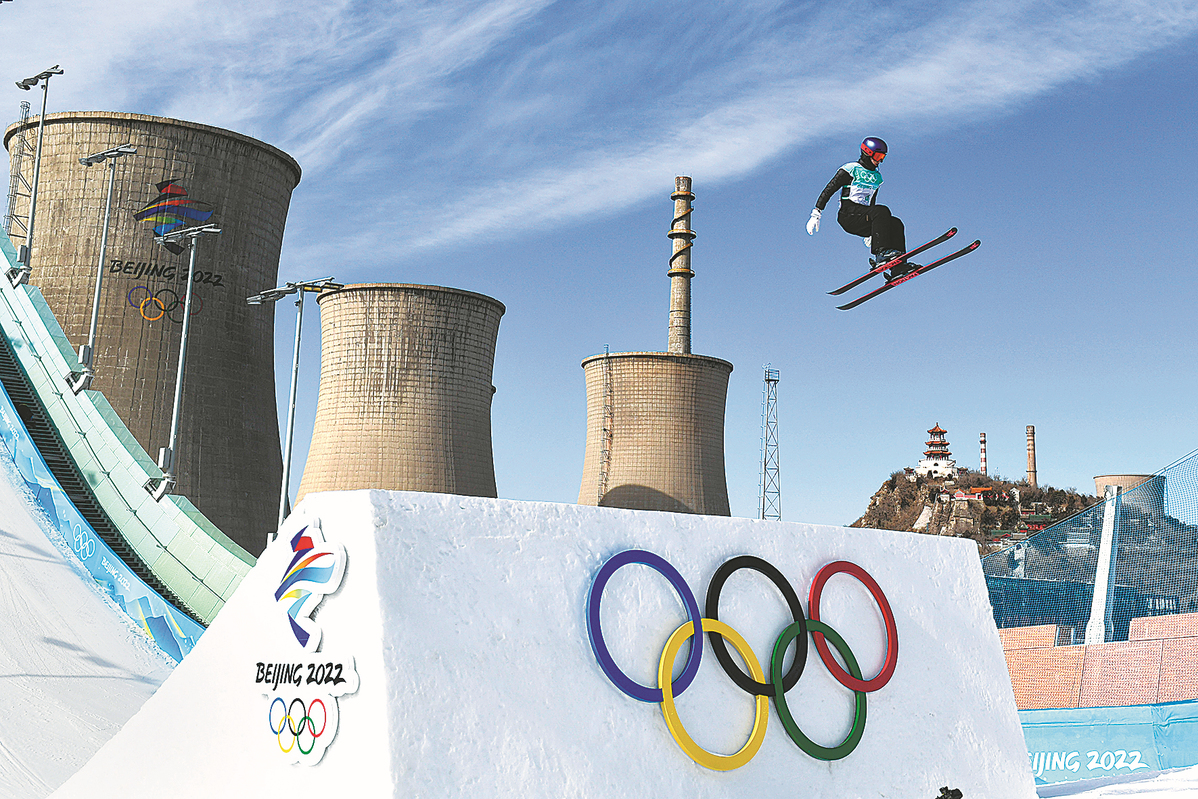 Beijing has been using opportunities brought by the 2022 Winter Olympics to renovate its traditional industrial bases and explore the cultural values of historic attractions across the city, officials said at a press conference on Sunday.
The Big Air outdoor venue and the National Winter Sports Training Center were both built in Shougang Industrial Park, the former site of the Shougang steel factory in Shijingshan district, said Li Xianxia, deputy director of the district, at a news conference held at the 2022 Beijing Media Center on Sunday.
"We're planning out the possible uses for the aforementioned buildings and venues after the Games," Li said. "A wide range of 'sports plus' businesses will be incubated in the industrial park. We'll focus on developing sports trade, sports exposition, entertainment services and sports tourism."
He said the Winter Olympics have drawn global attention to Shougang Industrial Park, especially after China's prodigy Gu Ailing took the gold there in the women's freeski big air with a stellar 1620 on Feb 8.
Xu Zhentao, deputy director of Beijing's Haidian district, said the torch relay for the 2022 Winter Olympics visited the Summer Palace on Feb 4, which put the world cultural heritage site on display. Haidian boasts renowned cultural landmarks, widely known as the "three mountains and five gardens".
The district has held exhibitions on these sites in both domestic and foreign cities, attracting more than 3 million visitors. Products highlighting the cultural elements of the Summer Palace and the Yuanmingyuan Ruins Park have become popular among consumers.
Xu said the district aims to turn its "three hills and five gardens" into a demonstration area for the protection of cultural relics and the inheritance of national history and culture.