An oasis of learning in a virtual world
Share - WeChat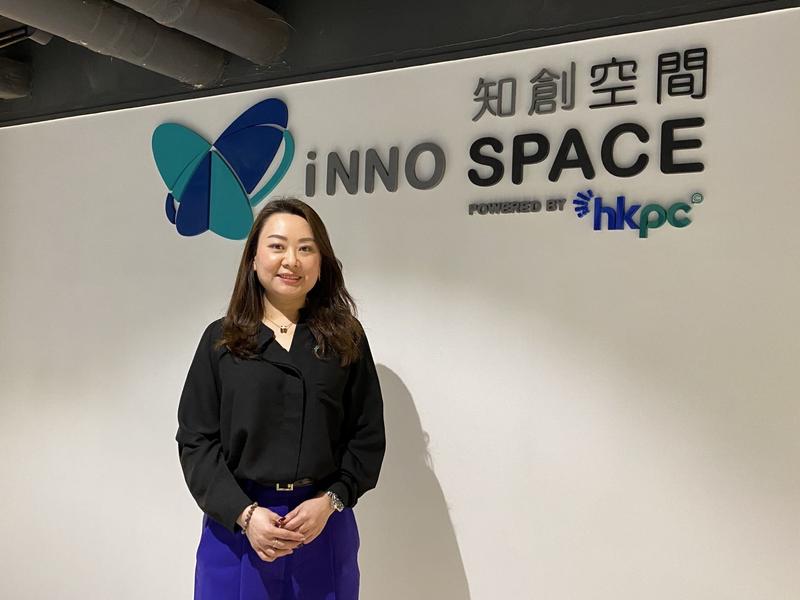 'Metaverse + education'
Imagine a "metaverse + education" teaching environment where students can "travel" to a virtual teaching space with virtual reality glasses and headsets. Observing and researching planetary trajectories, architectural structures and even human organs upclose could be possible.
"Students can now expand their imagination and creativity to the metaverse concept by applying augmented reality, virtual reality, internet of things, digital twin, smart wearable devices, 5G, artificial intelligence, blockchain and more," said Karen Fung Ka-po, general manager of InnoPreneur (SME & Startup Growth) and Future Skills at the HKPC.
"Virtual campuses or classrooms" would be a prime example of education in the metaverse. The classroom could be transported anywhere - the ocean, outer space, a hospital, a tropical forest or an auto factory. Immersive learning will allow teachers to turn the teaching of subjects like astronomy, geography and history into an engaging learning experience, and draw upon students' interest in learning these subjects, Fung said.
In fact, virtual teaching spaces constructed with virtual or augmented reality have been practiced and used in education. In 2020, students from the School of Animation and Digital Arts at the Communication University of China completed an online graduation ceremony in a game with their virtual images. They replicated the school scene one to one in a game named My World and interacted with their teachers and classmates by setting up their own virtual characters in virtual space.
The nation's 14th Five-Year Plan (2021-25), approved by the National People's Congress in March last year, pledged support for turning Hong Kong into an international center for innovation and technology for the first time. It said the Guangdong-Hong Kong-Macao Greater Bay Area will create unlimited opportunities for Hong Kong's innovation and technology industries.
The HKSAR government is also committed to nurturing technological and innovative talent. In the chief executive's Policy Address in 2015, the government first proposed promoting STEM (science, technology, engineering and mathematics) education for about six years.
The government also vowed to nurture technological and innovative talent and introduce various supportive policies. STEM education is becoming increasingly important in Hong Kong, with high emphasis on nurturing local innovation and technology talent.
Various challenges
However, according to a research report on empowering youths to address inno-tech development in the Greater Bay Area released by the Hong Kong STEM Education Alliance in December last year, only 48 percent of students said they had participated in science and innovation activities at school once or three times, while nearly 40 percent said they had no such relevant experience.
So far, there is no unified and standardized syllabus for STEM education. Hong Kong schools are only able to implement it through some extracurricular activities, while parents haven't paid enough attention to developing inno-tech skills, said Wong Kam-leung, vice president of the alliance and chairman of the Hong Kong Federation of Education Workers.
The time available for schools to offer STEM education is not adequate. Some schools organize STEM activities through after-school programs, or limit STEM activities to students who are talented in the field instead of offering such activities to all students, which creates the impression among students and parents that STEM subjects are "less important" than others, Fung said.
The pandemic has accelerated digital transformation in many areas and for schools as well, but not enough for STEM education. According to the Hong Kong Education Bureau's observations of schools and communication with teachers, the pandemic, generally, seems to have had a bigger impact on STEM education than other subjects as it's difficult for students to conduct hands-on practices and experiments at home.
Although some school programs have shifted to online teaching, STEM education, which focuses on developing scientific and creative skills, has a higher demand for authentic experiences and interactive contexts. The metaverse, which has no physical constraints and is capable of creating a wider range of possibilities, appears to have the potential to blaze a new trail.
The metaverse can draw experts in various subjects together from different places or countries and collaborate in teaching on the same platform at the same time. Students can learn without realizing it through a "gamified" approach as they explore the learning tasks in the metaverse, Fung said.
Despite the bright and promising vision of combining the metaverse with education, the metaverse is still in its infancy and requires considerable investment and preparation.
"Mass adoption and affordability are the key issues when applying the metaverse to education," Fung noted. The metaverse requires developing new and updated content in a virtual environment, which needs adequate initial investment for content creation. Schools also need more professional advice in administration and technical support, she said.
At the same time, it's essential for teachers to acquire the skills to build or modify virtual teaching material to facilitate their teaching. Students must be aware of any potential cyber risk they may encounter in the metaverse as they could be easily exposed to cybercrime. There is no legislation at present to supervise and monitor activities in the metaverse, Fung explained.
The Education Bureau has also expressed concern over the development of this area, saying it will keep an eye on the potential application of the metaverse in education. It will seek the views of relevant committees on whether it's apt to introduce the concept to primary and secondary students, as the concept and application are still in the formative stage in the professional sector.