Chinese designer's work showcased at Olympics ceremony
Share - WeChat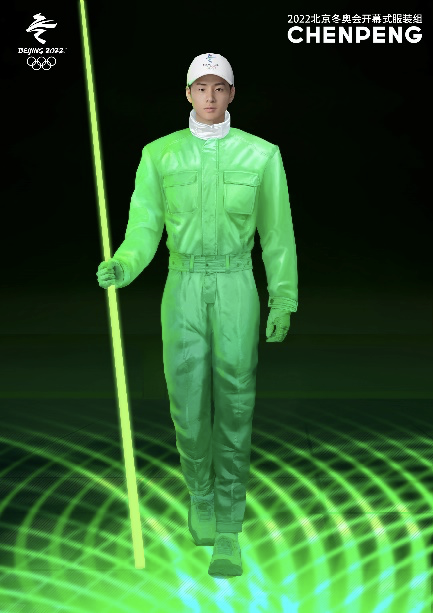 On February 4, the 2022 Beijing Winter Olympics officially opened at the capital's National Stadium.
It's a special day for athletes, audiences, and of course staff members behind the scenes, including 30-year-old fashion designer Chen Peng, who contributed five sets of costumes for the ceremony.
Last April, just after Shanghai Fashion Week, Chen learned Zhang Yimou, director of the 2022 Beijing Winter Olympics, was looking for costume designers for the ceremony, and he successfully lobbied for the role.
On July 14, 2021, the day before his 30th birthday, Chen visited the National Stadium for the first time in his life and led his team in their design proposal. After nearly 10 months of preparation, adjustments, sample production and effect testing, five pieces were adopted and distributed in five different sections of the opening ceremony. His team was responsible for making 1,880 sets of performance costumes in total.
Chen's brand was established in London in 2016. After six years of study, Chen has honed an understanding of balance between material selection and visual effects.
Most Popular