Beijing Olympics prompt forecasting breakthrough
Share - WeChat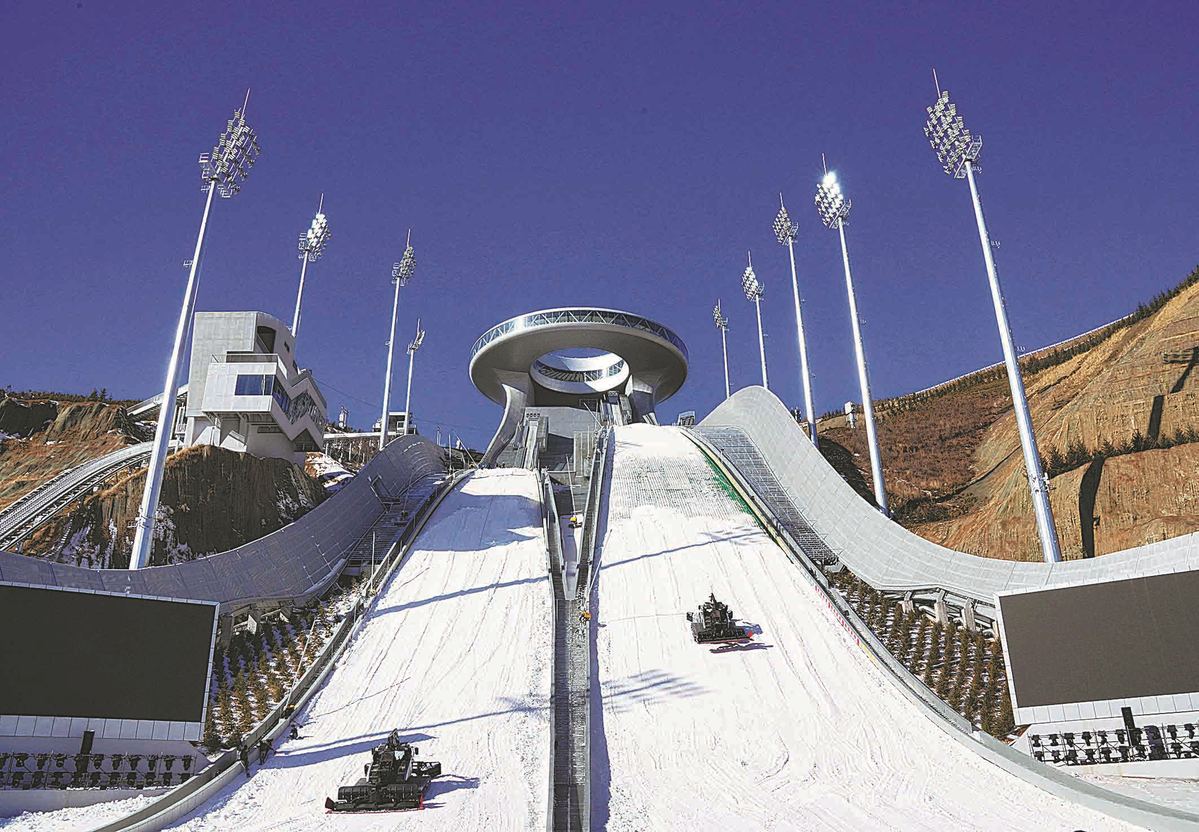 Meteorologists have made a breakthrough in forecasting weather for a smaller coverage area to serve the upcoming 2022 Beijing Winter Olympics between Feb 4 and 20.

Qu Xiaobo, deputy chief of the Beijing Meteorological Service, told a news conference on Saturday the improved weather monitoring system network can update weather forecasts every 10 minutes for each mountainous patch of land with a radius of 100 meters. In the past, a network could achieve 500 meters at best.

The Games' schedule, especially for events on mountains that require snow, depends on accurate weather forecasts.

"We've set up weather monitoring stations at different heights on mountains where events are to be held, and done a lot of research on mountain weather," said Qu, also the chief meteorological officer for the Olympics.

Weather in mountainous regions is more complicated than in urban settings. For the vertical distance from the beginning to the end of the main ski run on a mountain, the weather varies at different spots at different times, according to the China Meteorological Administration.

Qu said the climate in Beijing poses challenges to providing accurate weather forecasting service, as the Games will be held in an area where mountains feature strong winds, dryness and wide fluctuations of temperature.

"However, the technical forecast solutions developed for the Games can be used in future winter sports development in China and boost the ice and snow economy," he said.