Hunan embroidery knowledge imparted via video link
Share - WeChat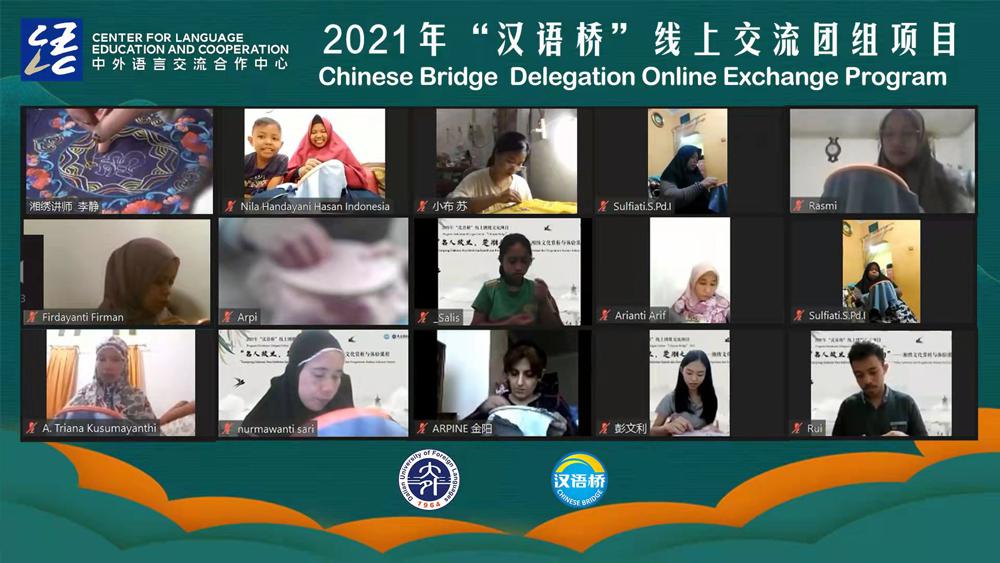 Over 157 foreign apprentices studied Hunan embroidery from masters via video link during a one-week online "Chinese Bridge" winter camp.
From Jan 17 to 21, embroidery lovers from Indonesia, Laos, Armenia, Russia and other countries and regions learned more about Hunan embroidery, or xiangxiu, which originates from Hunan province and is one of the four famous embroideries in China.
Mao Shan, a Chinese master, and other experts were invited to give lectures online, teaching skills as well as a brief overview of Hunan embroidery as well as Chinese embroidery in general.