Young speed skater dreams of Olympic glory
Share - WeChat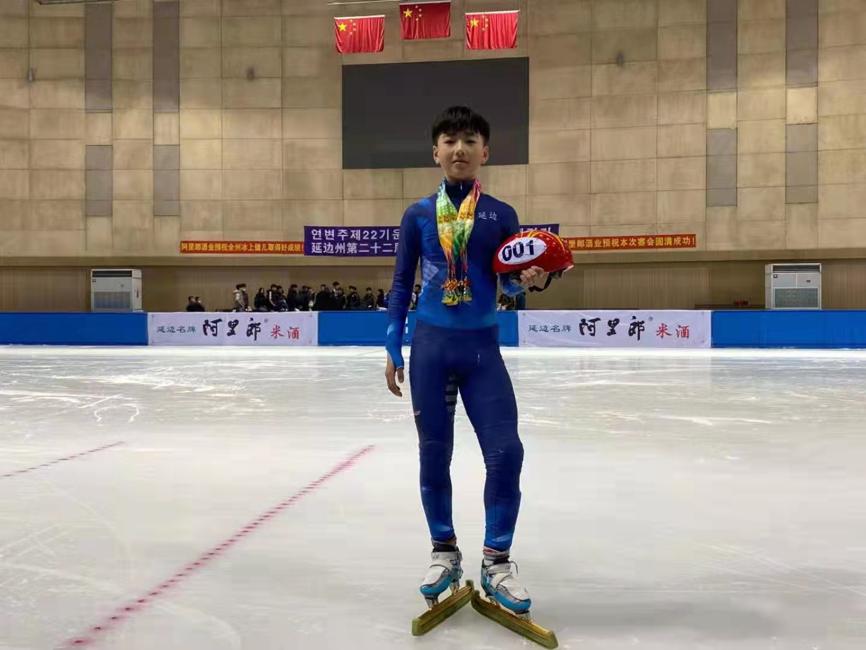 With the Beijing 2022 Winter Olympic Games approaching, Li Yuheng's speed skating dream has become more real to him. He won't be in these Games, but they've supercharged his ambitions.
Li, 14, a skater from Antu county, Jilin province, has achieved a lot since he began learning the sport at Antu Youth Amateur Sports School at age 9. He has won several gold medals in provincial-level competitions, as well as silver and bronze medals in national-level competitions.
Right now, he is preparing for the 19th Jilin Provincial Games, which is to be held in March. But it's future Olympic glory that occupies his mind.
"I don't want to miss any chance to compete because I quite enjoy the feeling of skating on the ice," he said. "I hope I can improve quickly. My goal is eventually to win a medal in the Olympic Games."