New sculpture unveiled at Shanghai Jewish Refugees Museum
Share - WeChat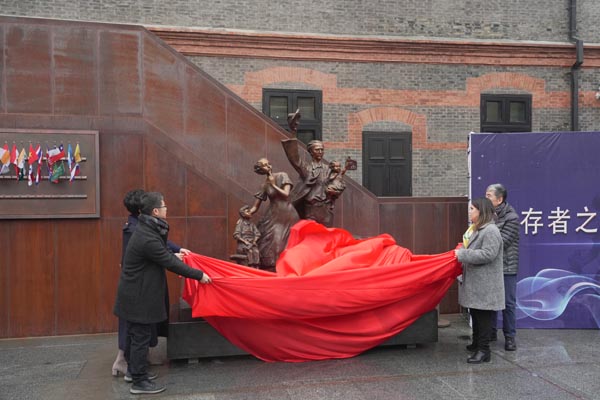 A bronze sculpture depicting Jewish refugees leaving Shanghai after World War II was unveiled at the Shanghai Jewish Refugees Museum on Jan 27, which marked International Day of Commemoration in Memory of the Victims of the Holocaust.
Created by Lyu Qizhang, a professor at the Art College of the East China Normal University, the sculpture entitled Song of Survivors depicts the family of Mike Medavoy, an American film producer, leaving Shanghai in 1948. Shanghai took in around 30,000 Jewish refugees during World War II.
David and Dora Medavoy were married in Shanghai. By the time they left for the US, their son Mike was aged 7 and baby daughter aged 2.
The 2.6-meter-tall sculpture is located on the lawn in front the historical site of the White Horse café opposite the museum.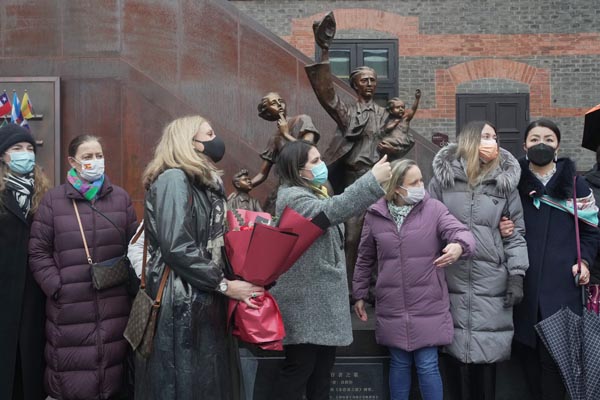 Most Popular