Market share for global auto brands falls in '21
Share - WeChat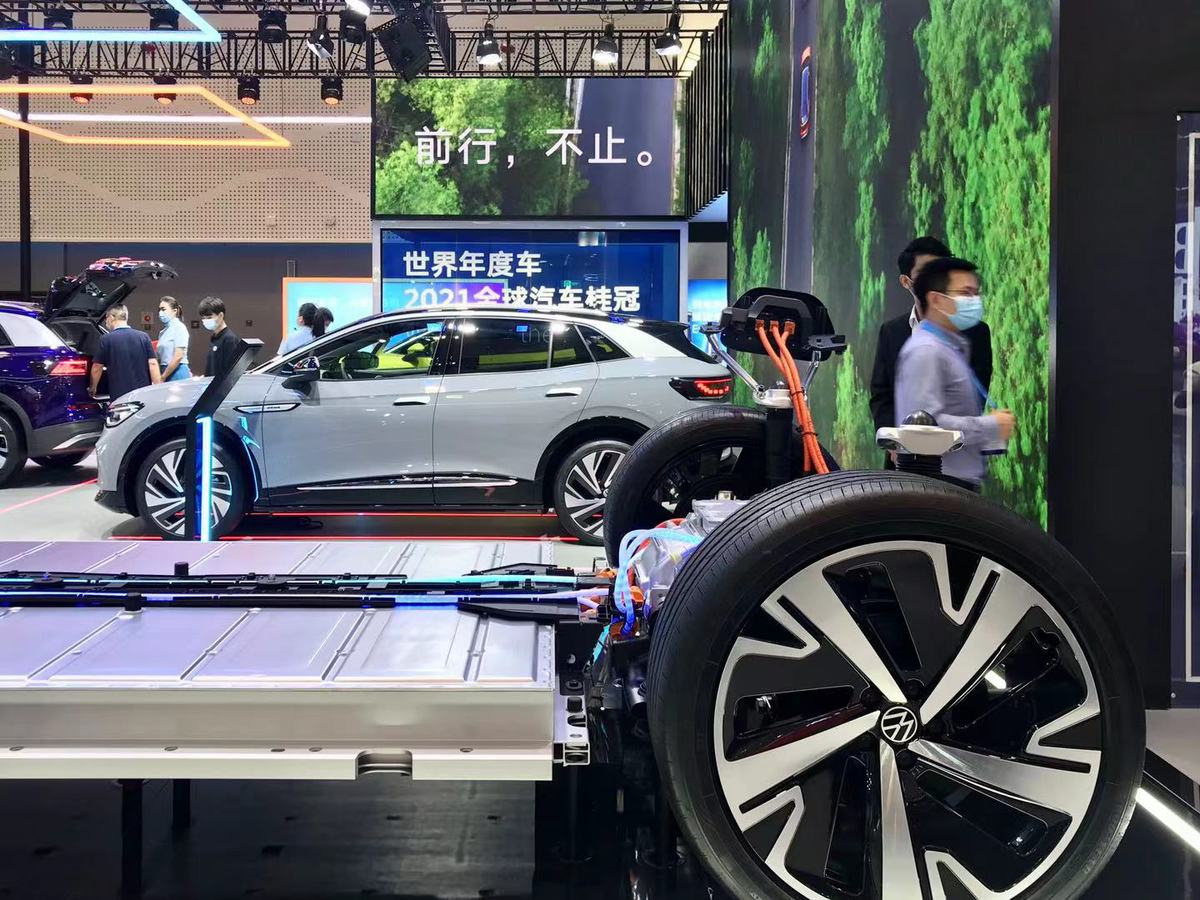 International brands saw a 6.9 percent decline in sales last year in China, the world's largest automobile market, with their market share falling to 45.6 percent from 51.1 percent the year before, according to China Passenger Car Association.
In contrast with the decline of international brands, China's passenger car market experienced a year-on-year growth of 4.4 percent in 2021, achieving a cumulative sales volume of 20.15 million.
According to the CPCA, the market share of German, Japanese and South Korean brands dropped significantly, with sales volumes down 8.9 percent, 1.8 percent and 25.9 percent. While, sales of car brands from the United States and France rose 6.6 percent and 63.6 percent respectively.
"German and Japanese brands are mainly affected by the chip shortage, which should improve this year. Ford's growth is due to its Lincoln marque, while Dongfeng Peugeot Citroen's increase is thanks to its new models," said Cui Dongshu, secretary-general of the CPCA.
Volkswagen was badly hit by the chip shortage in 2021. Statistics from the German auto group show that it delivered 3.3 million vehicles in China in 2021, down 14.1 percent year-on-year.
"The year 2021 was a very difficult year for us," said Stephan Woellenstein, CEO of Volkswagen Group China.
He said the semiconductor crisis has swept across the auto industry and hit Volkswagen even harder because many of the giant's brands and models share platforms.
Although Volkswagen was still the best-selling brand in the Chinese market, the gap with Toyota has narrowed.
In 2021, Japanese automaker Toyota sold 1.94 million new cars in China, up 8.2 percent from the previous year, increasing for nine consecutive years and setting a record high.
Toyota's overall sales were driven by growth in the automaker's hybrid sales in China. In 2021, Toyota sold 475,900 hybrid vehicles in China, accounting for nearly 25 percent of its overall sales.
The other two leading Japanese brands-Honda and Nissan-experienced a decline in China sales.
In 2021, Honda's sales volume in China was 1.56 million units, down 4 percent year-on-year. Among them, GAC Honda sold 780,300 vehicles, and Dongfeng Honda 793,300 units.
The cumulative sales volume of Dongfeng Nissan was 1.13 million units in 2021, down 6.4 percent from the previous year.
In 2022, Japanese car companies will start to make efforts in the field of electrification, as part of their efforts to seize a greater market share in China.
Toyota will launch a model based on its new electric vehicle manufacturing platform bZ, as well as a new car in cooperation with China's leading new energy vehicle maker BYD.
Honda will launch two EVs in the Chinese market-the e: NP1 and e: NS1. Nissan plans to introduce its EV model Ariya into China.
Last year, SAIC-GM's Buick, Chevrolet and Cadillac marques sold 1.33 million vehicles in total, down 9 percent from 2020.
In 2022, the Sino-US joint venture is expected to rely on NEVs as a growth driver. Cadillac will start the delivery of its first medium and large-sized SUV, the Lyriq, this year. Buick and Chevrolet's new products based on GM's Ultium EV manufacturing platform will be unveiled this year.
In 2021, Ford sold 624,800 vehicles, including commercial vehicles, in China, up 3.7 percent year-on-year. Of the sales, Lincoln sold 91,600 vehicles for the year, up 48.3 percent.
The total wholesale volume of Dongfeng Peugeot Citroen in 2021 were 100,567 units, with a year-on-year increase of 100.07 percent compared with 50,267 units in 2020.
The C5X crossover is the bestselling model of the joint venture, with annual cumulative sales of 12,100 units.
However, Beijing Hyundai, as a joint venture brand that once sold more than a million cars a year, is still in the doldrums.
In 2021, the joint venture sold 385,000 vehicles. Du Junbao, deputy general manager of Beijing Hyundai, said the joint venture helped its dealers with improving profitability last year, with 80 percent of its dealers making a profit.
Starting from 2022, Beijing Hyundai hopes to further improve its business performance.