VW builds $164 million battery plant in Anhui
Share - WeChat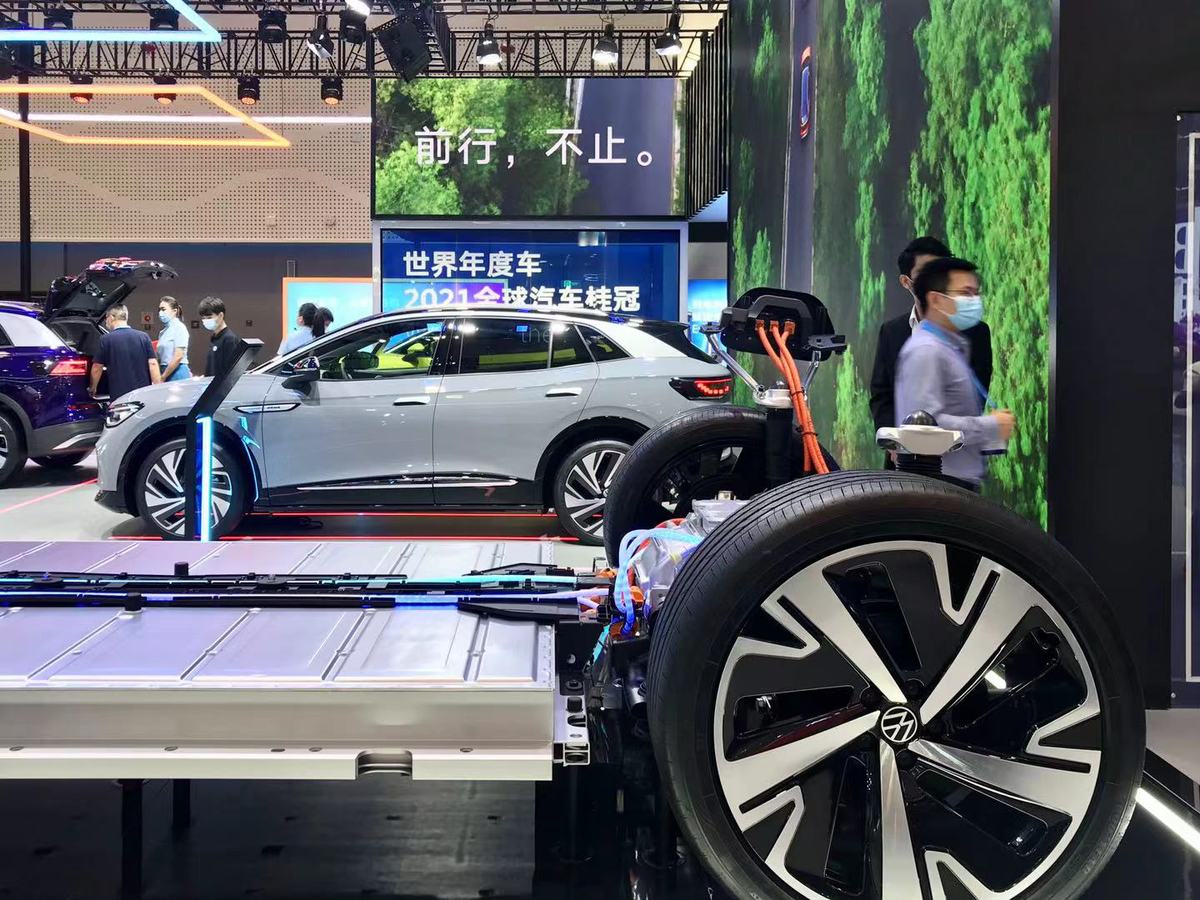 Volkswagen AG said on Thursday it has started construction on a battery system production factory in East China's Anhui province, as the German car giant accelerates its electrification campaign in its largest market.
The world's second largest carmaker said it is investing over 140 million euros ($164 million) until 2025 in the new plant and its facilities, with production scheduled to begin in the second half of 2023.
The plant, covering an area of over 45,000 square meters, is located next to the production facilities of Volkswagen Anhui, the carmaker's first majority-owned joint venture in China for all-electric vehicles.
Volkswagen said the battery plant's initial annual capacity will be 150,000 to 180,000 high-voltage battery systems, which will be used for electric vehicles to be built at Volkswagen Anhui.
Stephan Woellenstein, CEO of Volkswagen Group China, said, "With a significant increase of battery-electric vehicles in the future, we need to focus on keeping key components like battery systems in our own value chain, allowing us to leverage group-wide synergies and innovations."
Woellenstein said Volkswagen expects 40 percent of models in China under all its marques from Audi to Skoda to be electric vehicles and plug-in hybrids by 2030.
The car group is currently producing electric vehicles in China under Volkswagen and Audi brands.
The number of electric models is expected to grow fast as its local electric car plants are opening one after another.
The battery plant in Anhui will become the strategic backbone of our e-mobility offensive and a strong foundation for producing the next-generation batteries for the Chinese market, said Frank Engel, executive vice-president of Volkswagen Group China.
The new Anhui plant will leverage existing synergies with the Group's wholly owned battery plants and workshops in Braunschweig, Germany, and North China's Tianjin, said Volkswagen.
The Braunschweig plant is regarded as Volkswagen's lead plant for the planning, development and production of battery systems.
The carmaker said experience gained at the plant, which has been running since 2019, is thus transferred across the group.
Besides the Anhui plant, Volkswagen is building up battery manufacturing facilities in the Czech Republic and the United States.
The plan is to manufacture more than 1 million battery systems globally per year in a few years, said Volkswagen.
By 2025, Volkswagen is aiming to make and sell up to 3 million electric cars each year. By 2040, it expects to achieve nearly 100 percent zero-emission vehicles in all major markets.