Chinese firms to help European EV ambitions
Share - WeChat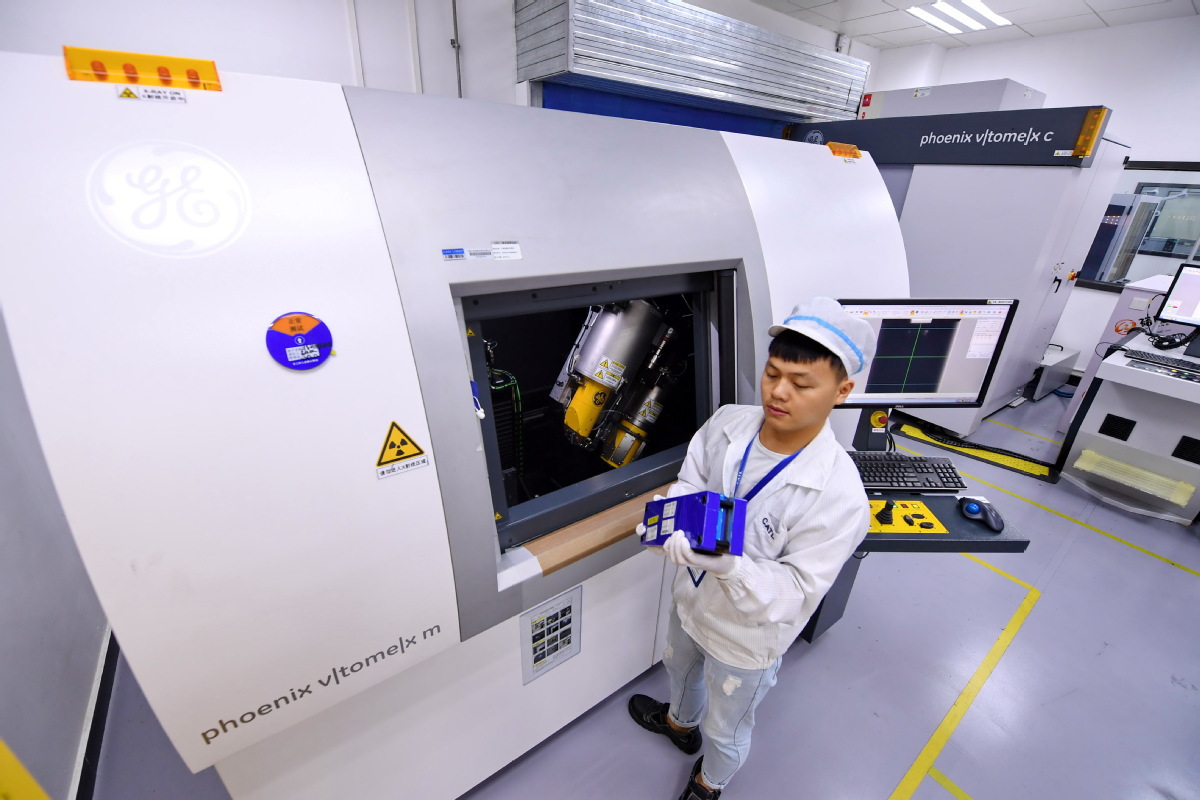 Chinese electric car battery makers are expanding their presence in Europe to support the ambitions of native governments and carmakers in electrification.
Last year, 1.39 million electric cars and plug-in hybrids were sold in the European Union; more than those sold in China, the world's largest single market for such vehicles.
This momentum is expected to continue in the coming years as car giants, including Volkswagen and Daimler, have revealed a massive shift toward electrification and EU governments are imposing stricter rules on gasoline vehicles.
However, as Europe's battery sector cannot meet the demand for electric vehicles, Chinese battery makers have stepped in to fuel the continent's electrification drive.
CATL started construction on a manufacturing facility in the German state of Thuringia in 2019.
Local production of battery cells will start in the second half of 2022, said a CATL representative. He said CATL's customers include BMW, Daimler, Volkswagen, Stellantis and Volvo but it did not reveal the customers of its German plant..
"Top Chinese battery makers are world-leading in terms of products, technology and quality," said the CATL representative when asked about why European carmakers favor Chinese companies.
Statistics show that five out of the top 10 battery makers by sales volume in 2020 were Chinese. CATL was No 1 globally by selling lithium-ion batteries totaling 44.45 gigawatt-hours, a title it has held since 2017.
Chinese battery maker Gotion High-Tech will help Volkswagen produce battery cells at the carmaker's plant in Salzgitter, Germany.
Production is expected to start in 2025. Gotion, headquartered in Hefei, Anhui province, will serve as a technology partner "for the cell factory layout, machinery and production processes," said the group that owns brands including Volkswagen, Audi and Porsche.
"Europe is trying to catch up in terms of battery technology. But, compared with Asian countries, it is lagging behind. So local carmakers and governments would like to invite competent companies over to help boost the sector," said Roy Lu, a Gotion executive.
Volkswagen AG CEO Herbert Diess said: "This is only one step toward our aim to become, together with partners, one of the top three battery cell manufacturers worldwide."
He said Volkswagen is excited to extend its partnership with Gotion. Last year, Volkswagen decided to acquire a 26 percent share of the battery maker.
Volkswagen said it hopes Gotion will help reduce battery complexity and costs while boosting ranges and charging performance in order to make electric cars more attractive.
The group expects half of its sales to be electric cars by 2030 and nearly all its new vehicles in major markets to be zero-emissions by 2040.
Another Chinese company, Envision AESC, is looking to accelerate its expansion in Europe.
It announced in late June it is to build a $2.4 billion battery plant in France to supply carmaker Renault. Envision aims to produce 9 GWh of batteries in 2024 and 24 GWh by 2030 in France.
It also pledged to create 1,000 local jobs by 2024 and 2,500 by the end of the decade. It said the investment will make its battery plant the first gigafactory in France.
"The battery plant is the beginning of our cooperation. We will have comprehensive strategic cooperation with Renault, including green factories, zero-carbon technology, and the deployment of smart-charging infrastructure in Europe. This is just a starting point," said Envision Group CEO Zhang Lei.
Earlier this month, Envision said it would make another investment of 423 million pounds ($576 million) to build a gigafactory in the United Kingdom.
This would be part of a flagship EV hub project with Japanese carmaker Nissan. The move further expands its presence in Europe as the continent ramps up production to achieve battery independence and embrace the EV boom.
Zhang said the first phase of development in Europe will unlock future large-scale investment to grow the local supply chain and develop the whole life cycle opportunities of batteries. This includes energy storage, battery reuse, smart charging and closed loop recycling.
As Europe is going electric, EU governments are making heavy investments to expand their capacity in the EV battery sector, which has been dominated by Asian players, mainly from China and South Korea.
"China's dominance of the industry is to be expected given its huge investments and the policies the country has implemented over the past decade," said James Frith, BloombergNEF's head of energy storage.
After years of slow progress, there are now plans to invest 40 billion euros ($47 billion) in 38 European factories that could turn out 1,000 GWh of batteries per year, according to Transport &Environment, a non-governmental organization.
"The next decade will be particularly interesting as Europe and the US try to create their own battery champions to challenge Asian incumbents who are already building capacity in both places," Frith said.