Battery maker eyes expansion
Share - WeChat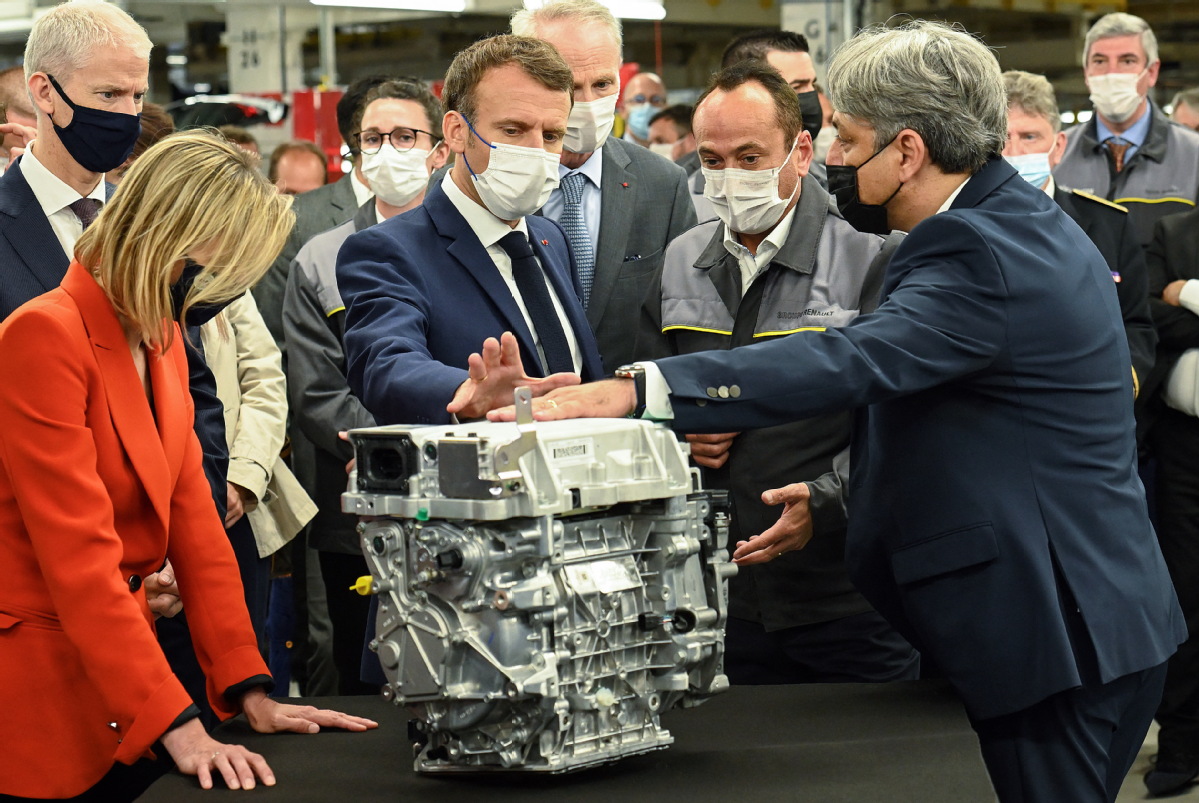 Envision AESC accelerates its move into Europe amid a boom in sales of EVs
Chinese electric vehicle (EV) battery producer Envision AESC is looking to accelerate its expansion in Europe with an eye on growing its global market share while planning ahead for an anticipated boom in sales of new energy vehicles.
Following plans announced in late June to build a $2.4 billion battery plant to supply French carmaker Renault in northern France, the Shanghai-based company declared in July it would make another investment of 423 million pounds ($576 million) to build a gigafactory at the Sunderland manufacturing site in the United Kingdom.
This would be part of a 1 billion pound flagship EV hub project with carmaker Nissan, a move to further expand its presence in Europe, as the continent ramps up production to achieve battery independence and embrace the EV boom.
Envision AESC, the battery unit of the Shanghai-based Envision Group, said the company aims to produce 9 gigawatt-hours (GWh) of batteries in 2024 and 24 GWh by 2030 in France. It also pledged to create 1,000 local jobs by 2024 and 2,500 by the end of the decade. It said the investment in France will make its battery factory the first "gigafactory" in the country.
With three battery production bases located in Japan, the United States and the UK, Envision AESC is currently building its fourth production and research and development base in China's Wuxi, Jiangsu province, with an estimated annual production capacity of up to 20 GWh.
The first phase of its China plant has been finished and started mass production. The lithium-ion batteries provided by the company to the global market have served more than 600,000 EVs worldwide without one single major battery accident, it said.
Envision Group CEO Zhang Lei said the company's expansion into France is in consideration of France's economic scale, continuous investment in the green revolution and China-France economic ties.
While EU businesses which have a strong presence in China are bullish about the Chinese market, Chinese business communities are equally optimistic about business opportunities in France.
With as many as 1.3 million EVs sold in Europe last year, Europe is edging past China to become the world's largest EV market and appears set to maintain its lead.
Many Chinese battery makers are also eyeing Europe for further market expansion, including Ningde, Fujian province-based Contemporary Amperex Technology Co Ltd, better known as CATL, and SVOLT Energy Technology, formerly the battery business unit of Great Wall Motor.
Envision has the same expansion plans for the continent.
As the whole world has been deploying resources to further bring down carbon intensity and enhance the functions of the carbon trading system, Envision Group vows to reap big dividends from sales of its advanced carbon-related net-zero solutions to companies across the world.
Zhang said the first phase of development in Europe will unlock future large-scale investment to grow the local supply chain and develop the whole life cycle opportunities of batteries, including energy storage, battery reuse, smart charging and closed loop recycling.