Sports credited as way to enhance cultural exchanges
Share - WeChat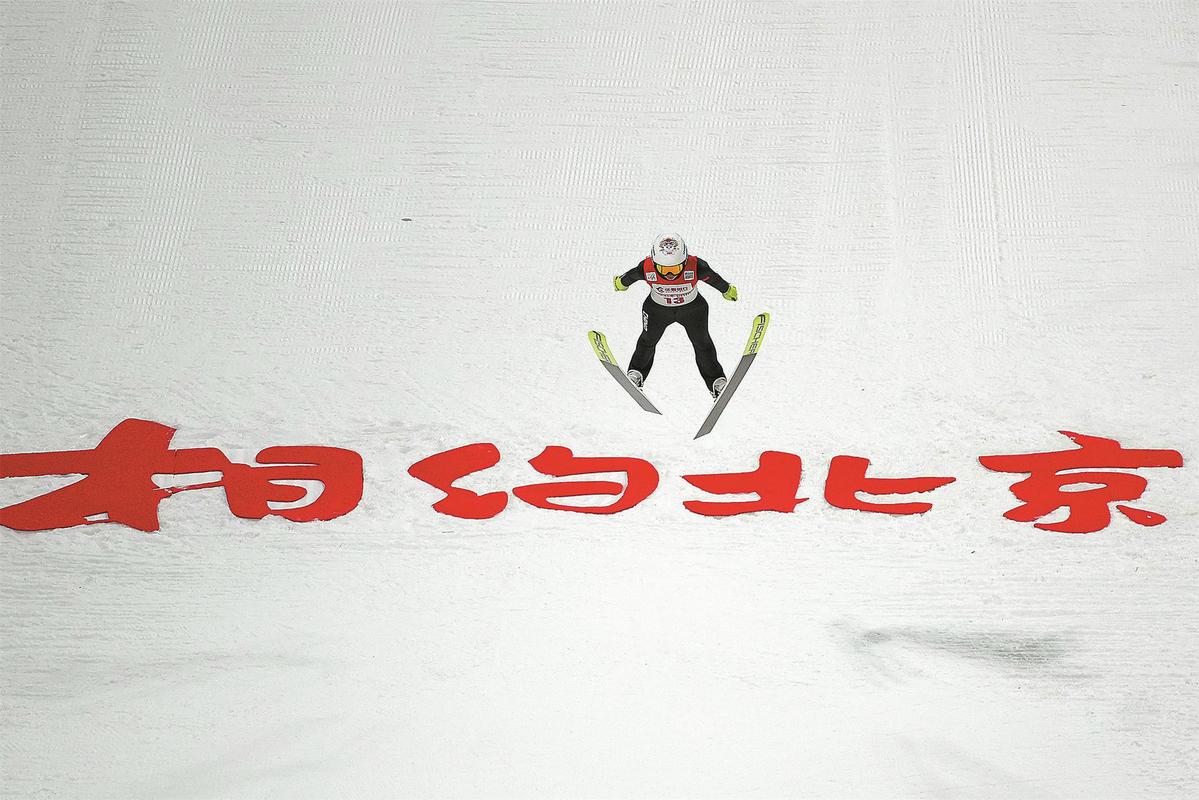 Sports are an important means of cultural exchanges that are conducive to enhancing mutual understanding and promoting peaceful development of the world, foreign officials and experts said on Monday.
They made the remarks at the second Dialogue on Exchanges and Mutual Learning among Civilizations, which was hosted in Beijing by the Chinese Association for International Understanding. Nearly 260 people from over 40 countries attended the event in person and online.
As the Beijing 2022 Winter Olympics approach, the dialogue participants lauded China's preparations and expressed full confidence that the Games will be a success.
Beijing will become the first city in the world to host both the Summer and Winter Olympics. Andrew Tien-on Mok, a faculty member of Beijing Foreign Studies University, said of the achievement that "it's not surprising at all if we look at it from a longer historical perspective".
China has occupied a very important place, economically, culturally and spiritually, as one of the great enduring civilizations of mankind, he added.
Mok acknowledged that the COVID-19 pandemic had made preparations for the Games more difficult.
"China's approach of being able to hold the Olympics under such challenging circumstances is really a testament to the benevolence of the values of the Chinese government system," he said. "It is also a testament to the competence of the government at the national, provincial, municipal, even the neighborhood level, to implement the values in a way that allows the Olympics to be held."
Alexander Kallweit, the Friedrich-Ebert-Stiftung Foundation of Germany's resident representative in China, said the Olympics also served as a platform for cultural exchanges and added that the spirit of the Olympics went beyond competition.
People from different cultures and civilizations come together and exchange ideas and "go home with something more than just the competition in their sports", he said.
In a video speech to the meeting, Vice-President Wang Qishan encouraged countries to promote mutual learning and exchanges and deepen understanding of different civilizations to form consensus on building a community with a shared future for mankind.
Wang said the common values of humanity-peace, development, equity, justice, democracy and freedom-put forward by China, represent the greatest synergy of the values of different civilizations. They also represent the most fundamental and best values pursued by mankind, Wang said.
Shen Xue, president of the Chinese Figure Skating Association, said sports are expected to play a bigger role in promoting the common values of humanity.
She said she would strive to integrate sports culture into the development of civilizations and societies.