China's first 10 folk music promotion centers launched
Share - WeChat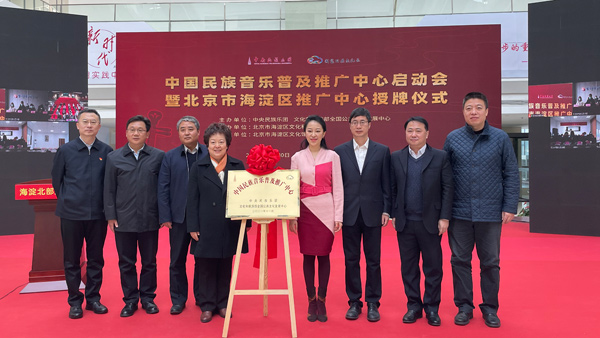 China's first batch of folk music promotion centers was unveiled in Beijing on Thursday in a new effort to help promote traditional Chinese music and develop public cultural services.
China National Traditional Orchestra and the public culture department of the Chinese Ministry of Culture and Tourism jointly released the list of 10 Chinese folk music popularization and promotion centers, including the Beijing Haidian Culture Center, the Ordos cultural center in the Inner Mongolia autonomous region, Suzhou public culture center in Jiangsu province, Chengdu cultural center in Sichuan province, and the Cultural Center of Yunnan province.
Attending the launch ceremony at the Northern Haidian Cultural Center, Chen Binbin, an official from the ministry's public culture department, said the efforts of building folk music promotion centers are of great significance for the inheritance and innovation of traditional Chinese music and culture, as well as for making traditional culture more appealing to the general public.
He said he hopes that all the 10 listed centers could work together to nurture high-end music talents, present high-quality musical performances, and create fine folk music works with unique local characteristics in different areas.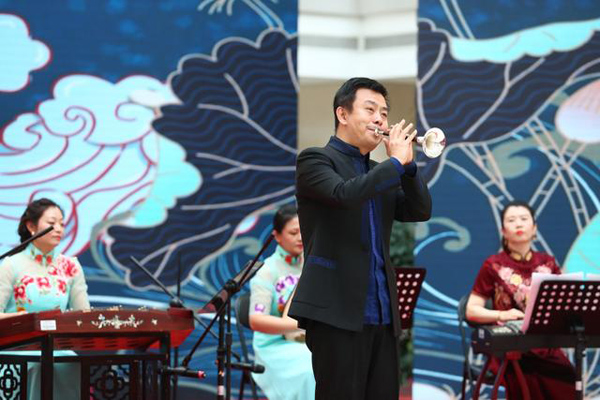 Folk musicians also staged performances on-site including a suona (a double-reed Chinese horn) solo Hundreds Birds Worshipping the Phoenix by famous suona performer Niu Jiandang, a guzheng (a Chinese zither) solo by young player Zhang Lu, erhu (a two-stringed instrument) solo A Flower - a folk tune of Shandong province, and the stringed instrument ensemble Joyous Night.