Autonomous aerial vehicle firm EHang launches smart air mobility experience center
Share - WeChat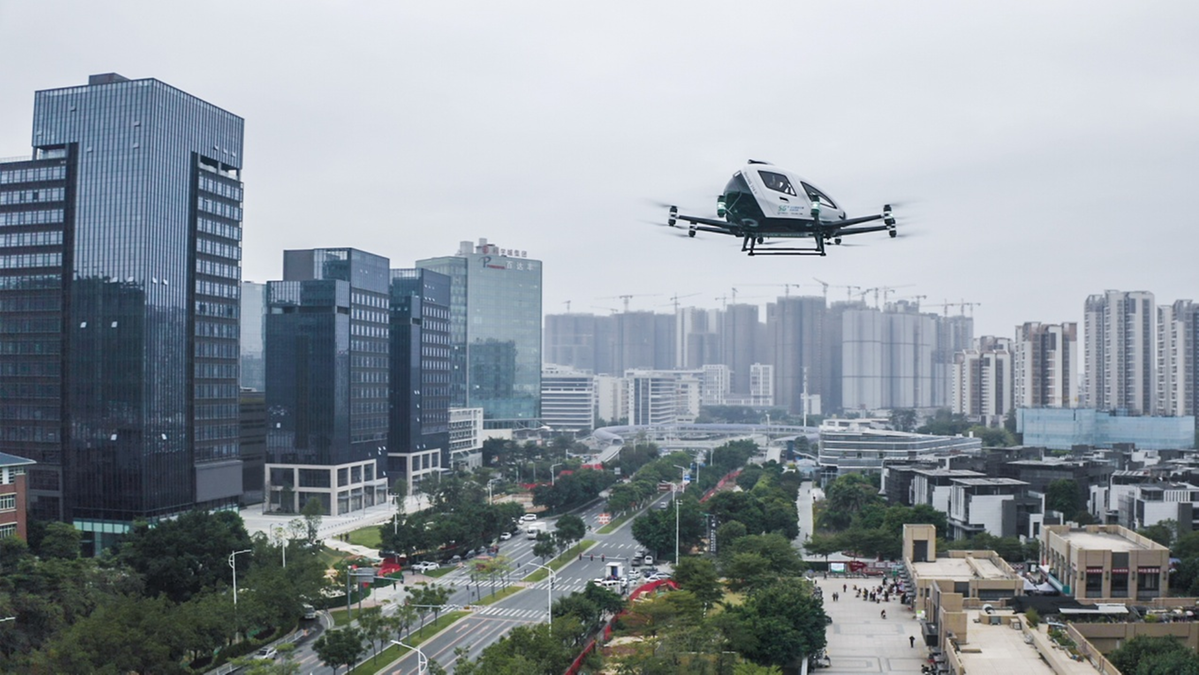 EHang Holdings Limited, a leading autonomous aerial vehicle technology platform company, has partnered with a local communications investment company to jointly launch an intelligent air mobility experience center in Guangzhou, the capital of Guangdong province.
The center, located in the city's Huangpu district, is designed to develop into a new operation spot with infrastructures armed with 5G technology for the EHang's autonomous aerial vehicles, according to the company.
As EHang's first global urban air mobility pilot city, Guangzhou has taken the lead in investing in urban air mobility infrastructure construction in the urban area to enable citizens to enjoy air mobility experience in the near future.
Several operational flight routes have been planned and tested for passenger transportation, sightseeing and logistics in Guangzhou, said the company.
The experience center covers an area of 2,000 square meters and is equipped with a rooftop take-off and landing vertiport as well as a hangar for power charging and maintenance.
Powered by the 5G telecommunication networks, the center relies on the EHang's command-and-control system platform to enable trial operations for the EH216, Falcon B and other eVTOL models, for various urban air mobility and smart city management applications.
"By leveraging the 5G experience center, we will develop an intelligent air mobility ecosystem integrating the hardware, software, takeoff and landing platform and operation services in Huangpu district," said Zhou Chengjiu, general manager of Guangzhou Development District Communications Investment Group.
EHang plans to extend its urban air mobility service to more cities across the country and globally, according to Hu Huazhi, founder, chairman and CEO of EHang.
"We will use the world's leading AAV technologies and command-and-control system to provide intelligent, comprehensive solutions for urban air mobility and smart city management in Guangzhou," said Hu.
In a latest development, the company also launched a trial operation of its flagship autonomous aerial vehicle model, EH216, on Monday in Zhuhai, a coastal city in the western part of Guangdong.
qiuquanlin@chinadaily.com.cn