'Yellow' DHL turning green group to transform logistics
Share - WeChat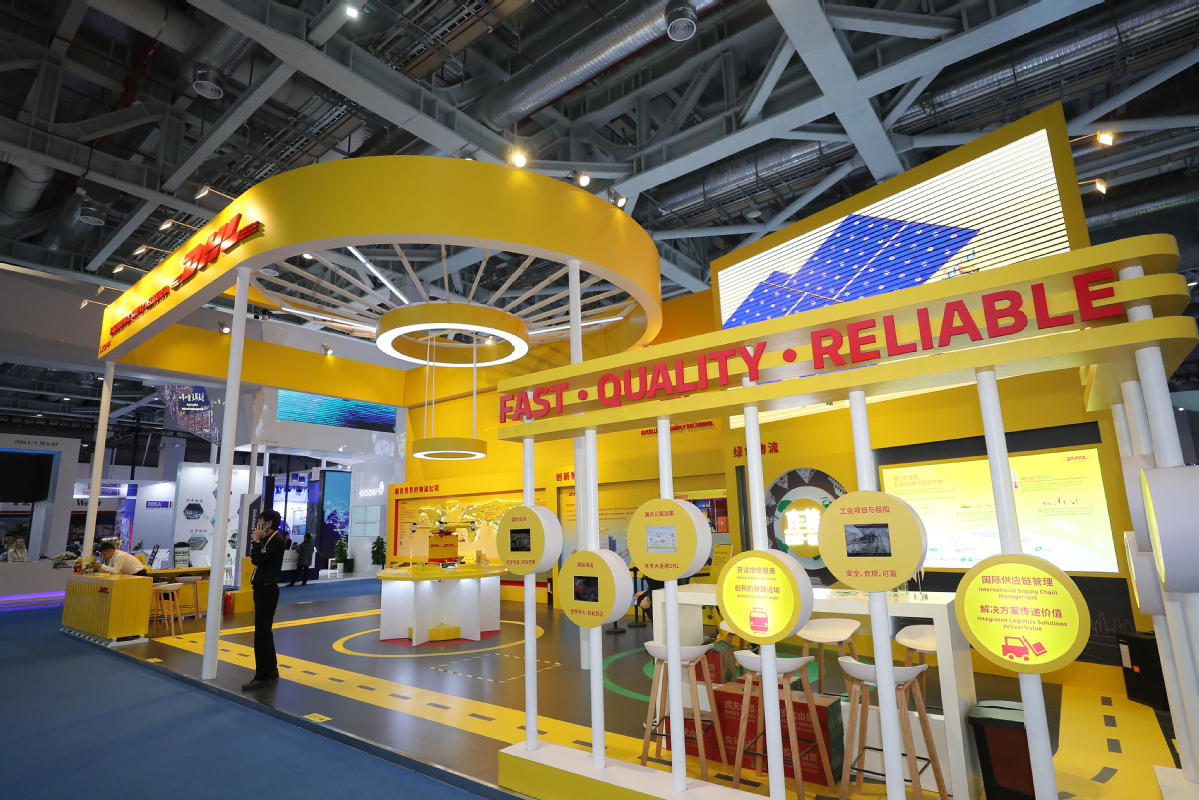 Supply chain giant aligns with carbon goals, to use clean energy in operations
Bonn, Germany-based Deutsche Post DHL Group, the world's largest logistics company, said it is willing to work with Chinese partners to achieve the carbon-neutral goals.
DHL, which specializes in package delivery and supply chain management, will also promote green and high-quality development by deploying more clean energy vehicles, said its CEO Frank Appel.
China's resolve to prioritize the reduction of carbon dioxide emissions in development-related projects is commendable, he said. "We (at DHL) believe we have a part to play to support China in achieving its carbon-neutral goals," he said during the company's introduction of sustainability roadmap on Monday.
"We are willing to support China in its efforts and we will also benefit from countries that are putting up a decarbonization plan."
China last year announced it will peak carbon emissions before 2030 and achieve carbon neutrality by 2060.
"We will try to collaborate with governments (at various levels) to see what we can do together," said Appel.
"Certain technologies require the support of (provincial or municipal) governments. We assume that we are going to collaborate with governments very soon and on a long-term basis in order to create a proper strategy."
As part of efforts to increase the pace of its planned decarbonization, DHL plans to invest 7 billion euros ($8.26 billion) in all over the next 10 years on measures to reduce carbon emissions, the company announced on Monday.
The funds will flow in particular into alternative aviation fuels, the expansion of the zero-emission e-vehicle fleet and climate-neutral buildings. Some 80,000 e-vehicles shall be deployed for last-mile deliveries by 2030, resulting in 60 percent of the fleet being electric vehicles, DHL said.
"It's our responsibility to lead the way and guide the logistics industry into a sustainable future. We are turning our yellow group into a green company and making an important contribution to our planet and society," the company added.
Analysts said clean fuel alternatives are elementary for climate-neutral logistics in a globalized world.
Zhu Yi, a senior analyst at Bloomberg, said China's 2060 carbon-neutral goal could drive domestic metal producers to improve manufacturing processes to lower emissions and upgrade their products to more high-end ones.
International companies have been investing to reduce carbon dioxide emissions throughout their business operations, through switching to green power and improving business efficiencies," she said.
The logistics sector has been shifting toward a green and low-carbon way. DHL Express China now sees 15.8 percent of green pickup and delivery, with electric vehicles accounting for 13.6 percent.
DHL Express China has also cooperated with intelligent autonomous aerial vehicle company EHang in 2019 to jointly launch a fully automated and intelligent smart drone delivery solution to reduce energy consumption and its carbon footprint.