China's rapid growth and achievements in infrastructure and livelihood impress Indian analysts
Share - WeChat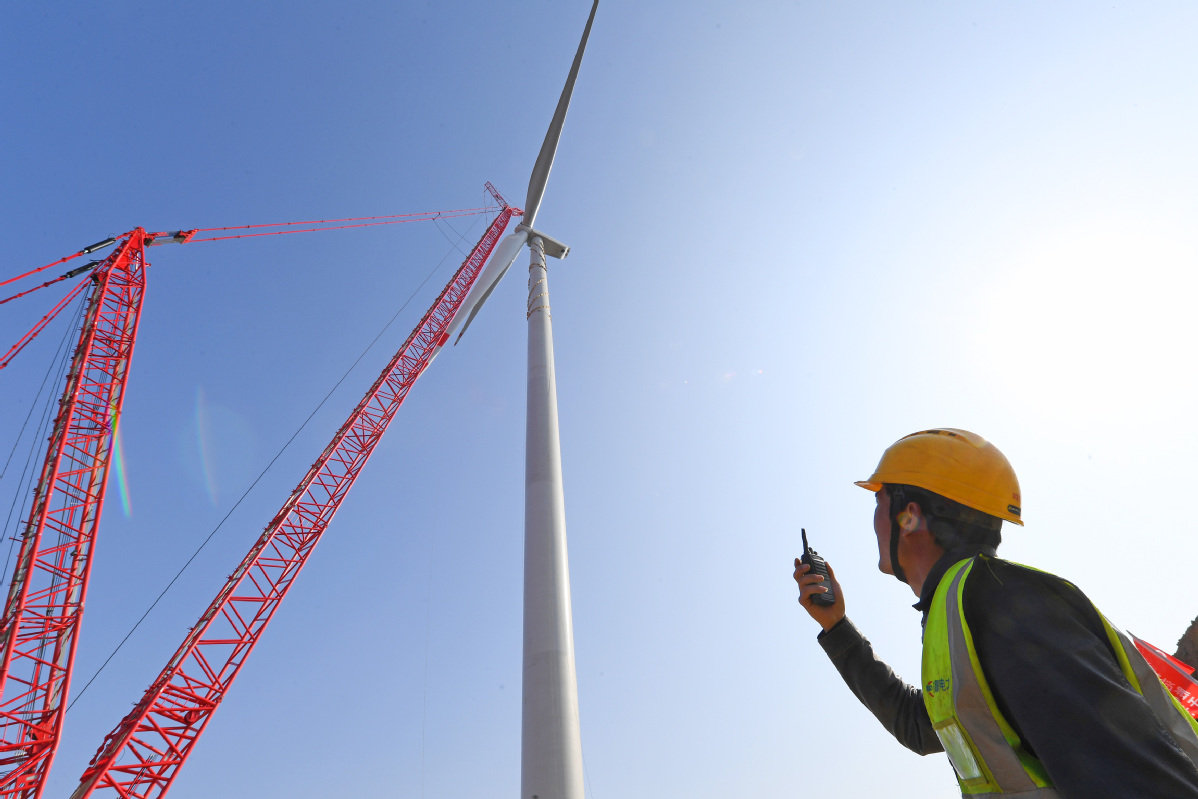 With the People's Republic of China continuing its star performance in 2021, economists, academicians and analysts from India who have visited the country in the past are waxing eloquent about the huge social and economic changes they have witnessed in the world's most populous nation.
Noting the stupendous achievements in infrastructure, science and technology, education, poverty alleviation and agriculture, the experts praised how China has transformed itself into the world's second largest economy and begun to shape a new global order.
Since its establishment in 1949 under the leadership of Mao Zedong, and especially since 1978, when Deng Xiaoping boldly redirected the nation's progress with reforms, China's rise has been of mythic proportions, they said.
The Communist Party of China's farsighted and strong leadership has helped the country lift more than 800 million people out of poverty, boost the GDP tremendously and turn some backward regions into vibrant economic hubs, the experts added.
While the achievements are many, one of most impressive changes that have taken place in China, in the eyes of the Indian observers, is the rapid development of world-class infrastructure.
China's infrastructure has become superior to that in Western countries. High-speed railway (speeds of over 250 km/h) started in Japan in the 1960s, and European nations followed with similar efforts in the 1980s and 1990s. China's first high-speed railway was introduced in 2007.
Despite starting much later, China's high-speed rail network reached 37,900 km by the end of 2020, accounting for more than two-thirds the combined HSR of all the countries in the world.
China has also prototyped a maglev train with speeds of 600 km/h, noted Sudheendra Kulkarni, who served as an aide to former Indian prime minister Atal Bihari Vajpayee between 1998 and 2004 and is the founder of the Forum for a New South Asia, which champions a peaceful and prosperous South Asian subcontinent based on India-Pakistan-China cooperation.
Kulkarni, who has visited many parts of China several times, said the country has some of the world's best universities, museums, art galleries, public libraries and sports stadia in the world.
In 1976, China's per capita GDP was comparable to that of Bangladesh, but today the nation is the world's second-largest economy and well on its way to toppling the United States before 2030, said Kulkarni.
"In 1991 when I first visited Beijing it was a sort of construction site and there was a lot of dust all around because of construction of (subways), expansion of roads. In 1996 when I visited Beijing for the second time I found that a lot of changes were taking place," said B. R. Deepak, a professor at the Centre for Chinese and Southeast Asian Studies, Jawaharlal Nehru University, New Delhi.
Deepak said that in 1996 he could not recognize Beijing because of the expansion of new roads, especially several ring roads, as well as new flyovers and skyscrapers. There was rapid transformation, and by 2003 it seemed a totally different place with many new roads, flyovers, underpasses, public parks, high tech buildings and shopping malls, the professor said.
In 1991, there were no metro trains in Shanghai, but by the early 2000s one could notice total transformation, Deepak said. Also, businesses were booming and new manufacturing sectors started thriving, giving rise to a new China leaving behind its colonial era, he said.
Elsewhere, Shenzhen has developed from a small fishing village to a dazzling megacity over the past four decades, the professor added.
The Global Infrastructure Hub estimates that total Infrastructure investment in China amounted to $3.3 trillion over the five-year period 2013-18.
China spends $15 billion a year for creating new public parks. It has achieved a five-fold increase in urban green spaces since 2001, according to data from the country's Ministry of Housing and Urban-Rural Development.
Shanghai added 55 new parks last year, bringing the total number of parks in the city to 406, and it plans to build 600 more in the next five years. "The average Chinese city now rivals New York in publicly accessible green space per person. The latest 14th Five-Year Plan calls for building 1,000 large parks around the country to encourage physical fitness," the ministry has said.
Alka Acharya, a professor at the Centre for East Asian Studies, School of International Studies, Jawaharlal Nehru University, said she first visited China as a research scholar in the late 1980s. She recalled that she endured a long journey travelling from Hong Kong to Guangdong province by train and then taking another train to go to Beijing. That train was run on coal at that time.
Acharya recalled when she stepped out onto a platform at Wuhan station on the way, she noticed that it was a basic platform, with very few amenities. As for Beijing railway station, it was huge, chaotic and also badly in need of renovation.
The PRC had just begun to take off in the wake of reforms introduced by Deng Xiaoping, and changes could be observed in rural China, she said.
In 2016, when Acharya travelled by an express train from Beijing to Shanghai, it was a transformed experience, with state-of-the-art coaches, clean and spotless stations, and streamlined services, the professor said, adding that she could sense a prosperous, busy, thriving atmosphere with modern infrastructure.
Beijing, Hong Kong and Shanghai rounded out the top 10 of the Global Cities Index, according to a recent report by Kearney, a US-based management consulting firm.
The country's next chapter in nation-building is unfolding through a wave of funding for a massive global infrastructure project, the Belt and Road Initiative.
The new Silk Road aims to connect almost half the world's populations and one-fifth of global GDP, a Standard Chartered research report has noted.
"From the end of the 1970s onwards we've seen what is easily the most impressive economic miracle of any economy in history," said David Mann, global chief economist at Standard Chartered Bank.
Through the process of innovation, self-critical evaluation and correction, the CPC embarked upon a bold trajectory of reforms in 1978. The stupendous results of this effort are there for everyone to see and for the whole world to stand up and notice, Sitaram Yechury, general secretary of the Communist Party of India (Marxist), said in a congratulatory letter to President Xi Jinping earlier this year on the occasion of the centenary of the founding of the CPC.
"Your efforts to eliminate inequalities and corruption, raising the quality of life are praiseworthy," Yechury said in the letter.
The CPC-led governance is often credited for this rapid development and enormous growth in infrastructure and rapid urbanization. The CPC can implement its policy while facing little institutional roadblocks after extensive consultations with all sectors of the society, said Swaran Singh, chairman of the Centre for International Politics, Organisation and Disarmament at Jawaharlal Nehru University.
This has also seen the Chinese becoming increasingly self-confident, added Singh who has visited China several times between 1999 and 2019.
The writer is a freelance journalist for China Daily.