Chinese economy guided by unique governance system
Share - WeChat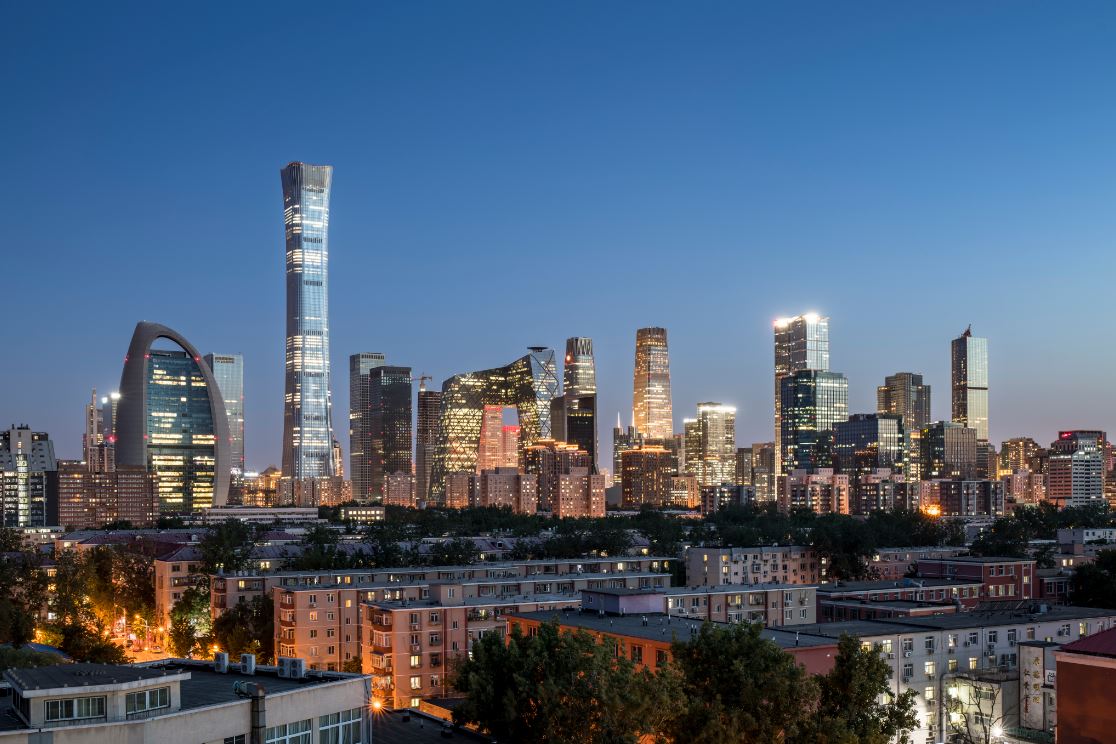 During the sixth plenary session of the 19th Central Committee of the Communist Party of China, there was a review of the history and major achievements of the CPC over the past century. From 1921 to 2021, the CPC has led China to create countless economic miracles and long-term social stability.
China's economic development began transforming in the early 1980s under the reform and opening-up policy introduced by Deng Xiaoping. While retaining the key features of its State planning system, Deng began to experiment with elements of market-oriented economy, including bringing back entrepreneurship.
China's economy has been guided by its unique governance system. While the central government continues to steer the economy and maintain sustainable development, the private sector has also become very significant.
Local governments often act as bridges between the central government and entrepreneurs. Local governments and incubation support often follow national level directives and frequently provide funding for businesses.
Moreover, State-owned enterprises and privately owned enterprises coexist. While they may have conflicts at times, they have a rather symbiotic relationship.
Under this governance system, China has now become the world's second-largest economy. When COVID-19 began sweeping the world in early 2020, China's was the only major economy in the world with positive growth. China's GDP has increased more than 1,500-fold from 1952. Additionally, China is the world's largest exporter and second-largest importer, contributing over 13 percent to the world's import and export trade volume. Furthermore, China's exports are increasingly shifting from low-end to high-end in the value chain.
With a commitment to supply-side structural reform, China's economic structure has continued to improve. In the past several years, China's tertiary industry, especially sectors related to finance, science and technology, has become the backbone of the economy.
Meanwhile, China's 14th Five-Year Plan (2021-25) and dual-circulation strategy will accelerate the establishment of a new development pattern in which the domestic and foreign markets can boost each other.
The livelihood of Chinese people has improved significantly over the past four decades. Over the same period, disposable income per capita increased more than a hundredfold. In 2020, China had over 5 million people well-trained in science and technology, leading the world in such figures. It has also surpassed the United States to become the top country in terms of international patent filings with the World Intellectual Property Organization.
As China continues to be the biggest engine driving global economic growth, it has also become an innovation hub. In the wireless internet era, which started around the late 2000s, much of China's business innovations were built on top of the consumer internet. China has now entered a new tech era in which "hard tech", such as semiconductors and new energy vehicles, is becoming mainstream.
In the first era of globalization (let's call it "Globalization 1.0"), the West was the major center of demand and China was the major source of supply for a large range of products.
While this continues in the second phase ("Globalization 2.0"), China's rapidly growing middle income group and the drive to upgrade business capabilities are also making China a center of demand, in addition to supply. Hence a dual-circulation strategy of both domestic and international supply and demand is emerging, consistent with the new economic policy.
In his centenary speech on July 1, President Xi Jinping mentioned the need to "put conscious effort into learning from history to create a bright future". He also said, "We must continue to adapt the basic tenets of Marxism to China's specific realities and its fine traditional culture."
This epitomizes how China is searching for its own modernity while adhering to the principles of socialism. Focused on the "great rejuvenation of the Chinese nation," the Chinese leader advocates a "shared destiny for humankind".
China has created an approach that addresses multiple dimensions as it continues its search for modernity, while navigating forward in an inclusive manner of growth.
The author is founder and CEO of Gao Feng Advisory Co, a strategy and management consulting company.