Macao: Making its mark on the podium
Share - WeChat Editor's note: An Olympic delegation from the Chinese mainland will visit Macao from Dec 19 to 21. Athletes hope to share the sportsmanship with residents in Macao. Let's take a brief view to learn more about Macao's sports development.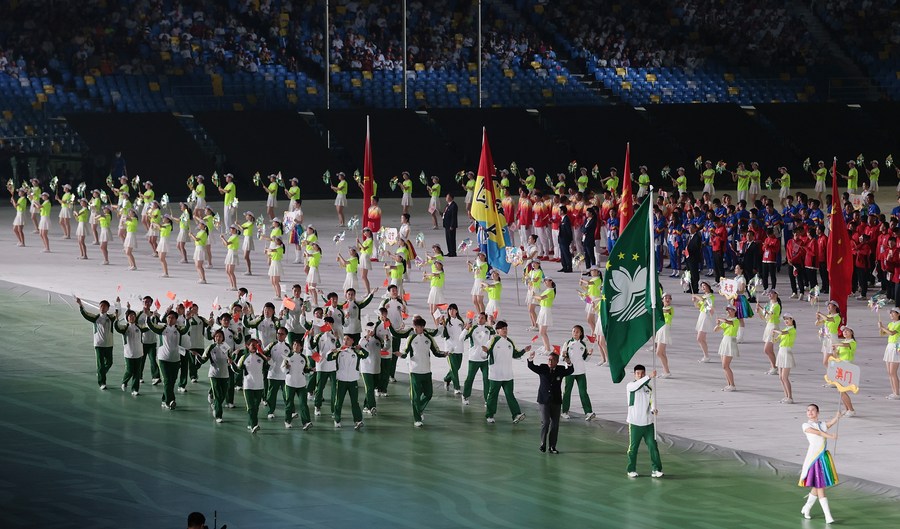 Performance of Macao athletes at Games
In the men's karate individual competition at the 14th National Games, Macao player Kuok Kin Hang won a bronze medal, the first medal since Macao participated in the National Games. It helped the Macao SAR athletes to show more confidence at the country's grand sports stage.
This was the sixth time that Macao had participated in the quadrennial multi-sport event, having first done so in 2001. Among the 152 member delegation, its largest ever, a total of 102 athletes competed in 17 sports.
Macao has participated in eight consecutive editions of the Asian Games -from 1990 in Beijing to Jakarta-Palembang in 2018. Athletes have won a total of 28 medals in the eight editions. Athletes from Macao won seven medals each at the Doha Asian Games and Incheon Asian Games, setting a record. Veteran Wushu player Jia Rui won Macao the first gold at the Guangzhou Asian Games in men's Daoshu and Gunshu Combined in November 2010.