Sinopec ramps up country's gas production
Share - WeChat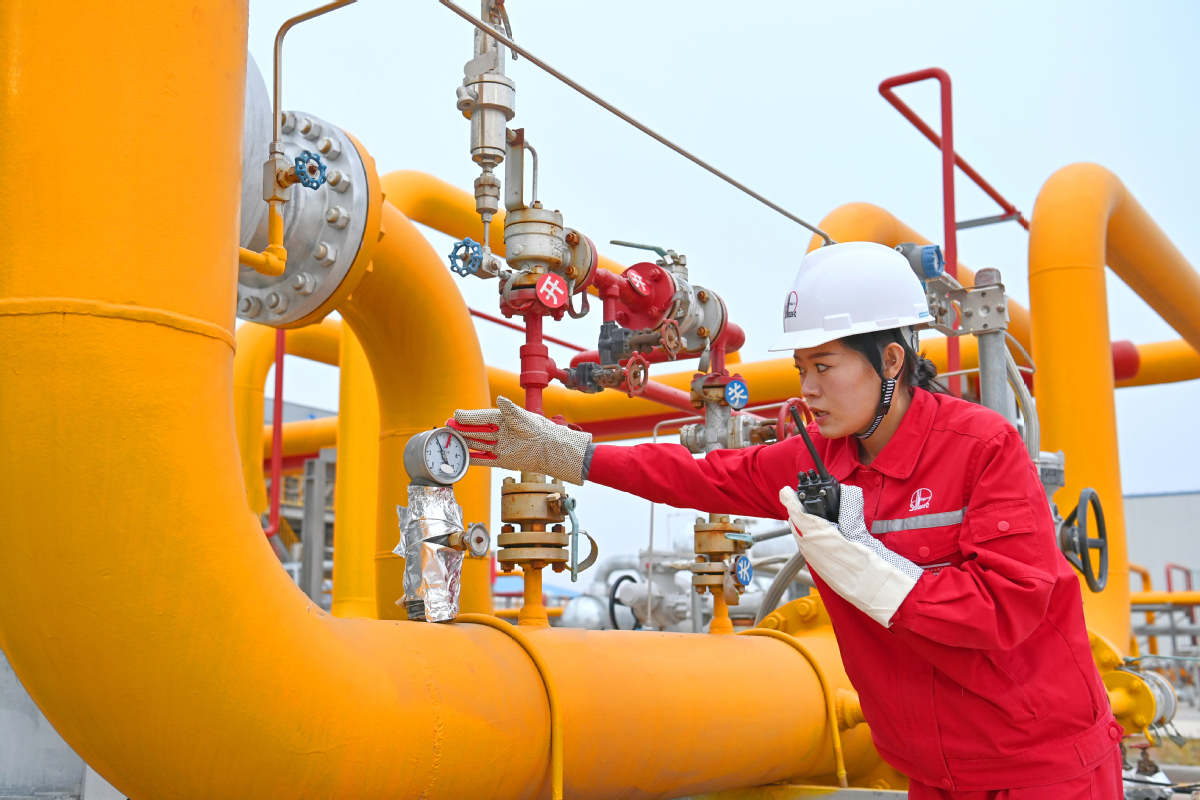 China Petrochemical Corp said it has been increasing the nation's natural gas supplies with daily production exceeding 100 million cubic meters, a mark it first hit on Nov 26, up 7.6 percent over the same day the previous year.
The company, also known as Sinopec Group and the country's largest oil refiner, said it was its latest effort-including maximizing production at domestic gas fields while ensuring adequate gas imports-to ensure sufficient supplies for the heating season.
The company has produced 30.7 billion cubic meters of natural gas this year, up 12.4 percent year-on-year, marking the biggest increase in the past four years. It had built 467 new wells by the end of November, with a newly-built capacity of 6 billion cubic meters, it said.
Sinopec has been adding more capacity in both conventional and unconventional gas fields. Its Fuling shale gas field in Chongqing has produced more than 40 billion cubic meters of gas since it entered commercial operation in 2014, a record for the nation's shale gas industry. The project has helped maintain the company's clean energy supply capacity while contributing to the country's energy security as China strives to achieve carbon neutrality by 2060 and peak carbon emissions by 2030, it said.
China, the world's largest natural gas consumer, has also been advancing construction of gas storage facilities.
Analysts said natural gas prices and supplies in China are expected to remain stable, in particular for residential heating, despite higher global natural gas prices.
Sinopec plans to produce 13.24 billion cubic meters of gas from November to March, more than 3 percent higher than the previous corresponding period, according to Li Ziyue, an analyst with BloombergNEF.
"That is estimated to account for 17.4 percent of total domestic gas output during the heating season," she said. "As Sinopec further ramps up gas production above 100 million cubic meters a day, the winter gas supply becomes more secure."
China's demand for natural gas reached 324 billion cubic meters in 2020, of which 189 billion cubic meters, or 58 percent, were from domestic supplies.
With the strengthening of its economy, China has seen robust demand for natural gas in 2021, with total demand expected to rise by 11 to 13 percent year-on-year, the National Energy Administration said.