Li Xiaopeng appointed head coach of China's national football team as Li Tie resigns
Share - WeChat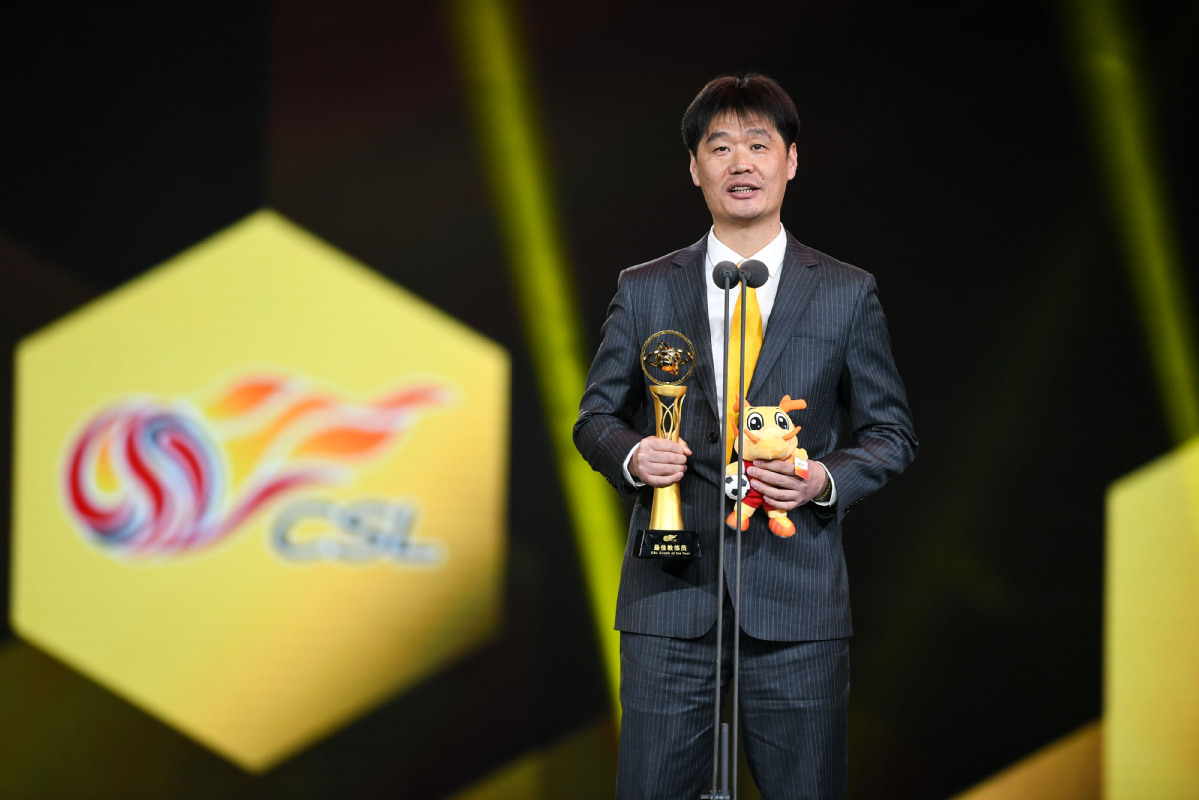 SHANGHAI - The Chinese Football Association (CFA) announced on Friday that it accepted Li Tie's resignation as the head coach of the men's national team, and appointed Wuhan FC head coach Li Xiaopeng to take charge.
"A few days ago, Li Tie made his request to resign as the head coach of the Chinese national team and his resignation was approved by the CFA. After extensive consultation, the CFA decided to hire Li Xiaopeng as the new head coach of the team," the CFA said in a statement.
Li Tie was named as head coach in January, 2020 and then led the team to get three consecutive wins to qualify for the final round of 2022 World Cup Asian qualifiers.
But the honeymoon period ended shortly as his team only got five points in six games in the final round of the qualifying tournament, and his controversial remarks at the press conference last month made his situation even worse.
Li Xiaopeng once played alongside with Li Tie in the national team in 2002, and they helped China enter the World Cup for the first time.
In last ten years, Li Xiaopeng has served as head coach of China women's national team as well as three Chinese Super League (CSL) clubs Qingdao, Shandong and Wuhan. The 46-year-old also won the Best Coach Award of the CSL in 2019.
With four games remaining in the final round of Asian qualifiers, China now ranks fifth in the six-team Group B and still has a glimmer of hope to make it into the 2022 World Cup. The first test of Li Xiaopeng will be the game against Japan to be played on Jan 27, 2022.