Xi: Understanding China requires understanding CPC
Share - WeChat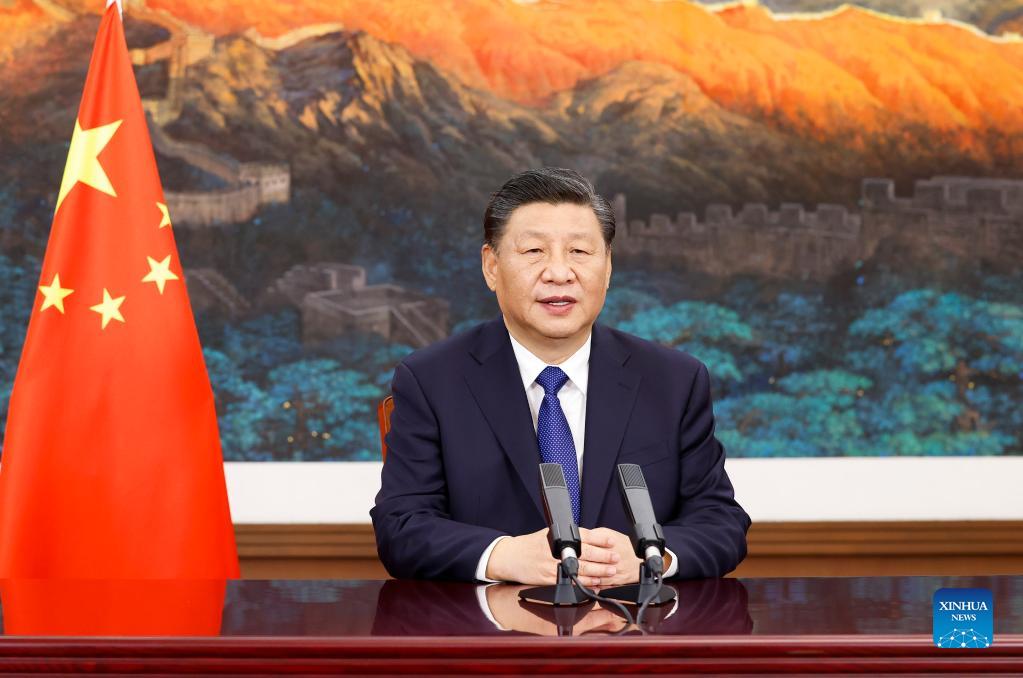 President highlights that Party always will wholeheartedly serve the people
President Xi Jinping highlighted on Thursday the importance of boosting exchanges of ideas and views to jointly deal with the challenges faced by the world, saying that one must learn to understand the Communist Party of China in order to understand China today.
He made the remark as he delivered a speech via video at the opening ceremony of the 2021 Understanding China Conference (Guangzhou). This year's event in Guangzhou was convened under the theme of "Whence and Whither-Unprecedented Changes in the World and China and the CPC".
Noting that the world was brought into a period of fluidity and transformation by changes unseen in a century and the COVID-19 pandemic, Xi said that "it is all the more important for us to exchange views, have more interactions and cooperation, and contribute our wisdom and strengths to a joint response to global challenges".
This year marks the 100th anniversary of the founding of the CPC. Xi said that over the past century, the CPC has rallied and led the Chinese people in making unremitting efforts that have fundamentally changed the future and destiny of the Chinese people and had a profound impact on the course of world history.
Going forward, the CPC will draw strength from history, strive for a better future, remain true to its founding mission, and rally and lead the Chinese people on a new journey toward building a modern socialist country, he said.
The president stressed that the Party will always put the people first, remain committed to its fundamental purpose of wholeheartedly serving the people, follow a people-centered philosophy of development, promote well-rounded human development and common prosperity for all, and better meet the Chinese people's aspiration for a better life.
The Party will also unswervingly follow the path of peaceful development and opening-up to the world, work for a community with a shared future for mankind, and promote humanity's common values of peace, development, fairness, justice, democracy and freedom, he added.