Suzhou strikes up the band for fifth year
Share - WeChat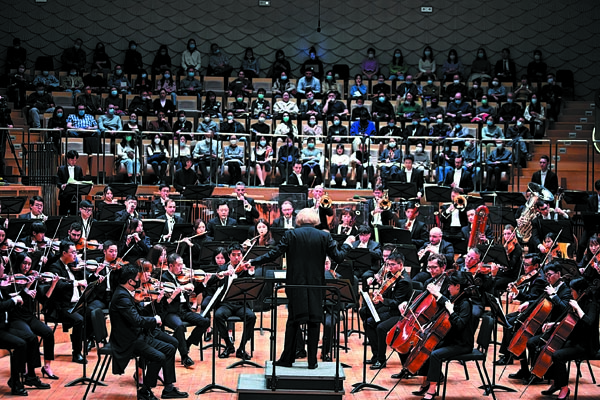 Created from scratch in 2016, the city's symphony orchestra has gone from strength to strength, Chen Nan reports.
Back in 2016, Chen Guangxian retired from the post of general manager at the Shanghai Symphony Orchestra, a position he had held since 1997. It wasn't long afterward that he was contacted by the local government of Suzhou and was invited to co-found a symphony orchestra for the city.
It was a long-held ambition for Suzhou, a city in East China's Jiangsu province, which has a rich history of old art forms, such as pingtan, an ancient form of singing and storytelling that dates back 400 years, and Kunqu Opera, one of the oldest Chinese art forms that dates back more than 600 years.
Within eight months, Chen, with a decadeslong career in classical music, messaged many of his contacts in a bid to recruit musicians from around the world.
On Nov 18, 2016, the Suzhou Symphony Orchestra was founded. On the same date this year, the orchestra celebrated its fifth anniversary with a concert under the baton of conductor Chen Xieyang held at the Jinji Lake Concert Hall, home of the orchestra, performing music pieces by Russian composer Dmitry Dmitriyevich Shostakovich.
"Looking back, it was a very tough job to launch a professional symphony orchestra from nothing. We are proud that we have achieved our goal," says Chen Guangxian, now general manager of the Suzhou Symphony Orchestra.