Village honors Party roots as it invests in the future
Share - WeChat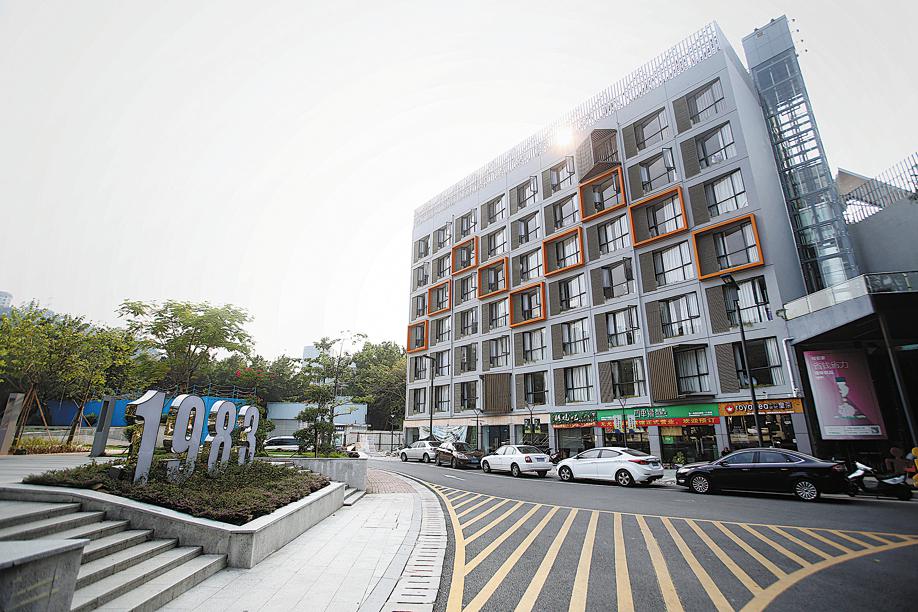 Among the myriad skyscrapers in Shenzhen, an old building constructed in 1929 is regarded as a unique tourist attraction. It consists of a turret equipped with gun-decks and lookout windows at the top, and a two-story brick house.
In the fight against foreign aggression, members of the Communist Party of China occupied the base, waging a guerilla war with the support of local people.
Nanling village, where the tourist spot is located, has also become the epitome of Shenzhen's reform and opening-up in the new era.
Covering 4 square kilometers, the village used to be one of the poorest in the city, but nothing about it looks like a village now. On the contrary, it has become one of the richest areas of the metropolis-and even the whole province.
At the beginning of the nation's reform and opening-up in the early 1980s, local residents, led by CPC members, began to build infrastructure, like roads and dormitories, and factories in order to lure investors.
More than 50 manufacturers and investments of more than 1 billion yuan ($156 million) arrived. The village enjoyed increasing revenues from rent.
But the landlord business model was not sustainable in the long run, says Zhang Yubiao, Party chief of Nanling village. He called on the local community to diversify and try their hand at multiple industries.
For instance, they made a bold move to transform some manufacturing facilities into a "cultural and creative town", a complex integrating tourism, culture, modern office space and education.
The community went through a painful transition. Owners of these buildings and factories had to suspend their old, lucrative business models.
In the long term, however, it has achieved a satisfactory result. Its collective fixed assets have reached 3.5 billion yuan and the average per capita income is about 150,000 yuan annually, three times Shenzhen's average. It has thrived and become a modern urban zone with high-rise buildings and a permanent population of about 100,000 people.
There has also been investment in, and cultivation of, startups that focus on emerging industries, such as life sciences, 5G telecommunication, chip design and artificial intelligence. A fund of 300 million yuan has been gathered so far, according to Zhang.
Zhang says that, though Nanling has become a better-off district, it should not forget its roots. Local residents set up a museum near the old turret in order to remember its history and pass on stories of the hard work and restless revolutionary spirit that has made the area what it is.
It was recognized as a provincial site of the red revolution in Guangdong in 2018-not only for tourism, but also serving as an educational base for CPC members, receiving more than 10,000 visitors each year.
As well as enhancing people's knowledge of Party history, the growing popularity also brings significant economic benefits. Nanling residents have built theme parks and high-quality hotels, injecting new life into the local economy. Qiushui Mountain Park, which also includes several red tourism sites, welcomes more than 750,000 visitors annually.
CHAI HUA in Shenzhen
Most Popular