World Bank calls for vaccine equality
Share - WeChat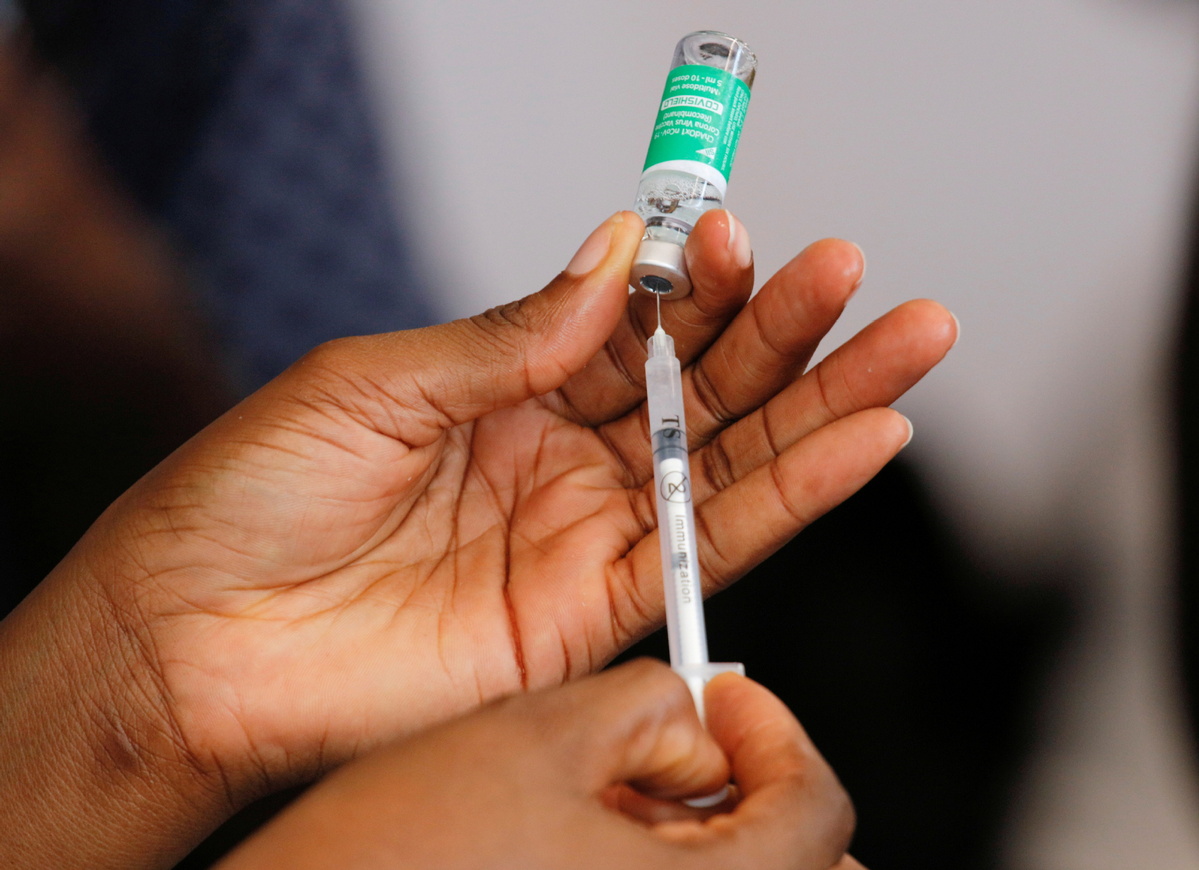 The pandemic and poverty together pose huge challenges to the world, David Malpass, president of the World Bank Group, says.
"As we look at it, developing countries are facing a shortage of vaccines," Malpass said in an armchair discussion hosted by the Center for Security and International Study last week.
Inflation is also problematic for people in poorer countries, he said. "The supply chain issues are dominant in the discussions with world leaders. And so that's a big challenge of how you get this global recovery back on track."
The vaccine was a topic of focus for Malpass, who said that despite commitments by wealthy countries, a significant disparity in the availability of vaccines between the developed and developing world persists. Only 20 percent of people in low- and lower-middle-income countries have received a first vaccine dose, compared with 80 percent in high- or upper-middle-income countries.
Malpass urged advanced economies, including the United States, to speed up the delivery of COVID-19 vaccines to developing countries, particularly those in Africa waiting for doses to save lives. There have been instances in which the governments of donor countries have announced donations without saying which type of dose was being given, making it hard for the beneficiary to plan because different types of vaccines need different kits.
"We're really at a point where we're trying to get deliveries in November, December, January and February because that can really save lives, especially in Africa, where vaccination rates are low," Malpass said.
Referring to World Bank tracking data aimed at helping to reduce poverty and increase literacy, Malpass said one of the critical indicators for the world's future was whether 10-year-olds could read a basic story. Figures showed that 70 percent of children in poorer countries could not read a basic story because they have been kept out of school for about 18 months, he said.
"The data is really clear that the kids just go backward. There's not really an ability to do distance learning for kids in general, but especially in poor countries. So, we are-I'm also talking in all these meetings about the need for more resources for-especially for low-income countries, but in general for developing countries."
The World Bank needs resources from the International Development Agency to solve this problem, he said.
"So you're able to take money from the US, or from Europe, from Japan, the bigger donors. China is a donor to the IDA.
"We do work around the world in other developing countries to try to improve their private-sector activity, to try to work with them on better governance structures. All of that's going on. But it takes more resources than what's available."