China, Africa experts hope for fruitful FOCAC
By WANG XIAODONG in Beijing and EDITH MUTETHYA in Nairobi, Kenya | China Daily Global | Updated: 2021-11-29 09:04




Share - WeChat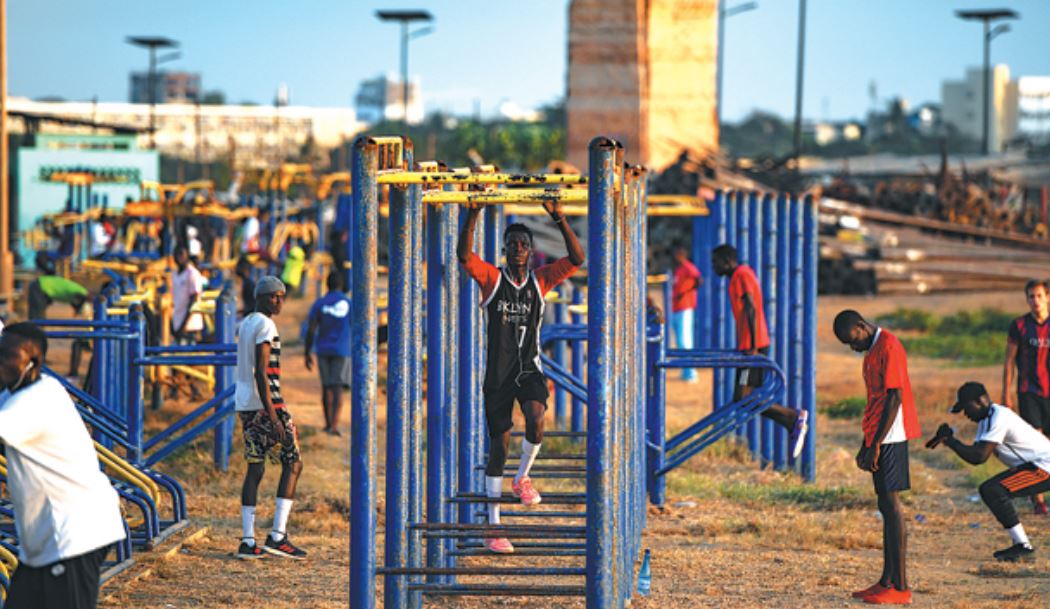 'Vaccines may be commodity most urgently needed' to help continent, researcher says
Experts from China and African countries are looking forward to fruitful results of bilateral cooperation, ranging from helping Africa fight COVID-19 to jointly tackling climate change, at the Eighth Ministerial Conference of the Forum on China-Africa Cooperation in Dakar, Senegal, on Monday and Tuesday.
Representatives from China, 53 African countries and the African Union Commission will participate. FOCAC, established in 2000, has become a major platform for Sino-African cooperation.
"The new conference is significant to the further promoting of China-Africa relations against the background of the COVID-19 pandemic, and the academic circle generally has high expectations for the event," said Zhang Chunyu, a researcher in African studies at the Chinese Academy of Social Sciences.
Representatives are expected to discuss a wide range of topics, including the fight against the pandemic, infrastructure development, trade and emerging industries such as the digital economy and the marine industry, he said.
The biggest expectation for the meeting will be measures to help Africa fight the pandemic, including through Chinese vaccine assistance to the continent, and to facilitate its economic recovery, Zhang said.
"With no sign of the pandemic ending in the near future, and considering the heavy impact it has caused to the African economy, COVID-19 vaccines may be the commodity most urgently needed for many African countries to fight the pandemic," Zhang said.
"An expectation may be that China will increase the supply of COVID-19 vaccines to Africa and help the continent to produce the vaccine by itself," he added.
Economic and trade development is expected to be another focus during the meeting. With emerging industries such as the digital economy gaining a boost in many African countries amid the pandemic, China and Africa are expected to improve cooperation in these areas to boost African economic development by integrating China's experience with Africa's situation, Zhang said.
Wu Peng, head of the Department of African Affairs at the Ministry of Foreign Affairs, said that representatives at the Dakar conference were expected to evaluate implementation of cooperation agreements made during the last FOCAC summit, held in Beijing in 2018, and lay out a blueprint for bilateral relations for the next three years and beyond.
China is expected to announce major new measures for cooperation with Africa over the next three years, covering such areas as health, trade, green development and climate change, he said.
Since FOCAC's establishment 21 years ago, China-Africa cooperation has gained momentum, resulting in fruitful results. According to the Ministry of Foreign Affairs, more than 80 major power projects, 130 health facilities and 170 schools have been built in Africa with Chinese aid, and more than 10,000 kilometers of railway and nearly 100,000 km of roads have been built or upgraded in Africa by Chinese enterprises since 2000.
Peter Kagwanja, chief executive of the Africa Policy Institute, a think tank based in Nairobi, Kenya, said Africa's industrialization and renewable energy could also be at the top of the agenda at the FOCAC conference.
He said he expects conference outcomes to include closer cooperation between China and Africa in developing clean energy to support industrialization on the continent.
"The partners need to adopt a China-Africa green energy growth framework to combat the effects of climate change and enhance renewable energy and industrialization as part of the post-COVID-19 recovery strategy," Kagwanja said.
To better cope with crises such as pandemics, Africa should promote local manufacturing, and China can help in this regard, he said.
George Oreku, director of information technology and technology transfer at Tanzania's Ministry of Industry, Trade and Investment, said Africa should also think about how to use its resources to boost development instead of continuing to rely on foreign assistance.