Strides made on energy with help from a friend
Share - WeChat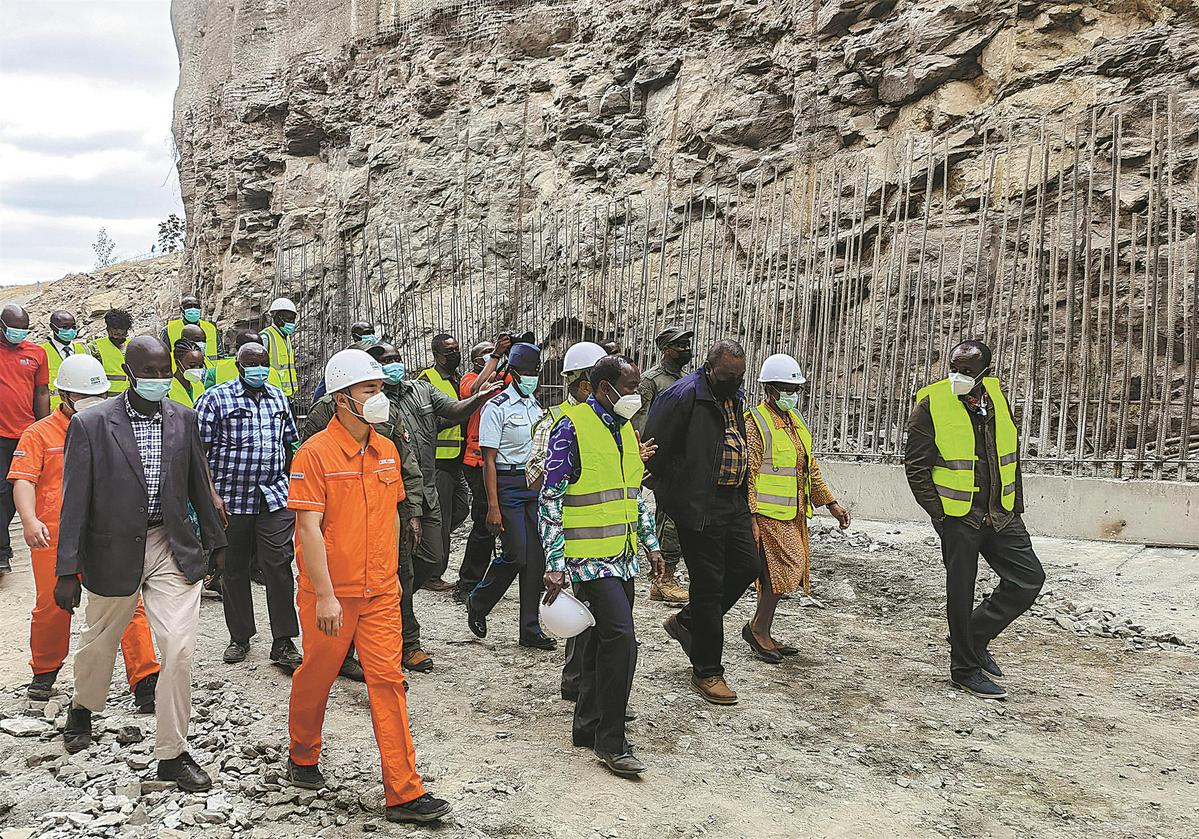 Africa's efforts to meet its ever increasing energy demand as the continent strives to industrialize while mitigating climate impact are bearing fruits, with increased Chinese investments in renewable energy over the last two decades.
Since the establishment of the Forum on China-Africa Cooperation in 2000, China has been a major player in the continent's energy sector.
According to the China-Africa Research Initiative at the Johns Hopkins University's School of Advanced International Studies, China's financing in Africa's energy sector amounted to $39.2 billion between 2000 and 2019.
Across the continent, the Asian powerhouse has invested in the oil industry, solar, transmission and distribution networks, as well as the construction of gas-fired power plants, hydropower dams and geothermal plants.
Peter Kagwanja, chief executive of think tank Africa Policy Institute, said China has built and financed approximately 96 projects to add to Africa's power generation capacity, many of them sourced from renewable and green energy.
"China is currently involved in the construction or implementation of 39 green projects," Kagwanja said. "When completed, these projects will increase electricity supply, improve energy security, reduce dependence on petroleum imports, and mitigate the effects of climate change."
Some of the major Chinese-built projects in East Africa have helped in the East African Community integration process. These include the $1.7 billion Karuma Hydropower Dam in Uganda and $858 million Lake Turkana wind power station in Kenya.
A 50 megawatt solar power plant located in northern Kenya, which China helped to build, began operations in December 2019 and contributes 2 percent of power to the national energy mix. The project has changed many lives in northern Kenya, where power blackouts were previously a norm.
In Nigeria, Chinese investment in its oil and gas industry reached $16 billion in 2019, according to the Nigerian National Petroleum Corporation.
Oil production
As the largest oil-producing country in Africa, Nigeria plans to increase its oil production from the current 2 million barrels per day to 3 million by 2023, and sees China as the best partner to realize its target.
Africa's engagement with China has provided major opportunities for the continent's economic development, as Africa possesses abundant yet largely untapped renewable energy resources.
In a recent report by the African Energy Chamber, Africa's 17 trillion cubic meters of natural gas reserves can help meet the continent's future energy demand and play a key part in electrification in various countries due to its accessibility.
Statistics from the United Nations Environment Programme estimated that Africa's untapped renewable energy resources are at 10 terawatts for solar power, 350 gigawatts for hydropower, 110 gigawatts for wind power and 15 gigawatts for geothermal energy.
The UN agency also indicated that sub-Saharan Africa has undiscovered, but technically recoverable, energy resources estimated at 115.34 billion barrels of oil and 21.05 trillion cubic meters of gas.
Despite the potential, the International Energy Agency said Africa suffers from power inaccessibility, unaffordability and unreliability, with 635 million or 55 percent of its population lacking access to electricity.
Amani Abou-Zeid, commissioner for infrastructure and energy at the African Union Commission, said the availability of abundant renewable energy resources on the continent can transform Africa's energy sector to be modern and sustainable through grid and off-grid systems.
"These resources offer opportunities to accelerate clean energy access on the continent through energy transition, and especially factoring natural gas as an energy transition fuel for power and clean cooking," said Abou-Zeid during the COP 26 climate summit in Glasgow.