Korean Cultural Center of Shanghai holds first exhibition since COVID-19 outbreak
Share - WeChat The Korean Cultural Center of Shanghai on Tuesday opened the art exhibition A Place for Concealment, which features works by four visual artists from China and South Korea.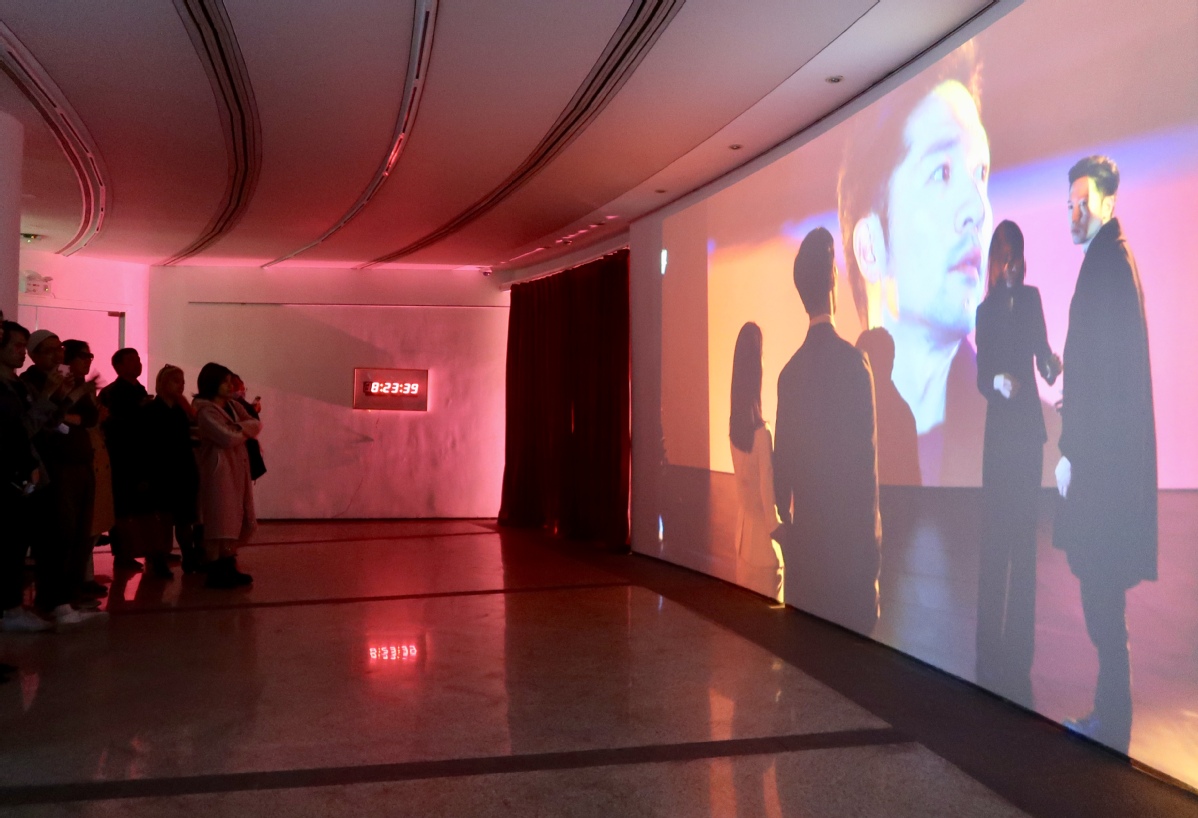 "This is a very meaningful moment for us because we haven't held exhibitions for more than a year due to the COVID-19, and next year will mark the 30th anniversary of China-South Korea diplomatic relations," said Kim Hong-soo, director of the center.
"We are very happy to showcase works from four prominent artists of the two countries as a way of promoting cultural exchanges despite the travel restrictions brought by the pandemic."
Yang Zi, curator of the exhibition, livestreamed a guided tour of the exhibition to the public, and introduced the four featured works by artists Zhang Peili, Park Kyung-kun, Jiang Zhi and Tao Hui.
Korean artist Park Kyung-kun, who resides in Seoul, and Chinese artist Tao Hui from Beijing, also attended the opening ceremony via video link.
"It's a small exhibition, but I strived to present a complex and different perspective of the world, as art is not just about what is shown but also what is concealed," Yang said, referring to the title of the exhibition.
"I placed the video works of Double Talk by Tao and Stair Way to Heaven by Park together in one space to create a feeling of dialog," he said.
The exhibition will run till Dec 21.