Demographer unties China's falling marriage conundrum
Share - WeChat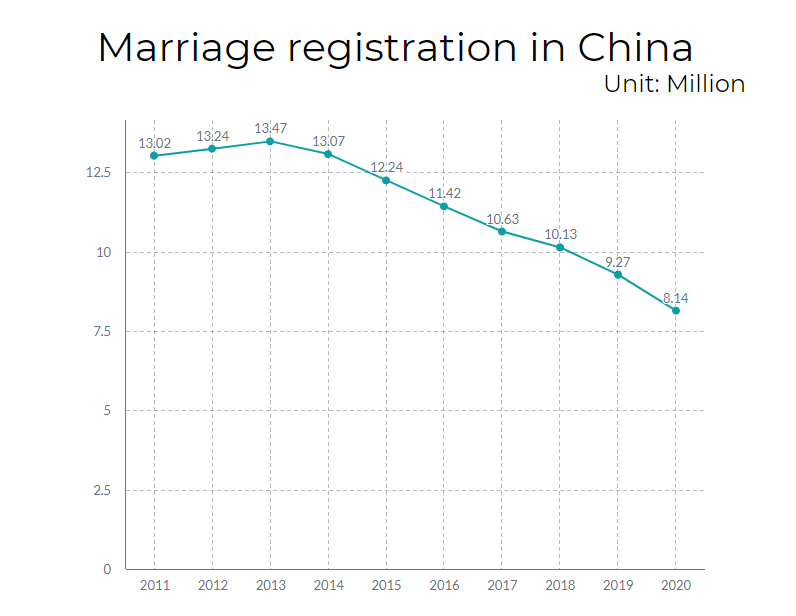 Demographer calls for more efficient implementation of supportive measures to solve China's continuously dropping marriage registrations.
The number of marriage registrations in China has fallen for seven consecutive years and hit a 17-year low last year, the recently released China Statistical Yearbook 2021 showed.
A total of 5.87 million couples got married in China in the first three quarters of 2021, down slightly from the same period of last year, according to data released by the Ministry of Civil Affairs. It is expected that the number of marriage registrations in China will continue to decline in 2021.
A total of 4.34 million couples divorced in 2020, 361,600 fewer than in 2019. The divorce rate, in a rare drop, halted a years-long upward trend and fell to 3.09 percent.
He Yafu, a demographic expert, attributed the drop in marriage registration rate to the following reasons.