Innovation will be crucial to achieving carbon goals
Share - WeChat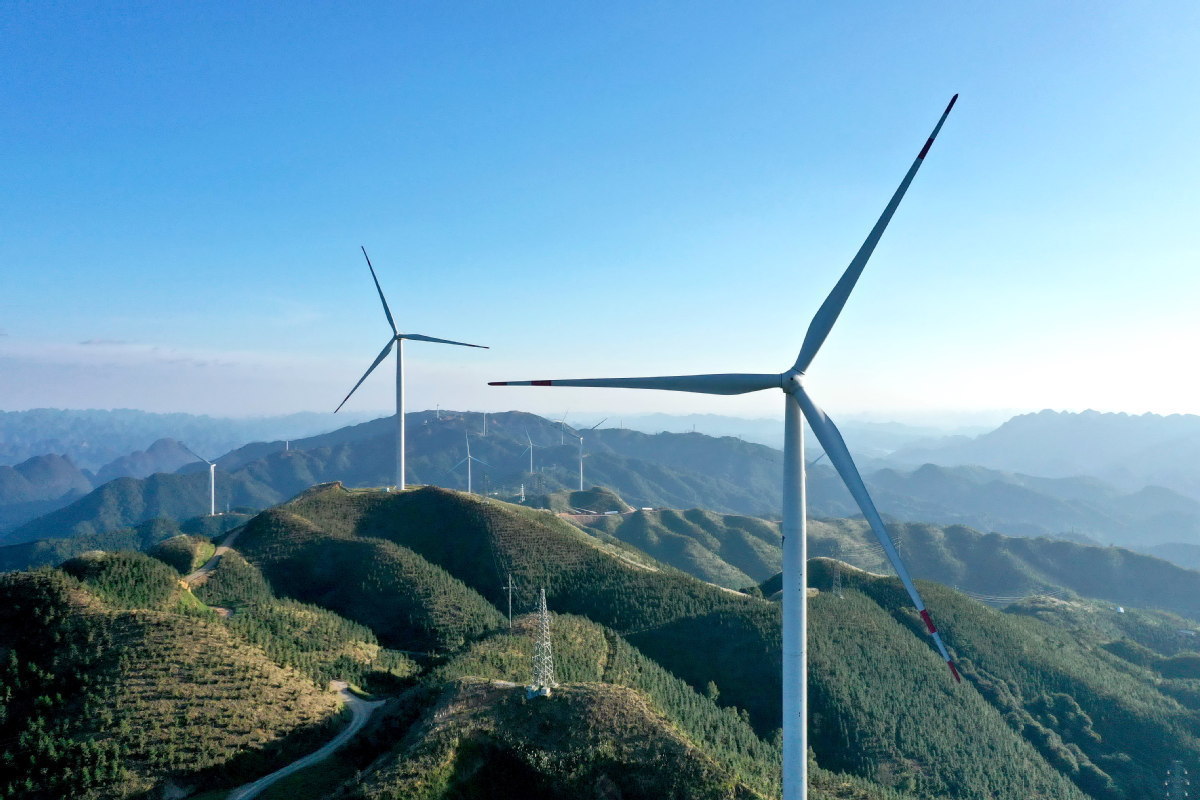 Actively coping with global warming, increasing energy and resource efficiency, and promoting energy conservation and carbon emissions reduction have become the major drivers for countries' green and low-carbon transformation.
China has been firmly committed to a green and low-carbon path to development with concrete actions.
"China aims to have CO2 emissions peak before 2030 and achieve carbon neutrality before 2060," President Xi Jinping announced via video link in September last year at the general debate of the 75th session of the United Nations General Assembly. One year later, he reiterated China's carbon peak and neutrality goals at the general debate of the 76th session of the UN General Assembly.
The carbon peak and neutrality goals have mapped out a blueprint for China's green and low-carbon transformation for coming decades.
On October 24, the Communist Party of China Central Committee and the State Council jointly released a document titled "Working Guidance for Carbon Dioxide Peaking and Carbon Neutrality in Full And Faithful Implementation of the New Development Philosophy".
The document lays out a timeline for key specific targets and measures for achieving the carbon peak and carbon neutrality goals: establishing a clean, low-carbon and circular economy, increasing energy efficiency, raising the share of non-fossil energy consumption, cutting carbon dioxide emissions and consolidating and improving the carbon sink capacity of the ecosystem. Carbon sinks are such things as forests and oceans that absorb more carbon from the atmosphere than they release.
Amid the ongoing green and low-carbon science and technology revolution, we must rely on low-carbon technologies and a well-functioning sci-tech innovation governance system to realize the carbon peaking and neutrality goals.
Sci-tech innovation constitutes a primary productive force. The accomplishment of a country's green and low-carbon transformation calls for constant improvements to its national governance system for sci-tech innovation, which produces a supportive environment for the research and development and application of low-carbon technologies.
The term "national innovation system" was coined by economist Bengt-Ake Lundvall in the early 1980s, emphasizing a collective system consisting of such elements as innovation subject, innovation infrastructure, innovation resources, innovation environment, and interactions with the outside world. This theory is being widely used in the construction of China's low-carbon sci-tech innovation governance system.
In China, governments at all levels, research institutes, universities, think tanks, State-owned enterprises and private businesses are vigorously taking part in the green and low-carbon transformation. This year marks the beginning of China's 14th Five-Year Plan period (2021-2025), and the plan has put a particular emphasis on the importance and strategic support role of sci-tech revolution and sci-tech innovation in China's green transformation.
Furthermore, the journey toward carbon peaking and carbon neutrality will boost synergized innovation with closer collaboration between different innovation entities-the government, industry, research institutes and universities. Under the guidance of the government, a large number of research institutes and universities are actively contributing to China's major national strategies by voluntarily adjusting and optimizing their subject system. This is done in an attempt to play a leading role in making major breakthroughs in basic theory and key technologies on tackling climate change and realizing carbon neutrality.
To date in China, there have been over 50 industry-university-research strategic alliances focused on carbon neutrality.
"China attaches great importance to sci-tech innovation and is committed to promoting global cooperation in sci-tech innovation," Xi said while giving a speech via video link at the opening ceremony of the 2021 Zhongguancun Forum, which was themed "intelligence, health and carbon neutrality". Hence, boosting international cooperation will help China accelerate the pace of realizing its carbon peak and carbon neutrality goals.
The European Union, a global leader in green and low-carbon transformation as well as in the quest for carbon neutrality, has been China's most important partner for low-carbon cooperation, as the two sides have carried out two rounds of cooperation on low-carbon programs. The European Commission launched the European Green Deal in December 2019, committing to turning Europe into the first carbon-neutral continent by 2050 with a series of low-carbon policy, regulation and institutional innovations.
In July, the European Commission adopted a package of legislative proposals called "Fit for 55" as part of the European Green Deal. The aim is to put the bloc on course to meet its ambitious emissions reduction target. The package includes a comprehensive revision and expansion of the EU Emissions Trading System and the establishment of the Carbon Border Adjustment Mechanism, which aims to protect EU industry from "carbon leakage" of production to other regions with lower operating costs than the EU due to weaker environmental standards.
The new EU policies have presented opportunities as well as challenges for China to achieve its own carbon peaking and carbon neutrality goals. China-EU cooperation in green and low-carbon areas will accelerate the realization of China's carbon goals, which is in line with sound and stable development of bilateral relations in the long run.
On the other side of the equation, the new laws, regulations and mechanisms unveiled by the EU for achieving its carbon-neutrality goal are likely to present new challenges to bilateral ties. For instance, the EU will start levying a carbon border tax-the Carbon Border Adjustment Mechanism-in 2026 on industries with high risk of carbon leakage-iron and steel, cement, fertilizer, aluminum and electricity generation. Such a tax will inevitably increase the adaptive cost in China-EU economic and trade cooperation.
Therefore, if China wants to have preemptive opportunities and strategic initiative in achieving its carbon peaking and carbon neutrality goals, it should attach importance to and give full play to the crucial support role of sci-tech innovation in low-carbon development.
The author is a professor at the Institute of European Studies of the Chinese Academy of Social Sciences.